Costal Scents recently expanded their line of gel liner. On of the shades added was Exotic.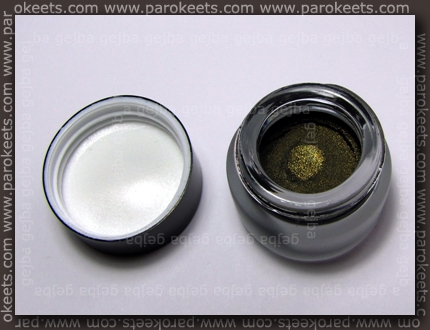 I was pleasantly surprised that they added the name of the liner at the bottom of the jar. I have few of the old liner that look similar from the outside, so I have to open them up to check if I have the right color and that is not a good thing to do with quickly drying product.
I was impressed with Exotic gel liner – olive green filled with gold and green shimmer and on top of it they added multicolored shimmer as well.
However I did find CS description to be little bit inaccurate:
Golden brown with green tones and little shimmers, pearlescent.
More that I look at my gel liner, less do I see any brown in it.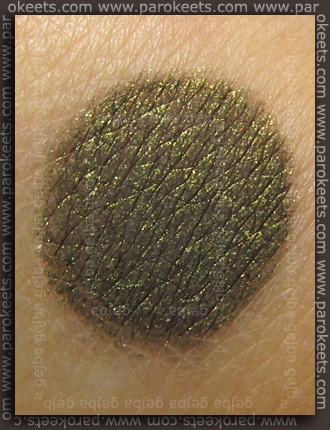 It applied beautifully, shimmer is so finely milled so it wont scratch your eyelids if you use it as an eyeshadow base.
I'm satisfied with lasting power when used as a liner or base (I always use TFI under it).
My gel liner came cracked – I hope that is not the sign that it's already drying.
I paid 7 USD + shipping in Coastal Scents Internet store.