Nope – I wont be writing about jeans today. My topic will be H&M polish called My Favorite Jeans.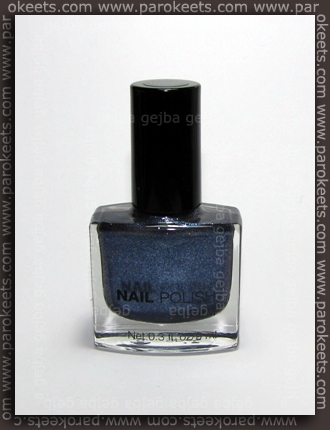 I think the fact I had it on twice in the two weeks tell you all about my love for this polish. I just love the blue-gray combination with multicolored shimmer. It's not the easiest polish to remove but it's easy to apply.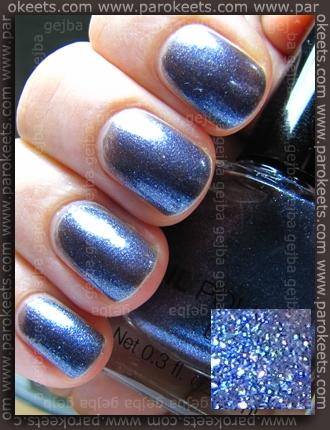 I'm very happy with the staying power. Picture was taken 4. or 5. day after I applied it. There is little bit of tip wear visible, but no chipping. I used 2 layers and top coat. Since the polish is sheer, you'll need two thick coats or three normal ones.
Under the bright light blues comes to the front, but in the weaker lighting gray dominates. I any case – it goes lovely together with the jeans.
Maestra brought it with her from Germany and it costs 3.95 EUR. It's only available in H&M stores. We have those … but not the cosmetics part.