I had p2 polishes on my WL for very long time. My wish finally came true when our Lucy brought me nine p2 polishes from Germany.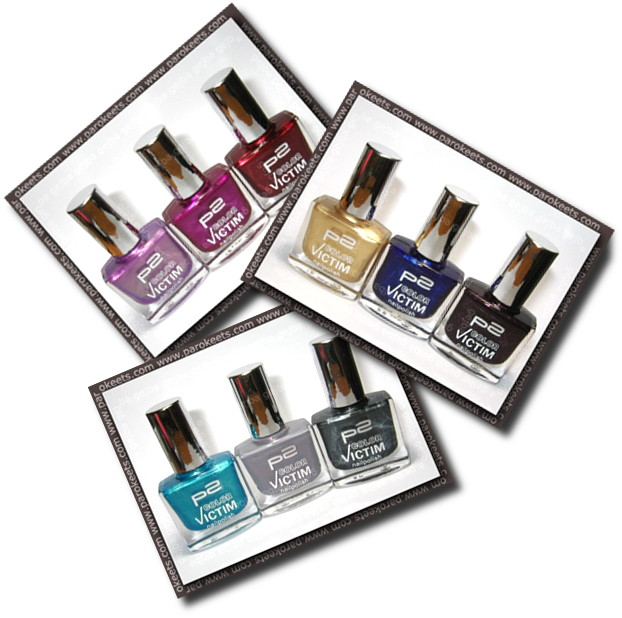 No. 220 is called Hyper.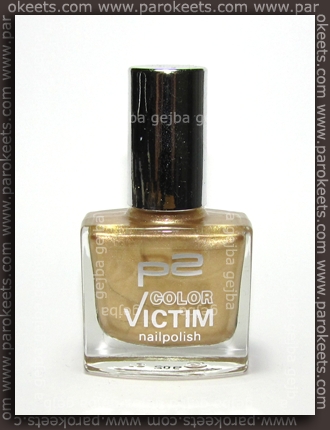 I had no problems with application, brush is nothing special, formula is not too thick or too watery. I liked the shade, even thou I'm not huge fan of gold shades. Hyper is quite sheer, so you'll need three layers to get rid of VNL. I used only two layers + top coat.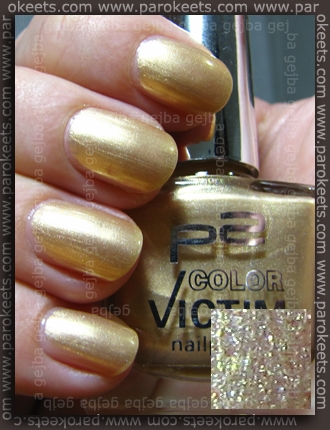 Color is not completely on – polish is more yellow gold drowned in shimmer. As you can see this shade has frost finish, but it's not as bad as with some of the other polishes in my collection. I decided to put Essie MAY top coat over the polish … in spite of the frost finish.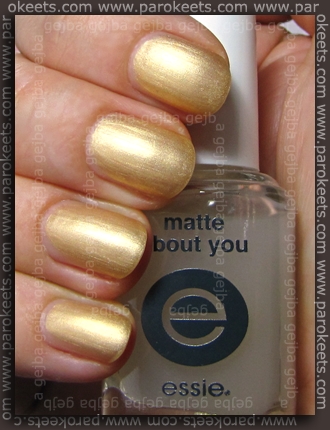 This time color came out more true. I actually like matte version more than shimmer one. I'm already planing to "konadicure" this manicure.
Staying power is good.
p2 polishes are sold primarily in Germany and I heard they can be found in couple of places in Austria.
Price for 8ml bottle is around 1,6 EUR (2.3 USD).