I know, you've already seen them both at least thousand times, but anyway … Here they are … like it or not.
I have no idea, how could Mad as a Hatter win so many hearts. I mean, I love it too, but it's such a confetti and carnival polish. It is full of multicolored glitter in a clear base.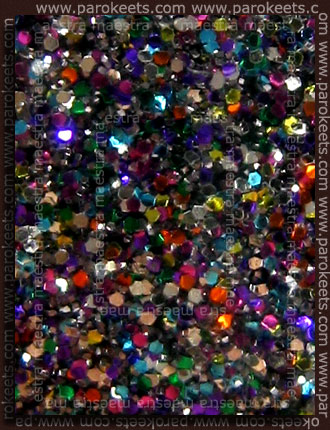 And that's how it looks layered over different bases …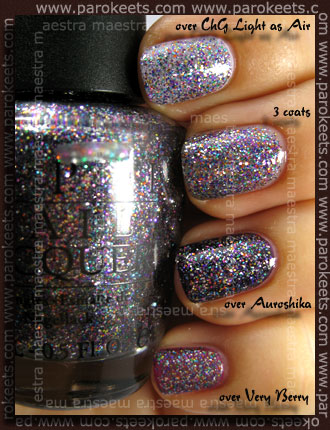 And here is a real beauty and my absolute favourite … Absolutely Alice. I love her! Blue and yellow-gold glitter in a clear base. The glitter in AA is smaller than in MAAH.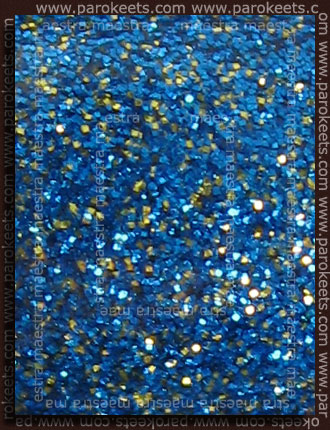 Alone and layered over Rival de Loop – 10.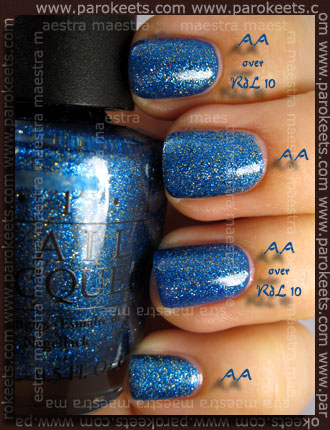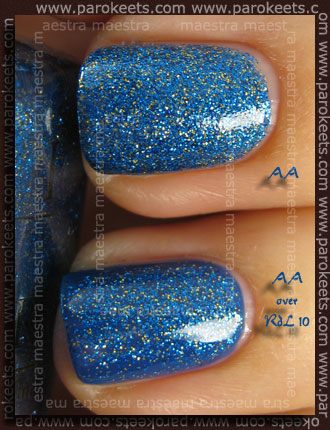 Absolutely Alice – 3 coats
1 coat of Absolutely Alice over 3 coats of Rival de Loop – 10
Yes, I know: glitter + removal = a nightmare. A little hint: Use acetone based remover for removing glitter polishes. It works better and faster than a non-acetone remover. I like Zoya – Remove+ and Ebelin – the blue one.
Thanks for reading!