Avon – Pastel Pink is exactly, what the name says. It's pink and it's pastel. I'd like to add that it's creme and that it's easy to apply. The picture shows two coats.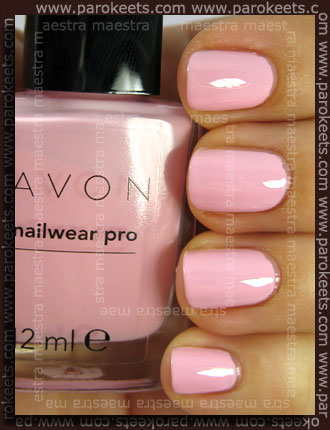 I added some Konad to it. I used the Konad IP m61. I stamped with PRO Nails – 164 nail polish.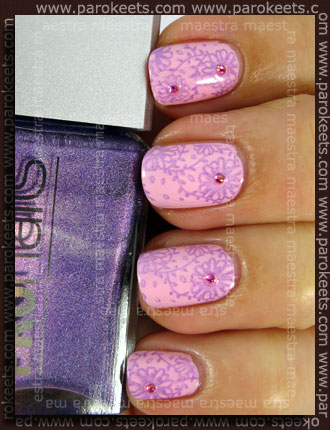 What do you think?
This post is also available in SLO.