This time Goga and I tested Skin MD Natural – Shielding lotion which can be used for face, body or hands.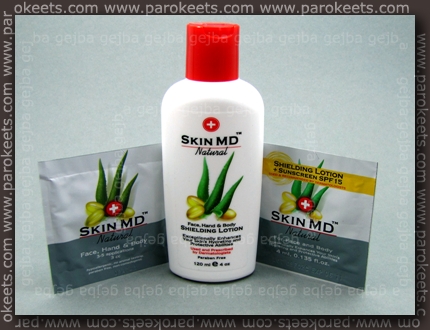 Manufacturer claims that lotion promptly absorbs, transforming the outer layer of skin into a hydrating invisible shield … hence the name Shielding lotion.
After I quickly went over the ingredients, I saw that they could be telling the truth.
Besides Aloe Vera, Arnica, Comfrey, Chamomile and Yarrow extract you'll also find vitamin E in the lotion. Instead of the hated parabens they used Phenoxyethanol for preservative. Add little bit of silicons and you get very nice lotion.
GOGA was the first one to test the Skin MD Natural – Shielding lotion.
"I'm the only one that tried the lotion on my face. I used it as part of my evening routine after washing. My skin is partially oily and partially dehydrated so it needs extra moisture. Unfortunately Skin MD was not enough hydrating. It absorbed fast, but my skin still needed something more. I'll try it again in the summer time when my skin is more oily.
I like the fact that lotion has no smell, it's not to thick and it didn't leave unpleasant film on my face.
As a hand lotion it didn't impress me. Interestingly enough it left unpleasant film on my hands while it was OK on my face. I had a feeling that it didn't absorb well.
I had no unwelcome reactions to it – no redness, itchiness …"
I (Gejba ) used the lotion only for my hands, since my face hates Aloe Vera.
The lotion absorbed right away without leaving the unpleasant film. I did fell slight silicon film but it was not sticky. It felt more like fine coat of powder.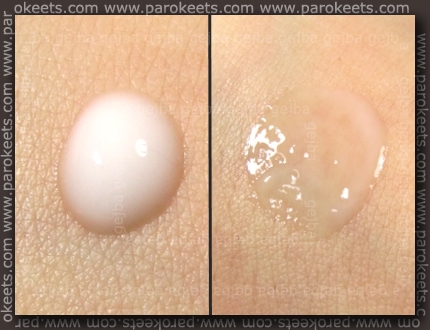 Smell of the lotion is very gentle. It reminds me of baby powder smell with Arnica note. Since I dislike strong smells I loved the unobtrusive scent of Natural Shielding lotion.
I have very dry skin in the winter and lotion was not enough. It did give me moisture but not the nourishing I need in colder months. On the other hand, it will be perfect for warmer part of the year when I need a lot of moisture and nothing else.
We received lotions from Skin MD company for purposes of review on our blog. They were kind enough to contribute discount code for our readers too.
Just enter PAROKEETS code before you finish shopping and get yourself 20% off all the purchases at http://www.skinmdnatural.com/.
PAROKEETS code is valid until 30.04.2010.