Today I have for you another polish from new Catrice Ultimate Nail Lacquer line –  I Sea You! (no. 250).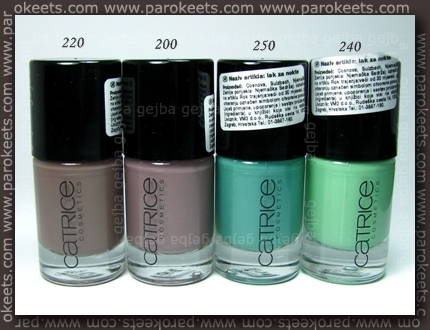 I like this interesting mix of muted blue and green color. Green one prevails, but I had hard time convincing my camera of that.
This is the closes I came to the realistic shade. Imagine it a little bit more green than on photo.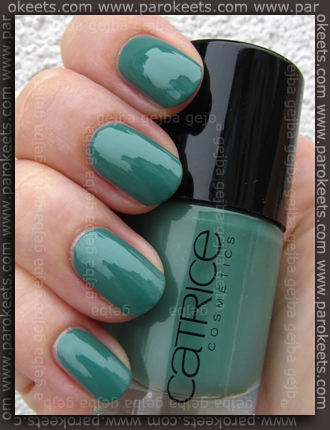 I Sea You! has a lot better formula than Poison Me, Poison You shade. Application was fantastic and if I tried a little bit harder one layer would be enough. 
I like the color, but creme finishes newer stay long on my tips. I added a little bit of bling to the shade. First of I stamped birdie on a branch with Zoya Laney polish and H22 IP. Then I added one layer of Gosh Rainbow polish.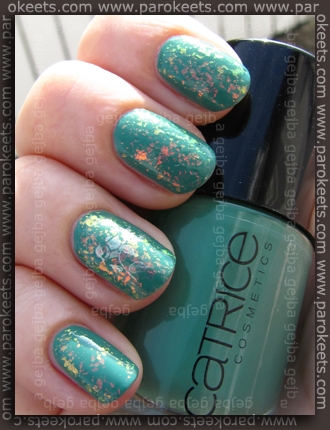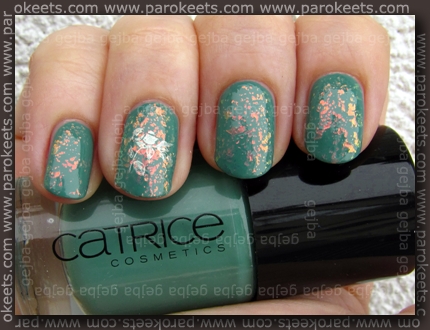 I observed no tip wear or chipping in the two days I was wearing this polish.
Price: 2,5 EUR.