Couple of day ago I read on one of the Croatian forums, that new Catrice polishes are now available in their drugstores. What new Catrice polishes? Of course I had to check it out right away.
I lost my breath when I opened Catrice web page! I had to have three polishes and 2/3rd of them ended on my wish list.
Mamy, her son and hubby were my angels that arranged for me to get the polishes the next day.
Poison Me, Poison You! looked gorgeous on their website and I was not disappointed when I saw it  real life. But it did look like suspiciously similar to one of my polishes … China Glaze Let's Groove. I had to compare them right away.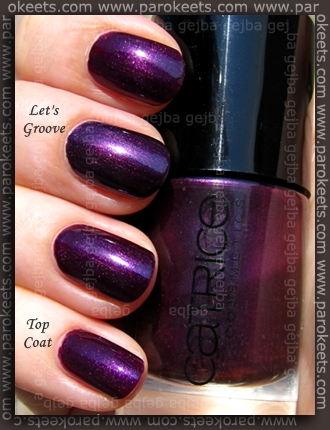 Polishes are almost identical. Let's Groove (middle finger) has little bit cooler toned base and more warm shimmer, but the end result is the same.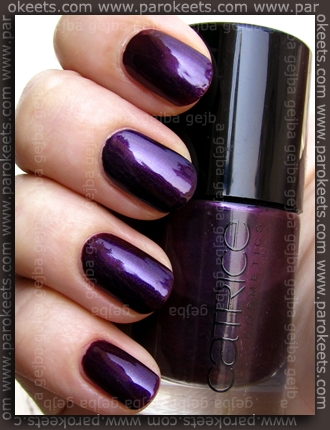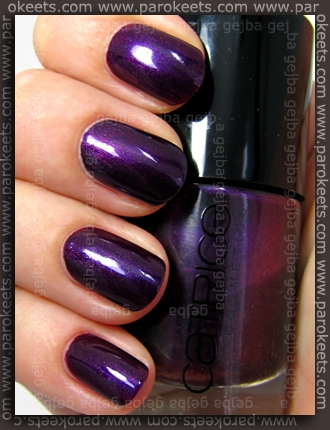 Color description is the same one for both of the polishes – eggplant color little bit on the cooler side with blue and scarlet shimmer.
Formulas are however quite different. For me China Claze comes out as a winner. Catrice is more thick and sticky polish, so I had to use thicker layers that I tend to avoid because it often causes polishes to "bubble".
I love new Catrice flat brushes. They're almost perfect and I think application will be piece of cake … with other shades that is.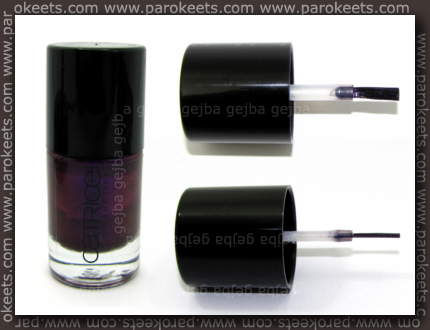 I was very impressed with new nail polish color pallet and I applaud to the idea to include dupes for hard to find polishes. On of the most obvious examples is Sold Out For Ever – which is supposedly almost dupe for Chanel Jade polish.
These are not my polishes, but I had to show you these beauties.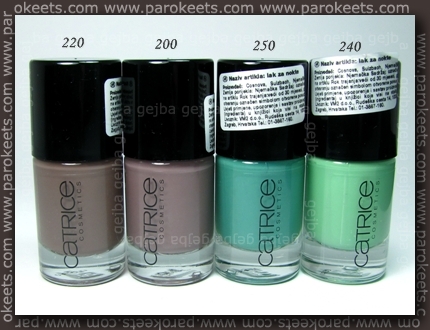 Which of the new shades is your lemming?
Edit: Price for 10ml bottle is 2,5 EUR (3.3 USD=2.2 GBP). In our part of the Europe you can buy them in Kozmo stores in Croatia or drugstores (Muller?) in Austria and Germany.