As I promised our reader AnJa, next swatch will be of China Glaze Let's Groove (Retro Diva).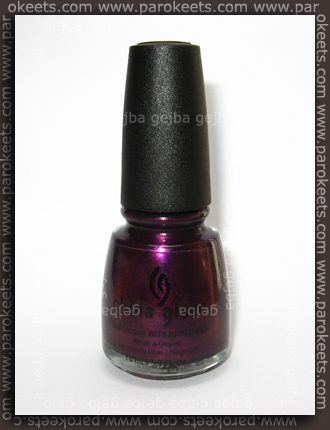 This is one of the most beautiful purple shades in my nail polish collection. Base is blue-violet, but loads of scarlet shimmer give this polish purple color.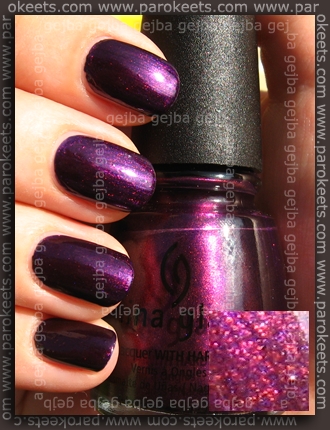 As you can see, it has similar shimmer as China Glaze Cowgirl Up polish.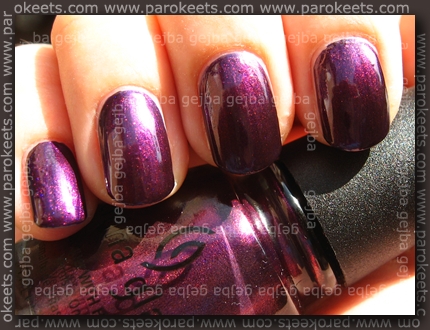 Like Thunderbird, this polish also has thicker consistency than I'm use to it. I quickly had to much polish on the brush. But it's not necessarily bad thing – you can get almost perfect look with just one application.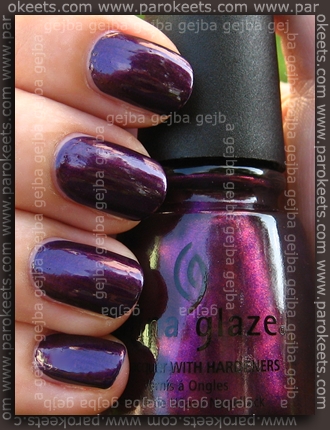 Polish dried pretty fast even without fast drying top coat. There are 2 coats over base coat, without top coat on each photo.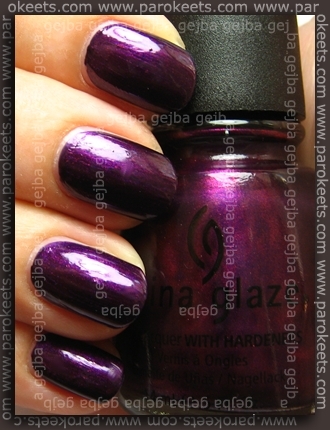 Two more soul photos.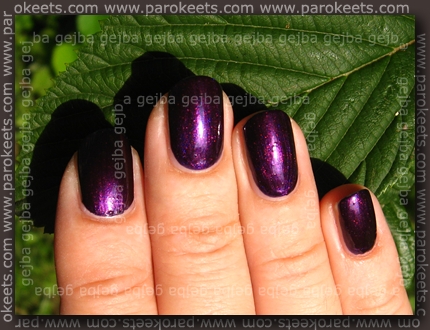 And my favorite one: