This must be my favorite nail polish color so far. I just love this purple color with multitude of shimmer in it.
The base itself is pretty boring dark purple color. The true beauty lies in very fine shimmer (in reddish color) that brings life to this shade. And that is not even all – if you look closely, you'll spot larger shimmer in purple-blue color which gives this polish one more dimension.
Only thing I don't like with this polish is that I must be very careful to apply it in thin layers or it won't dry properly.
Pictures were taken in bright light after 3 day wear (2 layers+topcoat).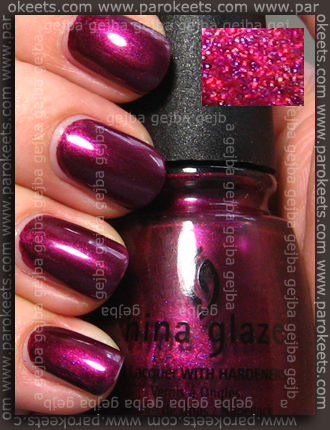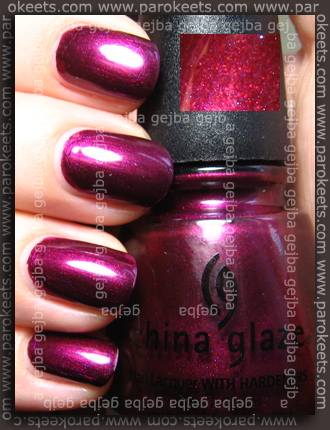 Cowgirl Up is part of the China Glaze Rodeo Diva Collection.