Today, I really didn't have the time and I wasn't even in the mood to do a special make-up, so I did something quick and simple. I didn't even intended to take a picture of it, but my dear friends told me that I should anyway. And one should trust his own friends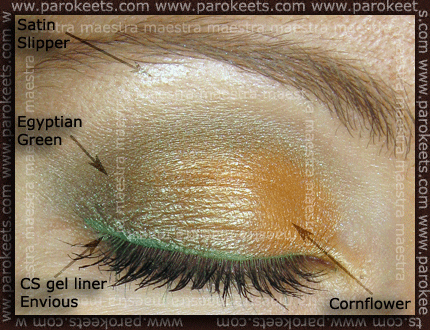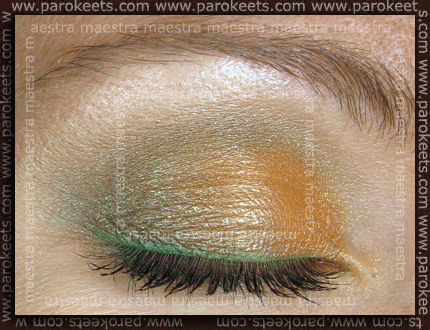 For the base I used Revlon EyeGlide shimmer shadow in shade Jade. I think EyeGlides have been discontinued, which is sad, because for me they work perfectly as eyeshadow base. All eyeshadows I used for this make-up are from Sweetscents. The shades are Egyptian Green, Cornflower and Satin Slipper. For eyeliner I used Coastal Scents gel liner Envious, which nicely rounded it all up. When I tested Envious as eyeshadow base, it didn't work well for me. But as eyeliner it is perfect. It is easy to apply, it's well pigmented and is long lasting. What more do you want?
And what is your favourite eyeshadow base? Do you use any?