Today, I have a swatch of a lovely polish from Deborah. It's from the Shine Tech line and it's called 36. It's an eggplant based shade with lots of green shimmer. The end effect is just gorgeous. I didn't have any application issues. There is two coats shown in the pictures below.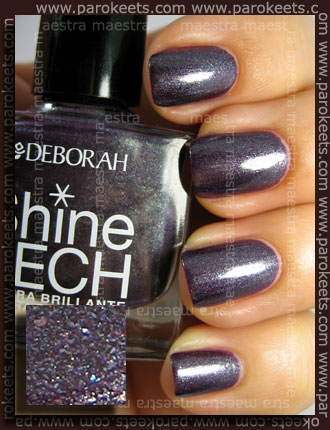 Unfortunately, my camera didn't capture the cool green shimmer.  The best I could do is shown below …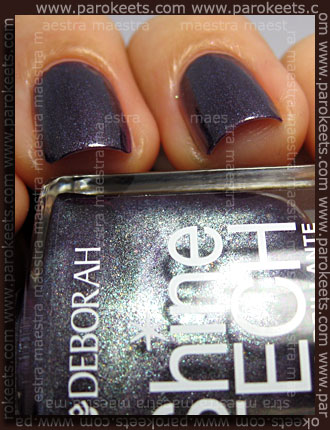 Of course I had to add a little Konad. I used Konad IP m70 and Avon – Romance nail polish.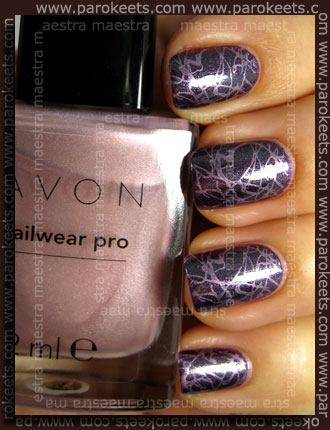 That's it from me for today. Just a quick post about a lovely polish. I hope you liked it.