Just a quick post of my today's manicure. I used two Barry M polishes: Spring Green and Navy.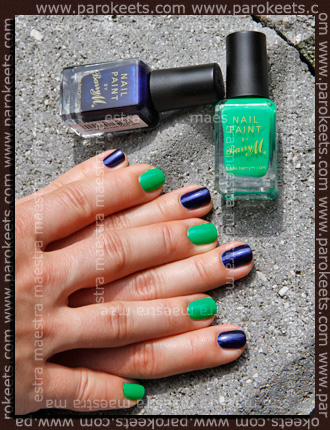 That's how the bold Spring Green shade looks like.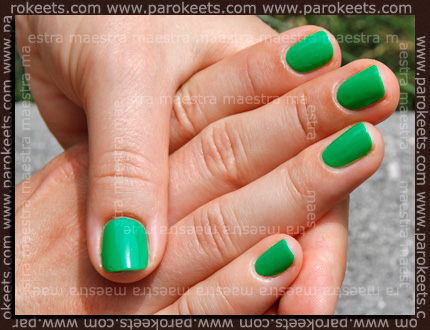 And the gorgeous shimmery Navy shade.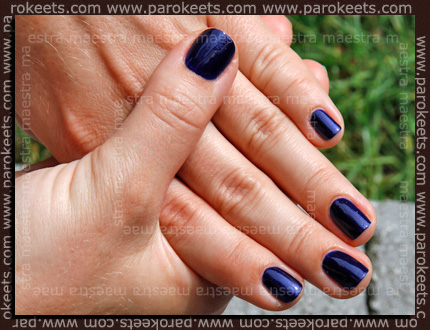 And the whole funny manicure.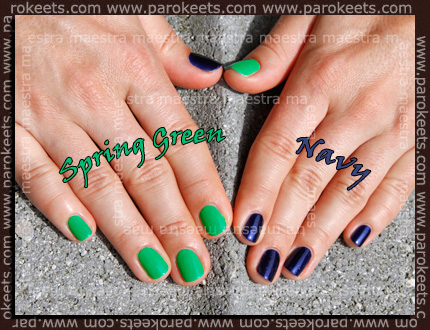 That's it. You can expect a full and detailed review and swatches of the Barry M polishes sometime in the near future. In the meantime you can check them at the Slovenian online store Licila.si.