A while ago I got a very cute package from a lovely Shaimaa. She included only cute things!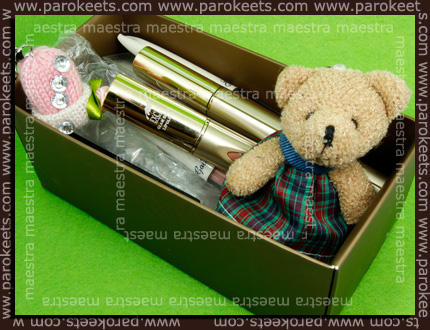 The little bear is adorable! And I got a bunch of lip glosses, which are great!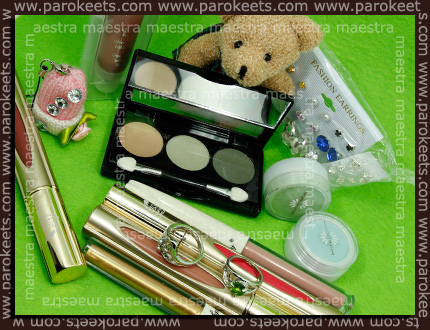 I also got two rings, a lot of earrings, some eyeshadows etc. Very generous!
THANK YOU, SHAIMAA!!!
If you are interested, check Shaimaa's blog: CLICK.