Indigo and Dusky Mauve are the newest shades by Barry M. I got both of them for review and now I'm going to write (as always) an honest review about them.
Indigo is exactly what the name says – an indigo shade. I'd say it's a perfect indigo blue. According to Wikipedia it's a pigment indigo. Well, it's between blue and purple (= blurple). Actually, under certain lighting it's plain dark blue and under others it shows its purple side. I love the color and I got a lot of compliments on this one. You can imagine, that it was impossible to photograph it well. I had to "adjust" the color a bit with a software. I hope I didn't over-adjust it. :D No application issues. There two coats shown in the photo below.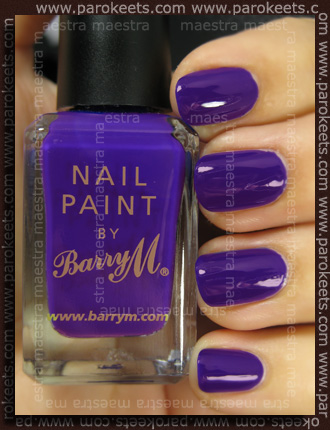 Dusky Mauve is supposed to be Chanel – Paradoxal's dupe. I can't compare them, because I don't have Paradoxal. But according to the swatches from the web, I'd say they are indeed very close. The base is a taupe shade. What makes this polish special is the purple shimmer. It's interesting how the shimmer disappears in some angles, while in others the shimmer is clearly visible. I didn't have any application issues with Dusky Mauve. There are two coats shown in the photos below.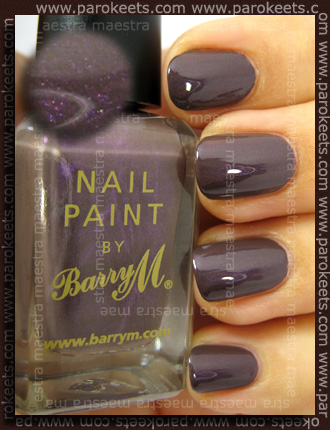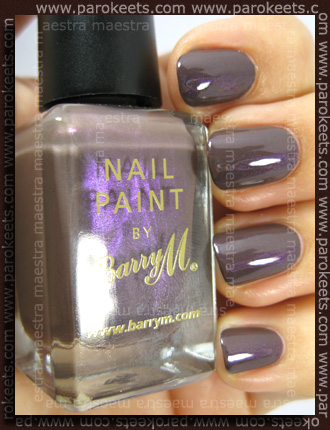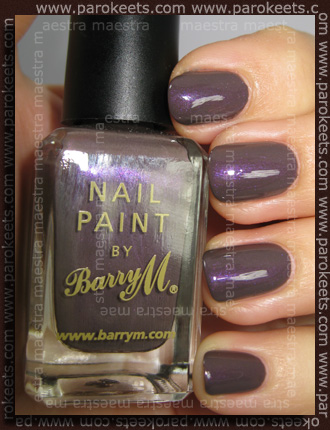 I'm really impressed by the Barry M polishes. So far I have five of them and I love them all. All are easy to apply. I love the brush (regular round one). The bottles aren't special, but I like square bottles, because they take up less space. :D
One of the places, where Barry M is sold, is at Ličila.si.
What is your opinion on Barry M nail polishes? And how do you like the Indigo and Dusky Mauve shades?