For a few days now I've been admiring my manicure. Nothing strange for me if not for the fact that I'm talking about Alessandro Hypnotic shade which is supposedly dupe for Chanel Paradoxal … shade that didn't really appeal to me (if I judge by the swatches). :D
Alessandro presented us this fall LE that consists of only one shade – Hypnotic.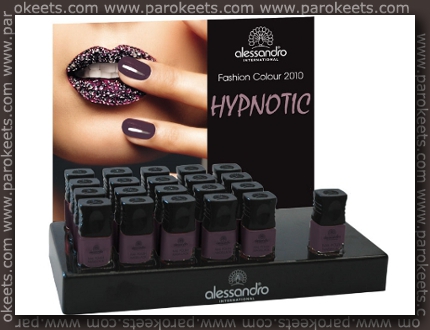 I don't know if it's a dupe for Paradoxal or not, but I can tell you that it's gorgeous and very unphotogenic shade.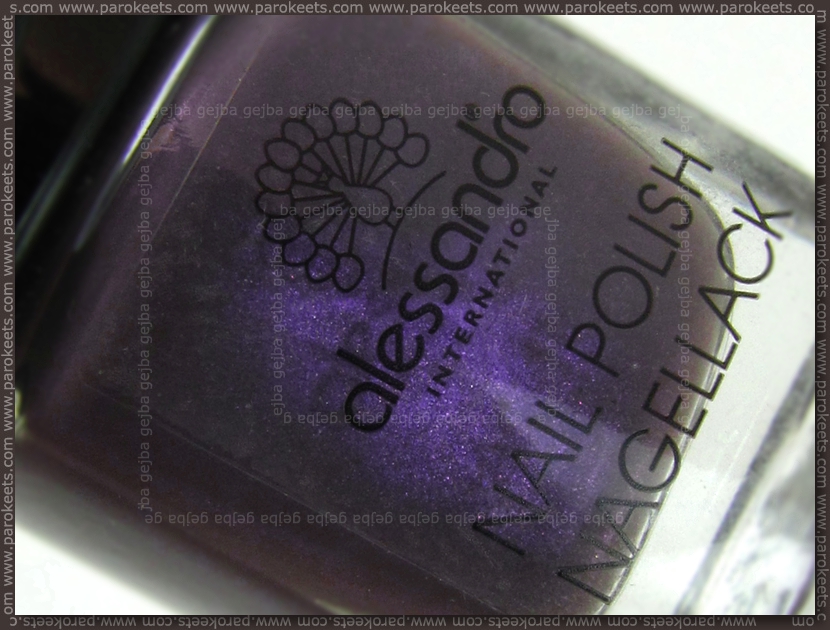 Base is mix of muted violet-brown-gray color and doesn't look pretty by itself. But when you add to the mix violet and purple shimmer …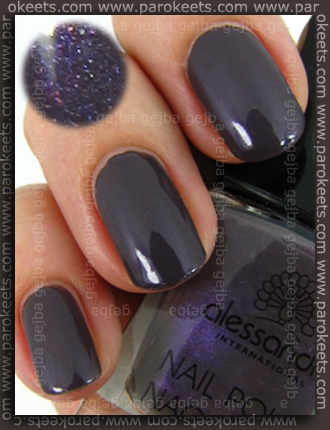 Why unphotogenic? Purple shimmer/tone is actually seen even in the weak light, but I simply could not transfer it to the photo. And since the shimmer is the whole point of this shade, none of the photos turned out as pretty as they should.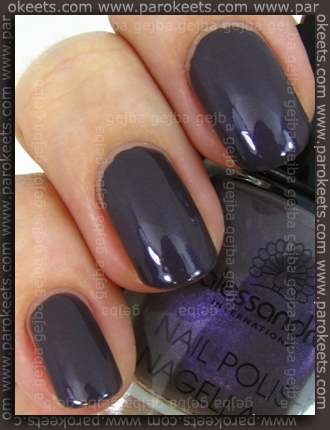 This is one of those polishes that simply screams – classy. And if Paradoxal is as unphotogenic as Hypnotic, I get all the craze about it. :D
Application was OK. I used two layers + top coat. On the third day damage was minimal – slight tip wear.
Price for 10ml bottle – little less than 10 EUR.
*product was sent to me for review purposes.