A while ago Mademoiselle C. sent me Flormar Holographic polish no. 804. I hope this beauty will lift her spirits up … at least a little bit after all the difficulties she had with the technical side of her blog.
Flormar Holographic collection consists of duochrome, holo glitter polishes … but fine holo particles are few and far in between.
Winter sun colored the photo in yellow tones, but the holographic effect is kind of obvious.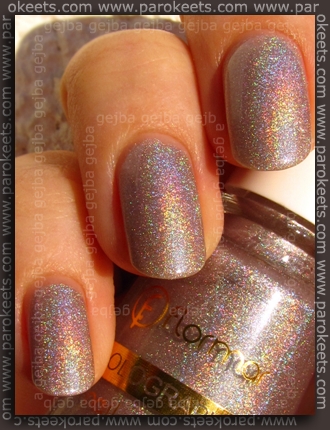 Under artificial light holo effect is less seen, but the color is very realistic.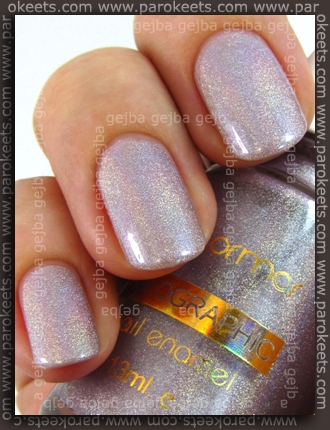 I used 3 coats + top coat.
804 looks a lot like Color Club Fashion Addict polish so comparison is in order. :D I'll try to write post about it as soon as possible.
Do you own any of the polishes from this collection? Which one would you recommend?