These are almost all of my holographic polishes by Magnetic (one is missing in the photo).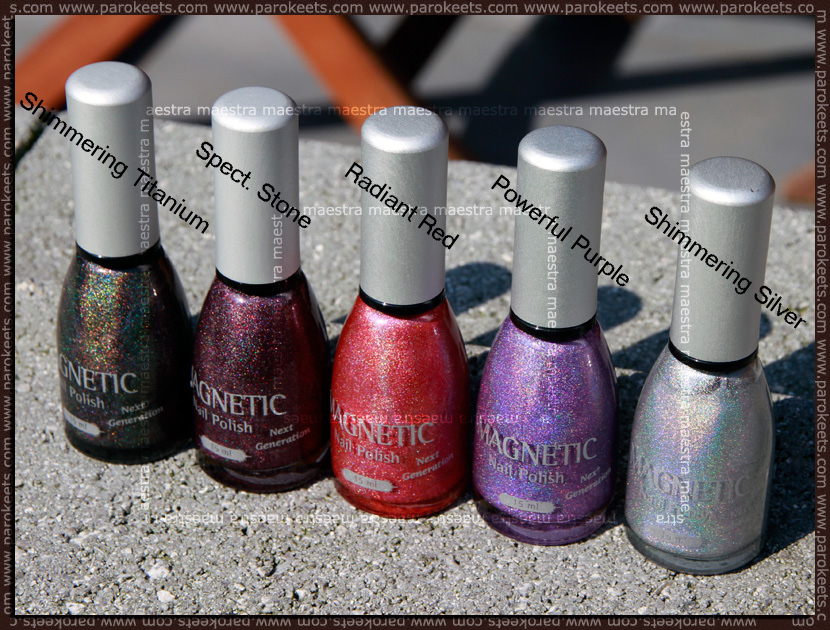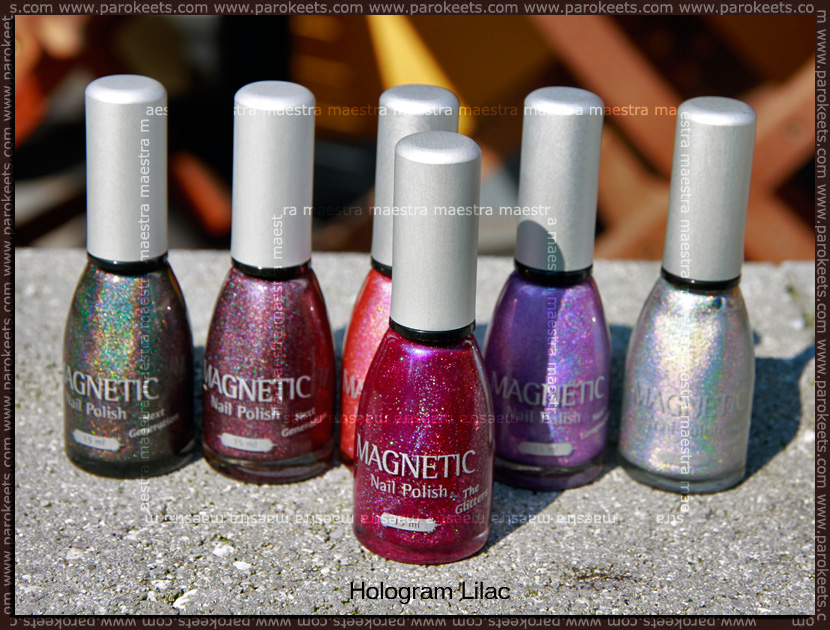 I love all my Magnetic polishes. They are long lasting and good quality. If you are a new follower here and you are interested in reading more about Magnetic polishes, you can browse through our Magnetic posts HERE or you can check out our Gallery HERE. If you click on the polish's name, it'll take you straight to the article about that polish.
This post is also available in SLO.