Remember when Mamy and I visited cosmetic fair in Celje earlier this year? I was drooling over the new Alessandro polishes and nice girls at their stand offered to paint my nails with one of the new shades. Well … I couldn't go for only one shade, so I chose 10 of them and they made me skittles.
I chose following numbers: 67, 75, 57, 56, 72, 62, 61, 60, 45, 55. Swatches are not the best (not to mention my hand that were horribly dry at the time) as I quickly took photos outside the hall and I'm not sure about their color accuracy, but better something than nothing, right? :D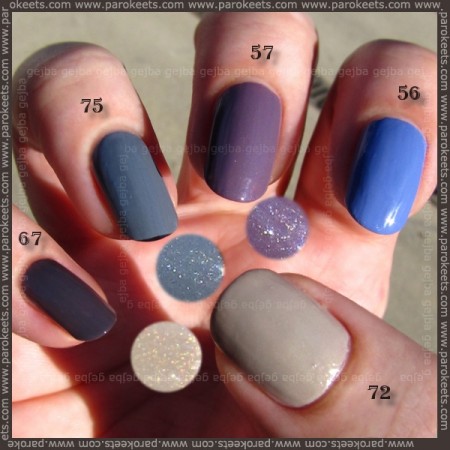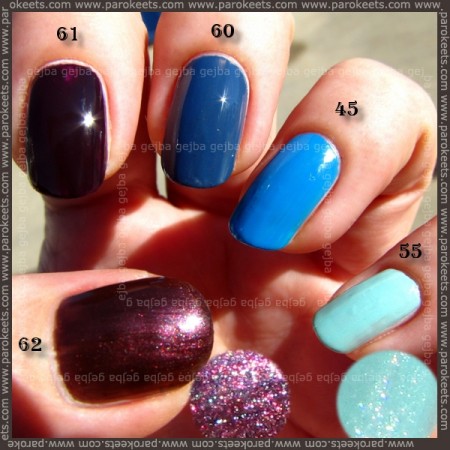 My favorites are: 45, 60, 55 and 72. Which ones do you fancy?
And HAPPY EASTER to all of you who celebrate it!