I think it is safe to say that Inglot offers wide variety of nail polishes.
They're divided in two groups: regular ones and improved O2M version.
Inglot O2M #641 is frosty violet shade. The only downside are visible brush strokes, but as it is seen only on macro shoots it doesn't bother me that much. I used 2 layers, no top coat.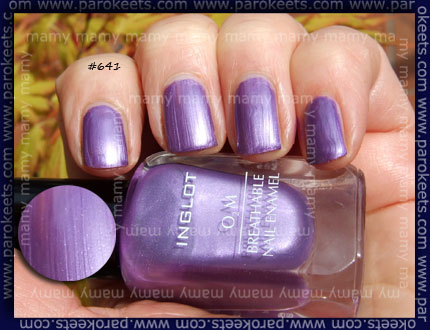 Inglot O2M #646 is dark blue shade with shimmer. 2 coats.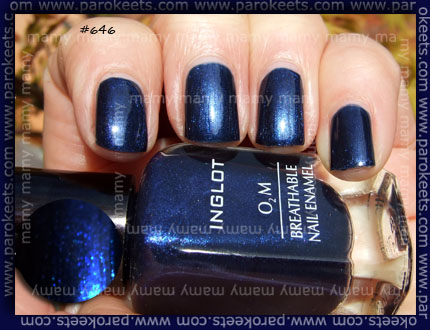 Inglot Nail Enamel #709 is another violet shade, very pigmented, applies nicely. 2 coats, matte finish.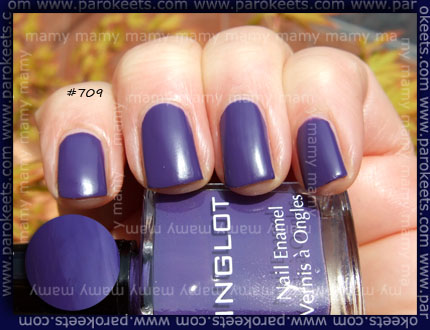 Konad upgrade: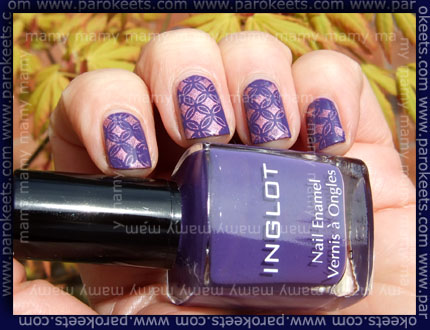 Inglot Nail Enamel #723 is gorgeous orange shade. " coats, matte finish.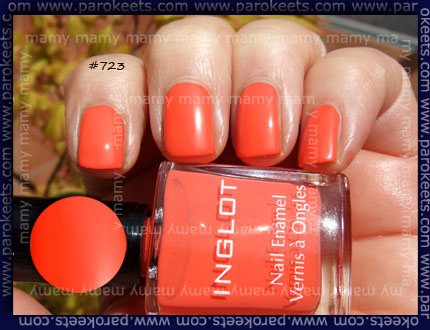 O2M polishes are suppose to have longer staying power, but I didn't notice it. In a little bit higher and narrower bottle you get 11ml/0,37 US FL OZ . I paid 78,30HRK around 10,50€ for a bottle in Croatia.
In comparison regular bottle has 15ml/0,51US FL OZ of polish and costs 61,20HRK around 8,20€. And considering you have more colors to choose from + if you get matte one you get two in one – just add regular top coat and you get a shiny version.
If you're polish lover, I recommend you visit Inglot store … it's like visiting paradise.