I'm not a huge fan of pink shades … especially not light pink ones, but slight shimmer in Catrice Miss Piggy Reloaded appealed to me so I bought it.
Shimmer is mostly seen in goldish tone, but they are other colors present too (violet …).
Miss Piggy Reloaded is quite sheer, so I needed 3 thicker layers to cover up the visible nail line. Application could be better – formula is a little bit "sticky".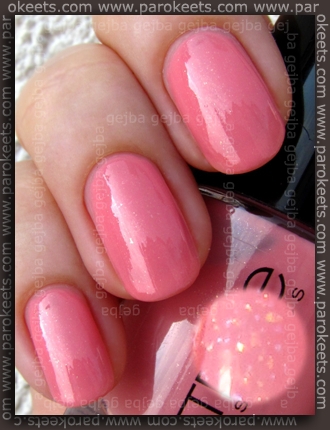 Can't say I'm crazy about the shade, but it will come in handy when another "cute" moment strikes. :D
This post is also available in SLO.