Although I'm not a big fan of red polishes, I couldn't resist buying H&M's Hot Minnie. I admit I bought it because of the cute Minnie Mouse print on the bottle. And now I'm in love with this bright red with creme finish. It's perfect for spring and summer! The application was very easy. It dried very fast.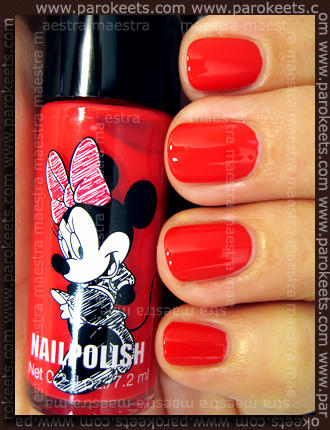 This could be one of my favourite bright reds. I have to say H&M has some very pretty polishes!
What are your favourite H&M shades?
p.s. I wore this polish with this make up look. CLICK