Today I have for you swatches of three Manhattan nail polishes from their regular line: 31A, 53R, 65W.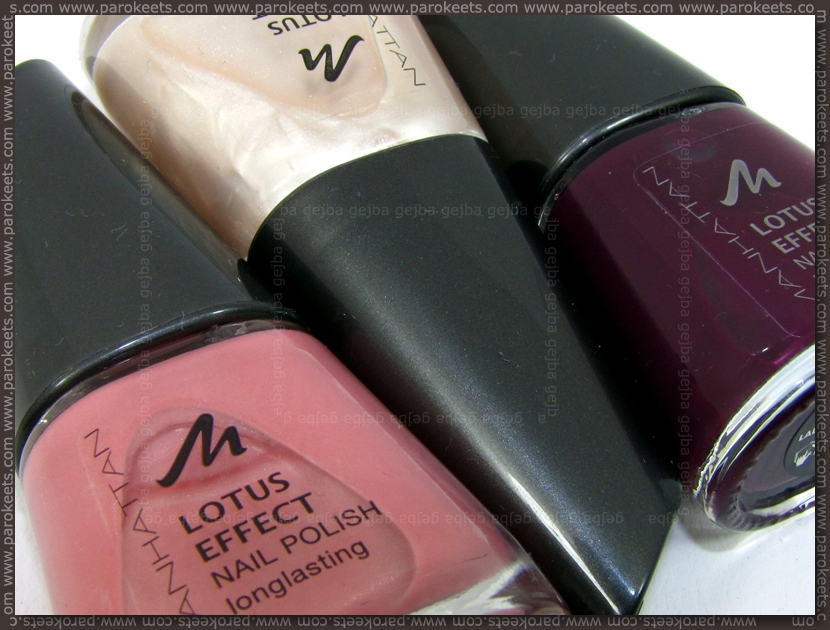 Manhattan Lotus Effect 65W is creme vampy purple shade. Formula was OK, but color is more suitable for cooler part of the year. I like the fact that this shade tends to look purple in closed places too. 2 coats + top coat.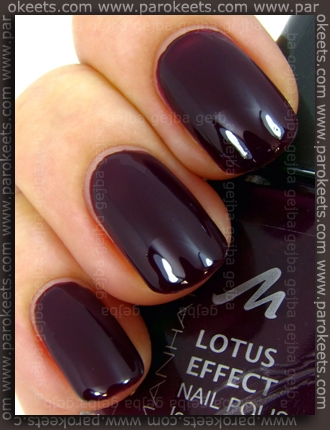 Manhattan Lotus Effect 53R was nice surprise. It looks very subtle and elegant on nails. Color is interesting lighter dirty rose shade with very, very fine shimmer. 2 coats + top coat.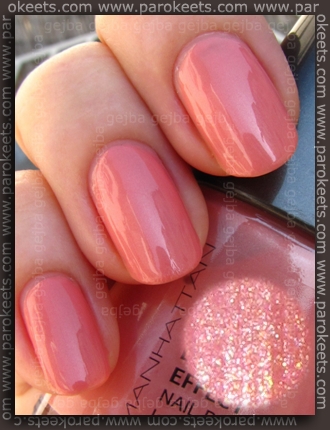 Manhattan Lotus Effect nail polish 31A falls into category of polishes I'm not a huge fan of – pearl/frost finish with accompanying steaks in beige white color and visible nail line.  3 coats + top coat.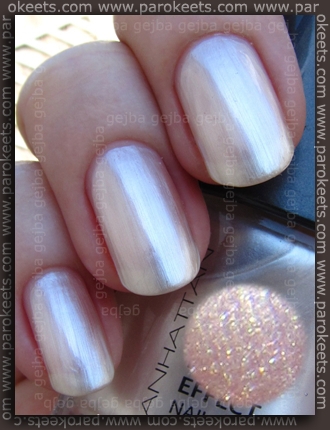 I think average price for 11ml bottle of Manhattan nail polish is little less than 5 EUR (7.5 USD).
I do not care that much for polishes in regular line, but the new Manhattan Lotus Effect LE looks fantastic … at least on promo photos.
*Polishes were sent to me for review.