Yay – Saša found all the polishes from Essence You Rock! TE.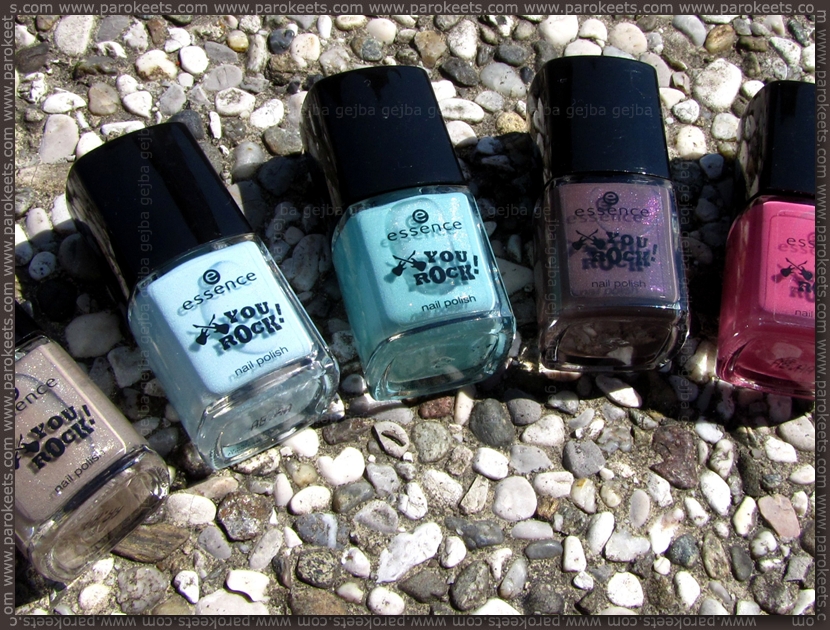 Let's start with the lightest polish – baby blue shade called Speed Of Light Blue was the hardest to apply, but still nothing two layers can not fix. This is not creme polish as it has almost invisible blue shimmer. Detail is taken from the bottle. 2 coats + top coat.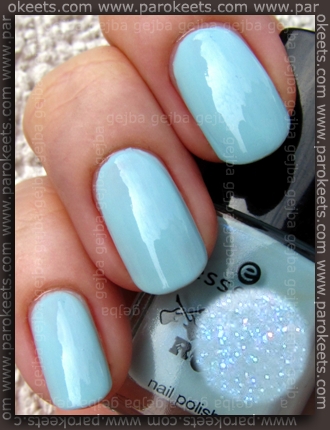 Green Kings Of Mints is also laced with hidden/invisible shimmer. I liked this green polish a lot – light green with slight blue undertone and just a hint of mostly silver shimmer. 2 thicker coats (3 on middle finger) + top coat.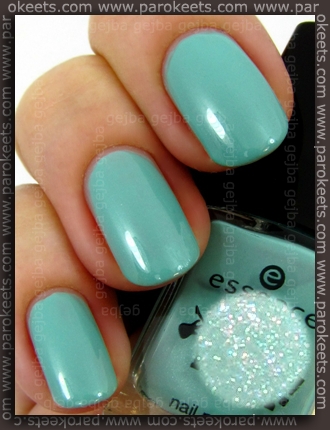 Cut Off The Beige looked interesting, but I wasn't really sure whether I'll like it or not. Well – I love it. Very nice mixture of brown base and gold shimmer. And since shimmer is little bit larger it doesn't overpower the brown and turns it into one of those yucky yellow brown shades. 2 thicker coats + top coat.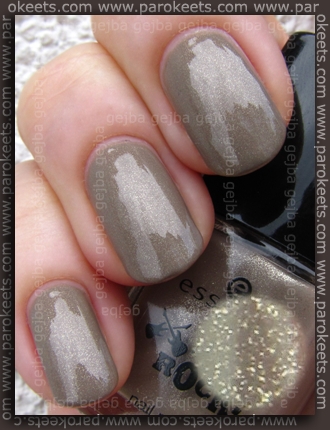 Let Me In Pink is "odd man out" in this collection – the only bright and only creme shade. Can't believe I'm going to say this – but this is actually very pretty pink shade. Little bit "dirty" and muted … almost perfect elegant pink polish. 2 layers + top coat.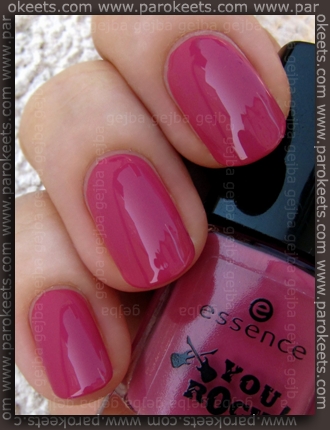 Love, Peace And Purple is from the same family as Alessandro Hypnotic, Barry M Dusky Mauve, Chanel Paradoxal … Is there anything left to say about this brownish purple combo? 2 layers + top coat.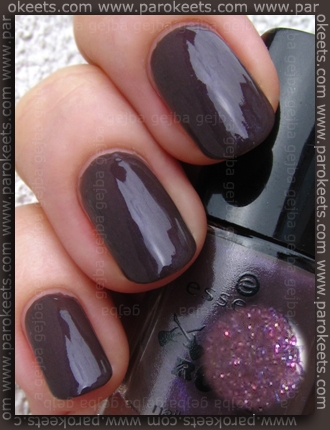 All of the polishes apply best if you use a little bit thicker layer. These are minis – 7ml bottle costs 1,45 EUR.
Any lemmings?