Zoya – Edyta is from the Wicked collection. The base of the polish dark blue-green, the shimmer is gold. Overall Edyta looks dark olive green. It was easy to apply. There are two coats shown in the photo below.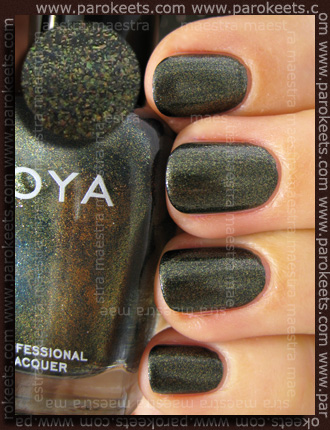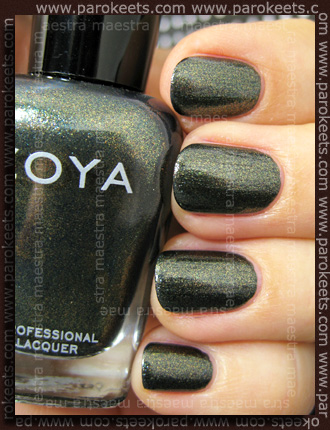 What do you think of Edyta? Like it?
This post is also available in SLO.