Saša was once again in the right place at the right time – this time for the Essence Sun Club Bondi Beach Collection TE nail polishes. :D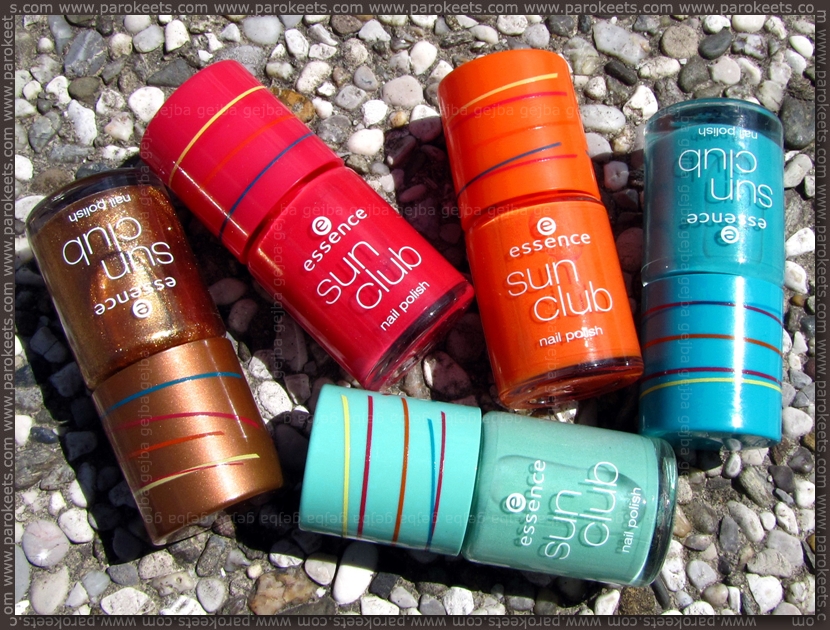 This wasn't one of those collections that I really wanted to have, but the polishes are cute and colors look perfect for spring/summer time.
The only polish with shimmer in this collection is BBC Golden Sands. Very interesting bronzy-copperish color packed with shimmer and metal like flakes. Formula is pretty thin + you have to watch out for visible brush strokes. I used 2 layers + top coat.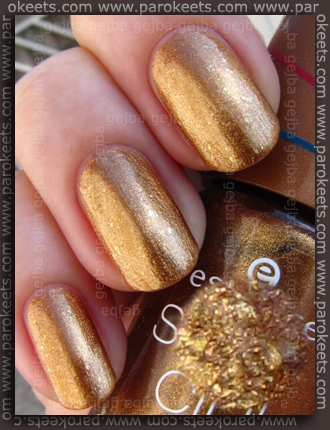 BBC Splash Refresh is my favorite polish from Bondi Beach Collection trend edition. Blue shade with green undertone that can be either a little bit more blue or green – depending on type of lighting. For best application I recommend you use brush loaded with nail polish. Creme finish, 2 layers + top coat.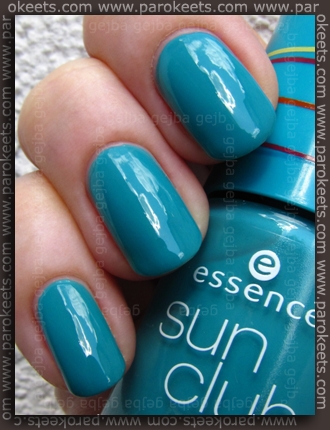 BBC Chasing Waves is light green shade that can be pale green or deeper green if you're not standing in indirect bright day light. Formula was a little bit too watery for me, but 2 thicker layers were enough for full coverage so it wasn't too bad. I'll try to capture the "other" green tone in comparison with the rest of the greens that came out lately.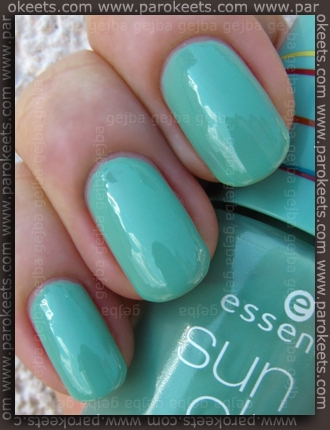 BBC Pink Heat is deep pink color with quite a bit of red in it. This one had the best formula from the bunch – you can achieve full coverage with one layer. I used 2 for pretty closeup photo.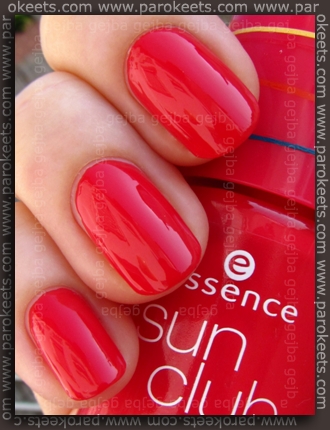 The last one in Bondi Beach Collection TE is BBC Orange Sunset. Lively orange color that looks true orange part of the time and reddish orange the other half. :D Formula is pretty thick, finish creme. 2 layers + top coat.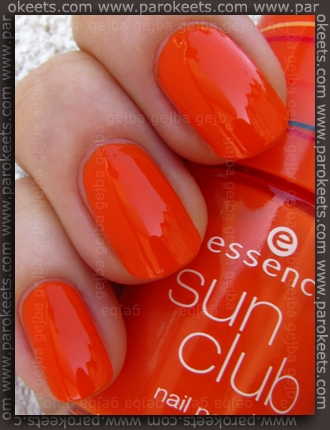 Price for 11ml/0.37 fl.oz. is 1,75 EUR.
What are your thoughts about this collection? Do you have a favorite shade?