I bought American Apparel – Trenchcoat nail polish while I was in the States. It's an unusual color. It's like a camel color with a hint of green to it. I love odd colors and this one is no exception.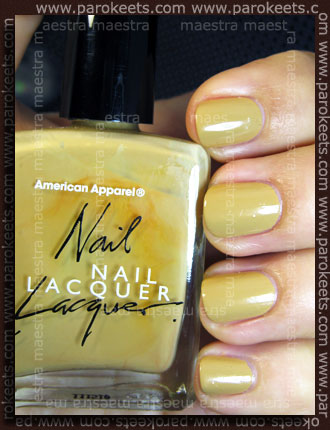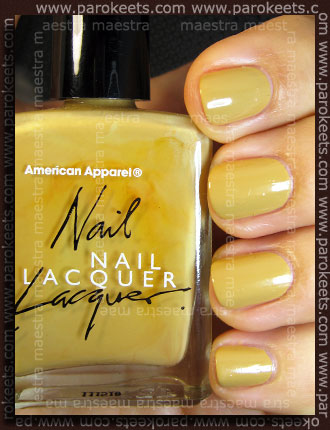 I thought Trenchcoat would be a perfect base for stamping. I added a pattern from the Konad IP m83 with Konad Special Polish in Blue Pearl. No top coat.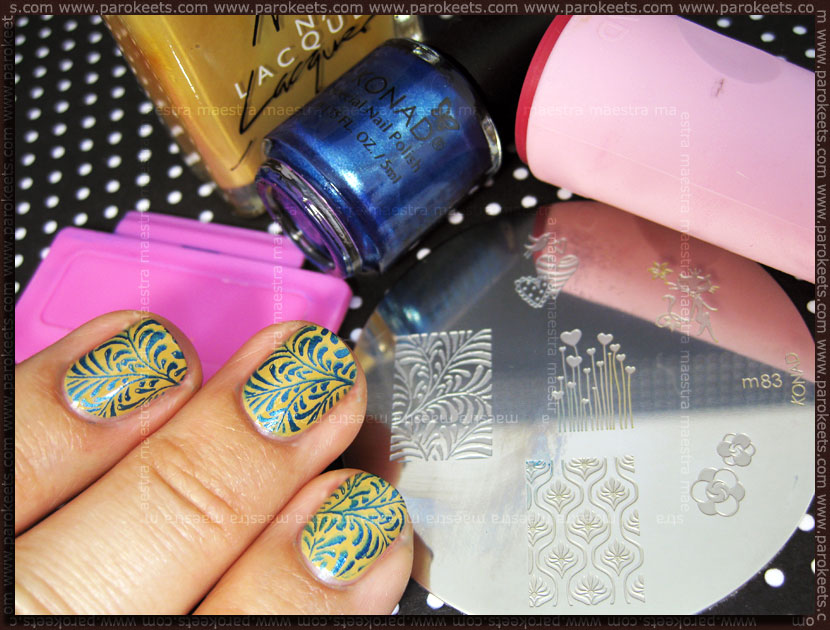 This is my konadicure of the day. What are you wearing on your tips today?