I swatched all 14 shades of American Apparel nail polishes that I have in my stash and today I'm going to show them to you. There's a lot of photos in this article, so please be patient while the article loads the photos. Thank you!
Army Jacket – light army green color. Perfect! Love it!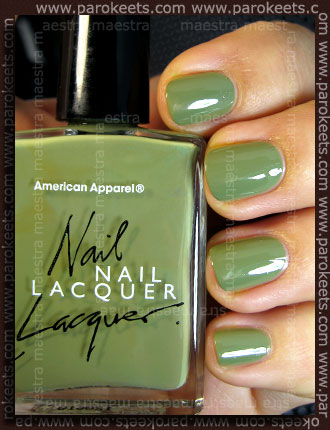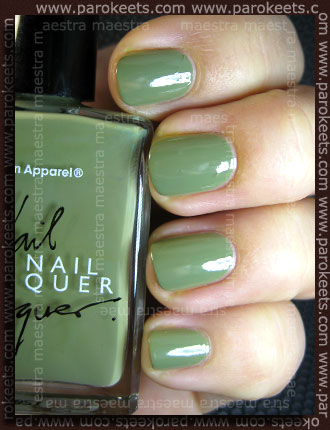 Berry – dark berry color.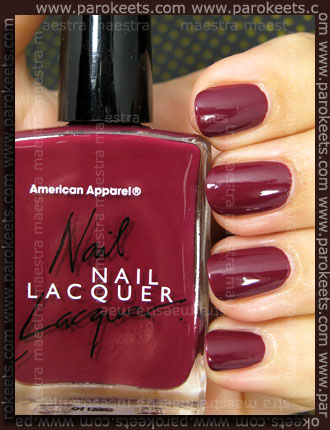 Dynasty – light mauve color. A bit more dusty IRL.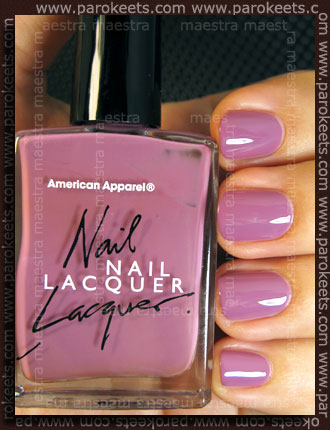 Factory Grey – nice true grey (with maybe a touch of blue to it). Not too light nor too dark.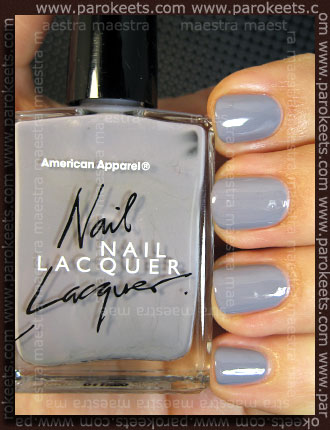 Hunter – nice dark green.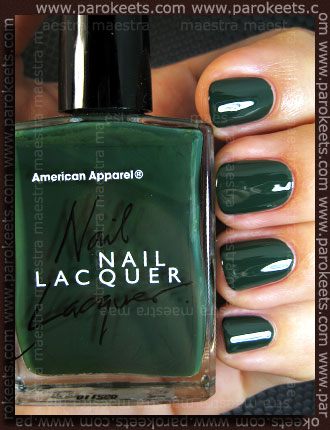 Mac Arthur Park – pea soup green. Unusual color. I like it!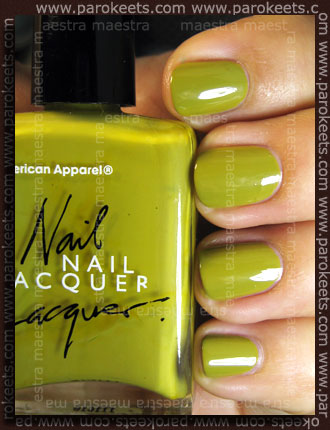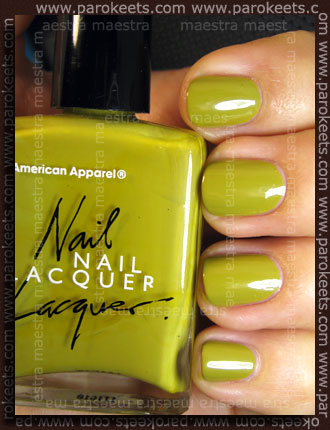 Manila – sunny yellow.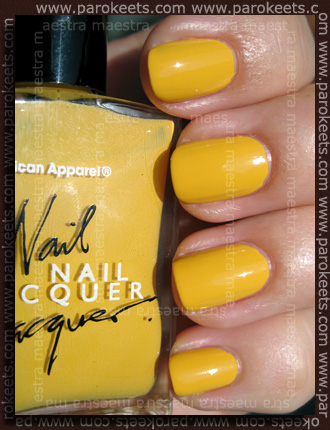 Mount Royal – blue with a lot of purple to it (blurple). Not as saturated and a bit more dusty IRL.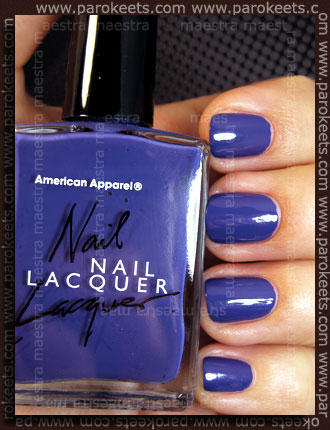 Mouse – light taupe.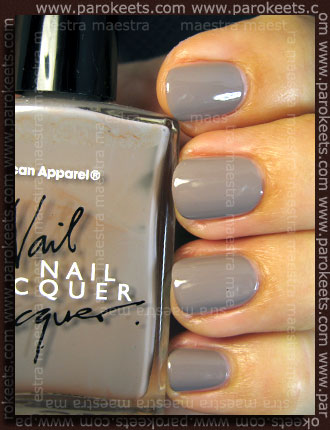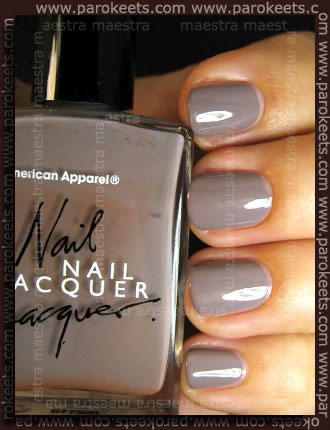 Palm Springs – light peachy color. I don't like it very much.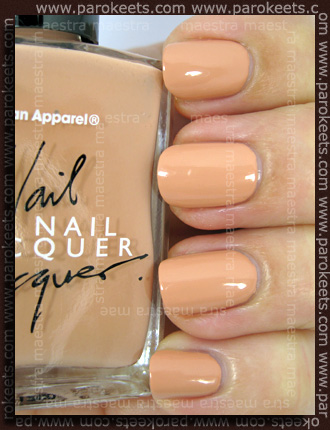 Peacock – a very nice teal.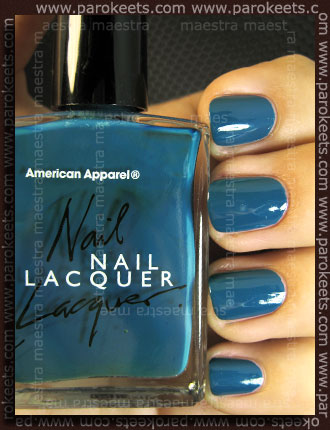 Poppy – very bright red with yellow undertones.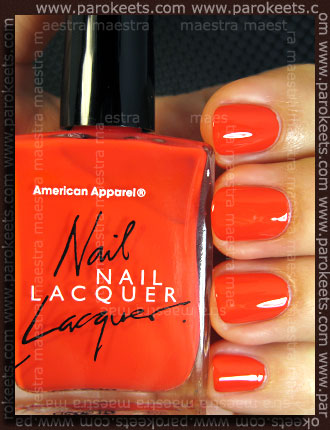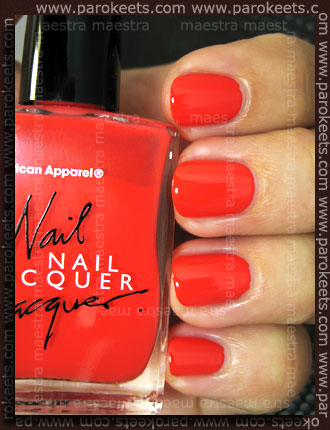 Rose Bowl – light salmon color.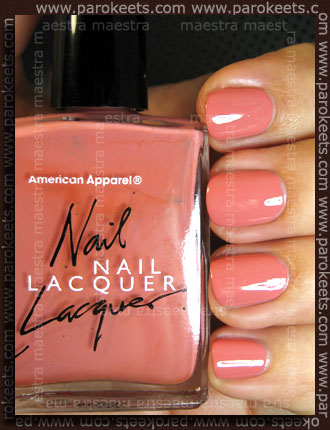 Trenchcoat – camel color with a touch of green to it.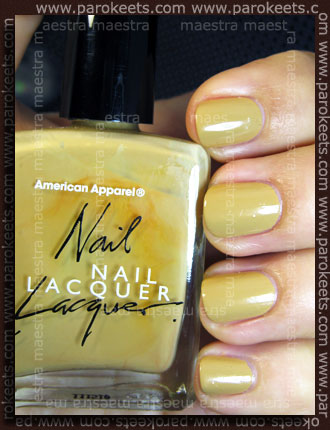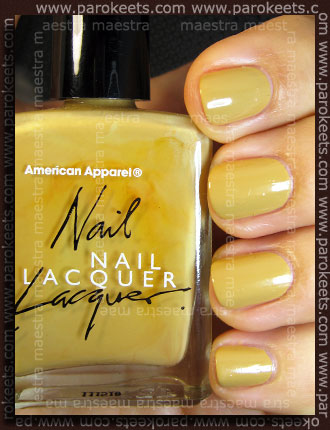 Formula on these is on the runny side. The brush is nice, though it's a bit long and I can never get just the right amount of polish on it. I always get either too much on the brush or too little. All the shades that I have are very well pigmented. And what I love about American Apparel polishes is, they dry very fast.
What do you think about the American Apparel polishes? Do you like them? Which color is your favorite?