Beach Beauty is the most colorful limited edition available from Alessandro at the moment.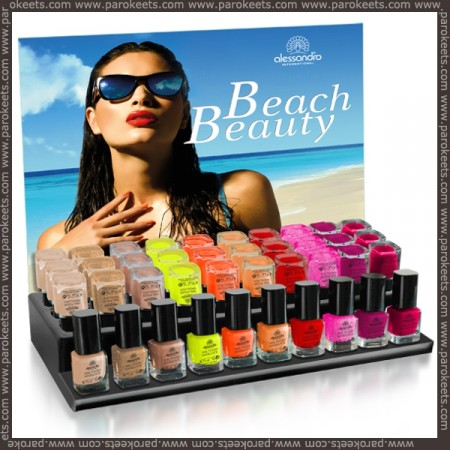 It consists from 10 mini polishes (2 shades are also available in 10ml packaging) + 2 lip glosses with LED lights and mirror.
I took three shades with me to the vacation and two more were waiting for me when I got home.
Creme polishes in this collection are not fully opaque – they have slightly jelly feel to them which means that nail line is visible … not much but you can see nail line in brighter light.
The most opaque shade in Beach Beauty LE is Strawberry Daiquiri. If you're not looking full coverage, one layer will be enough. Application – excellent. 2 layers + top coat.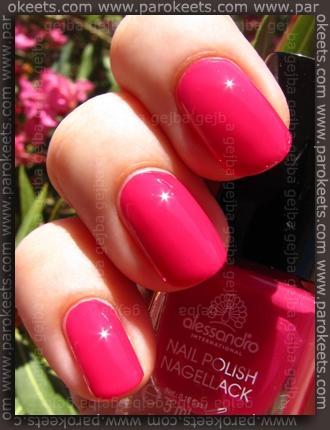 Bloody Mary is also very easy to apply. But what impressed me the most with this polish is great shade of red and high gloss finish. 2 layers … no top coat.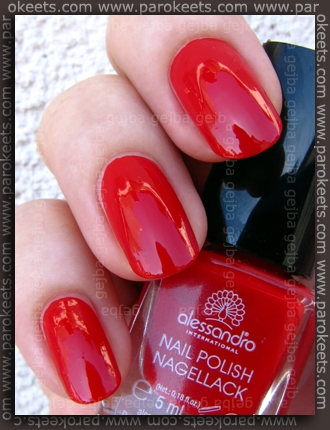 Alessandro added two orange shades to Beach Beauty LE. Tequila Sunrise for creme finish lovers …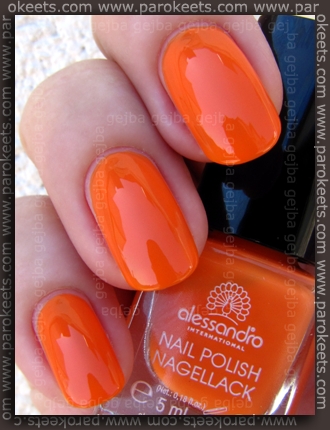 … and Long Island Ice Tea for glittery finish fans. Orange base is filled with small duochrome flakes (pinkish-yellow). I used one thin and one thick layer to achieve better coverage. After 2 days of swimming and other activities, the only damage to my manicure was slight tip wear. Detail shows how sparkly is the polish in the sunshine.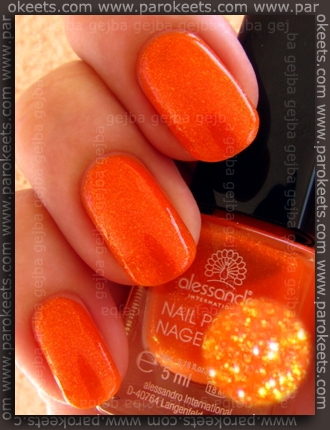 Mojito Mint was quite disappointing polish for me. Formula is very sheer, color is too yellow-green … Unfortunately I didn't bring white polish with me, so couldn't layer it over white base. 3 layers + top coat.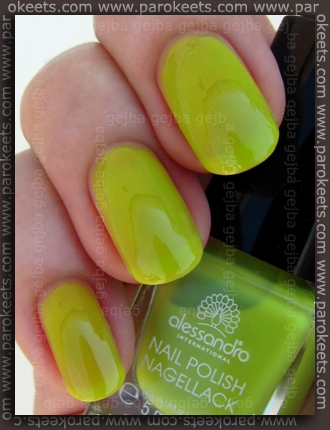 Price for 5ml (0,18 fl.oz.) bottle is 4,95 EUR (7 USD).
Which "cocktail" would you order?
*All products except Long Island Ice Tea polish were sent to me for review.