Out of ideas for a present? Take a look at the below photo.
I found the idea in Slovenian magazine called Cvetje za poletje 2011. The person that received this gift loved it.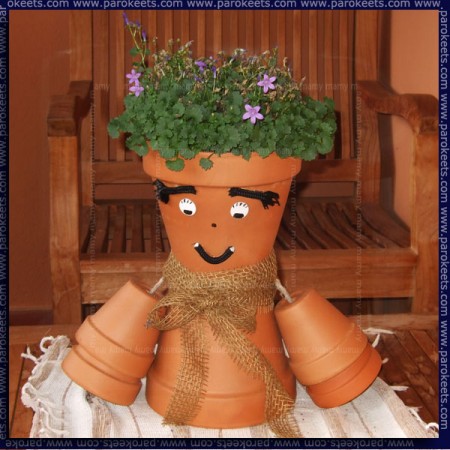 I find it to be cute present with new hairstyle everyday.
This post is also available in SLO.