Manhattan is bombarding is with new limited editions … and I love it. :D I bought 3 out of 6 polishes from Manhattan & Buffalo or shortened M&Buffalo limited edition.
I guess I don't have to tell you why I bought Manhattan 78J shade – cyan blue polishes are one of my weakest points … and I have to have all of them. If your careful this one is one-coater. Shade is more vibrant than on photos. Downside is that it stained my nails. 2 coats + top coat.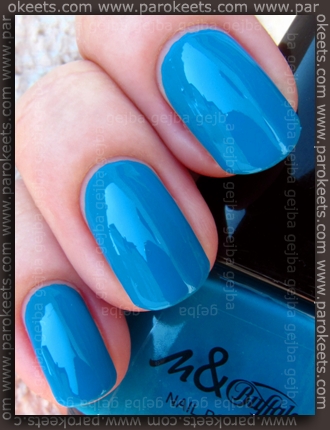 Comparison with some of the other "similar" shades in my collection:
Manhattan 87J is muted grayish-blueish-green. Polish looks few shades darker in closed spaces. I used two coats + top coat.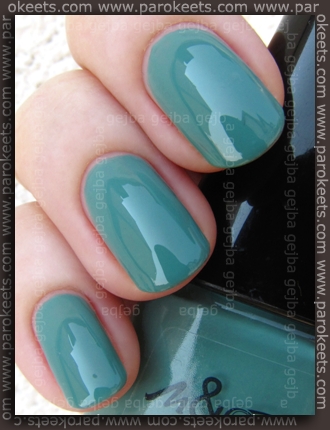 Manhattan 35L is another heavily muted shade. This time they used orange shade with a hint of pink. Polish looks less orange than on the photo. Thick formula with good coverage. 2 coats + top coat.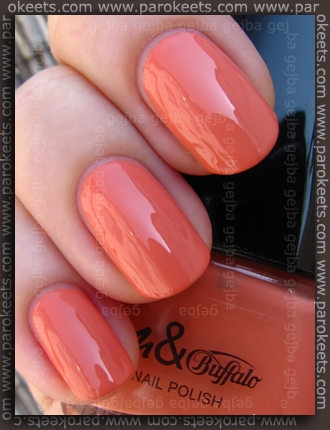 Price for the 7ml bottle is 2,95 EUR (4,4 USD).
I bought 78J because I fell in love with the color, but other two went home with me as a good base for a konadicures. But I am sorry that I didn't pick up the lightest one too.
What is your verdict? Does any of these shades appeal to you?