I really wanted to have all the polishes from p2 Deep Water Love LE … cute bottles, pretty colors …
A friend of mine managed to get 3 out of 4 polishes for me. Unfortunately green one was sold out.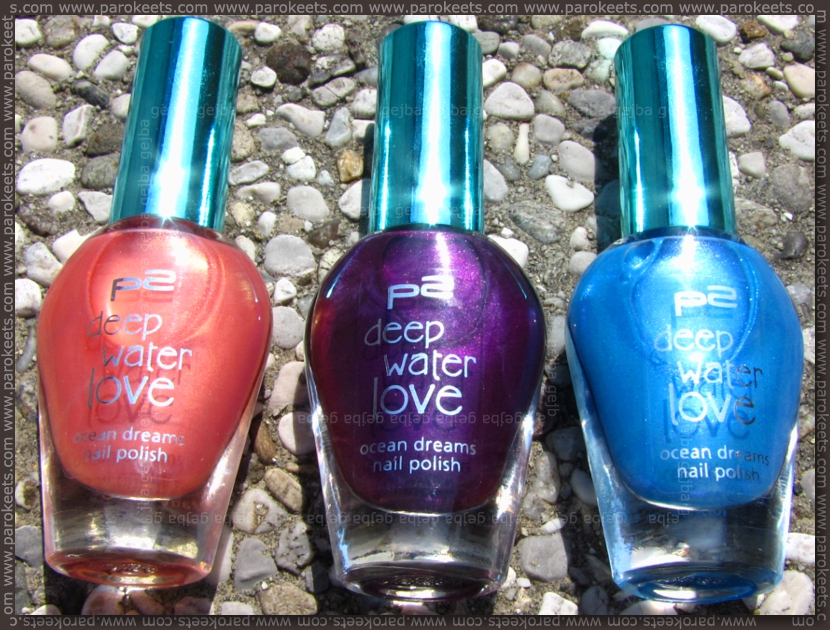 Blue Horizon is very pretty blue shade with slightly purple duochrome effect and almost turquoise like shimmer … macro shot shows almost flakie like shimmer. Downside – sheer formula. I used 3 coats + top coat.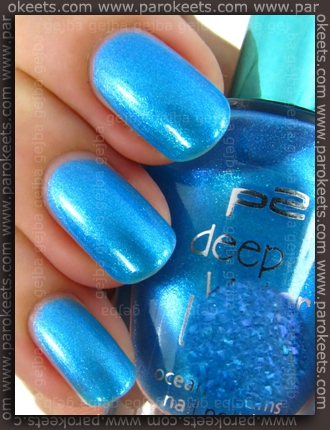 Rosy Coral is another polish with sheer formula (this one also has streaky application) and pretty color. The name for this polish is dead on – rosy coral (more coral looking in real life). 3 layers + top coat.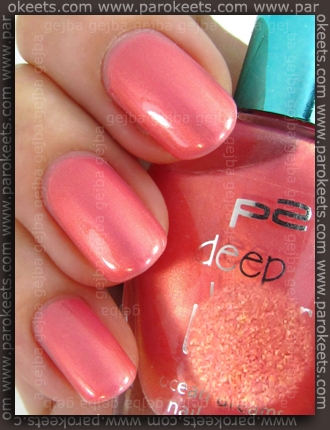 Purple Sky can on other hand be one coater (is you use thicker layer) despite slightly jellish formula. I love this deep purple shade. 2 coats + top coat.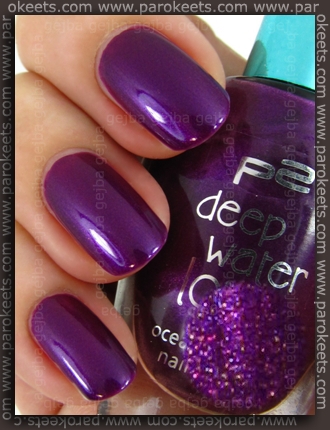 I must say that even-thou I love this kind of bottle design it's not very practical. They're just to narrow and elongated so the likelihood of spillage increases … a lot. But if you're one of those that hold bottle between your fingers wile painting the nails – the you'll probably love this design.
Price for 7ml bottle is 2,25 EUR.
Does anybody have green shade from Deep Water Love LE? Is it as sheer as the blue one?