Let's talk about eyebrows today. I have to confess that I'm very lazy when it comes to eyebrows. I don't pluck and/or trim them regularly. I also do not have the urge to have perfectly shaped eyebrows at all times. I prefer them a bit messy, which looks more natural to me. When I pluck my eyebrows I follow my natural shape. I rarely use stencils. Almost always when I do my make up I also fill in the eyebrows with a pencil or an eyeshadow. I prefer pencils over an eyeshadow, because for me pencils are easier to use. Here are the eyebrow products that I use (more or less) often.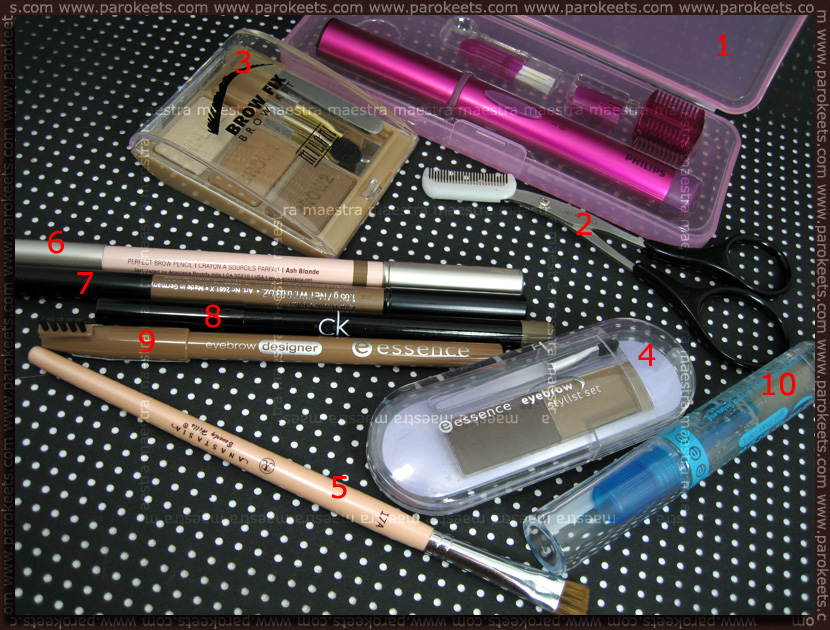 Products in the photo above:
Philips (eyebrow) trimmer: I use it to trim and shave my eyebrows. Mainly I shave what's above the shape.
Japonesque scissors: With scissors I finish what the trimmer didn't reach and shorten the hair where needed.
Milani – Brow Fix in 02 Medium: A very practical when you're traveling. There are two different shadows for eyebrows included, a highlighter, brush, sponge applicator and tiny tweezers. The shadows can be also used as eyeshadows. I thought the lighter shade would be perfect for me, but it's a bit too yellow.
Essence Stylist Set comes with two shadows, three stencils and a brush. One of the stencils fits me, but I rarely use it. I like that the shadows are ashy toned and not too yellow. I use the lighter shade often. I don't like the packaging.
Anastasia Beverly Hills 17A brush is a nice brush. I like that it's stiff but the bristles are not harsh. Though I'd prefer if it wouldn't be so wide.
Anastasia Beverly Hills brow pencil in Ash Blonde: Love this pencil. It's very hard and I love the light ashy color.
Make Up Factory – Eyebrow Styler 6: Another favourite of mine. It's darker and a bit more yellow toned, but still natural looking. This one is the softest of all brow pencils that I have.
CK – eyebrow pencil in Blonde: Nice pencil but a bit too grey.
Essence – Eyebrow Designer in 03 Light Brown: Nice color but I really have no idea why did they put shimmer in it?!
Essence – Lash & Brow gel mascara: I use it to keep my eyebrows in place. It not like an hair gel, but it still does the job.
I forgot to include my tweezers in the photo above.
This is how the trimmer looks like.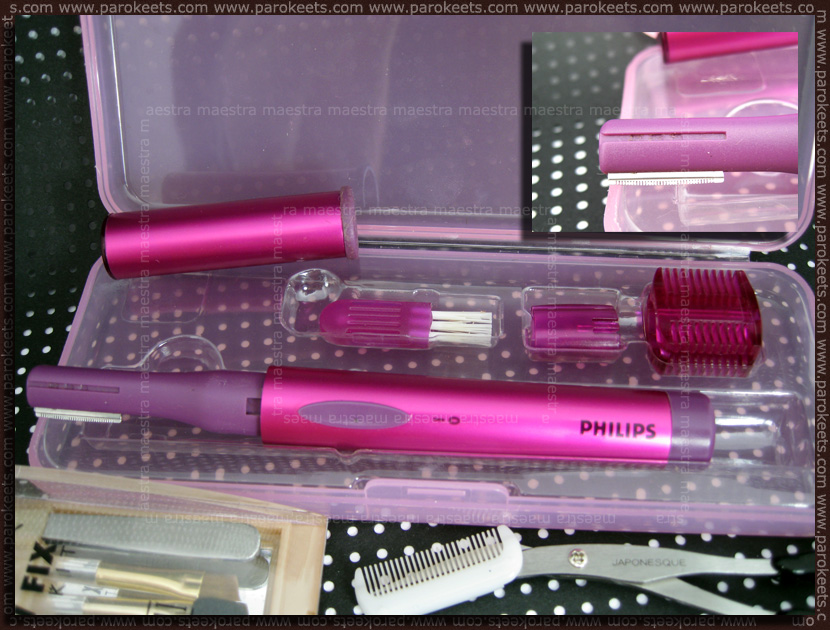 Swatches of the products mentioned above.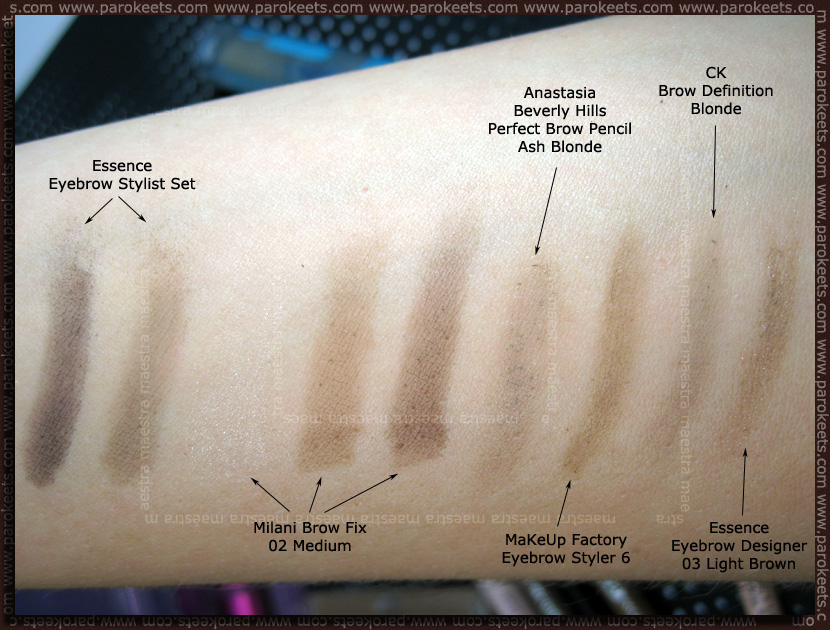 Eyebrow pencils mentioned above.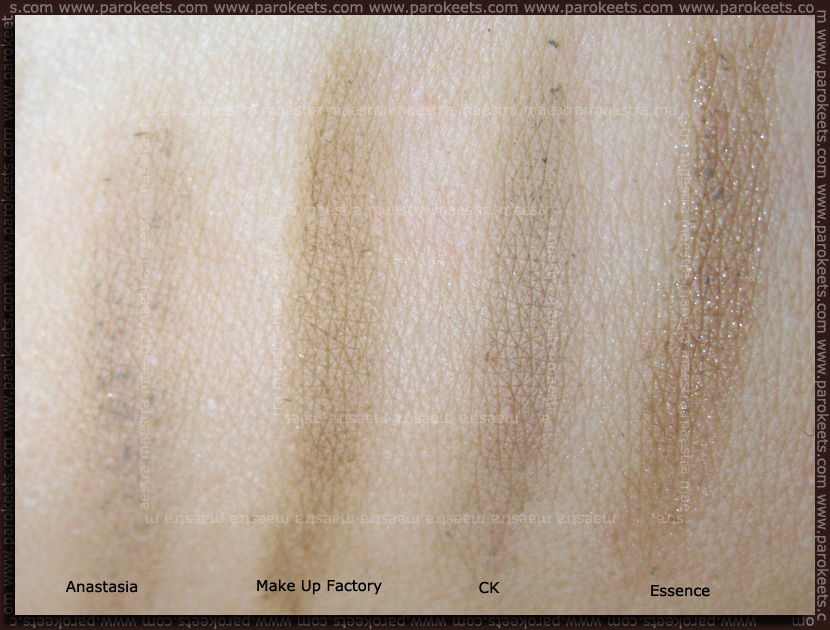 Milani Brow Fix in 02 Medium.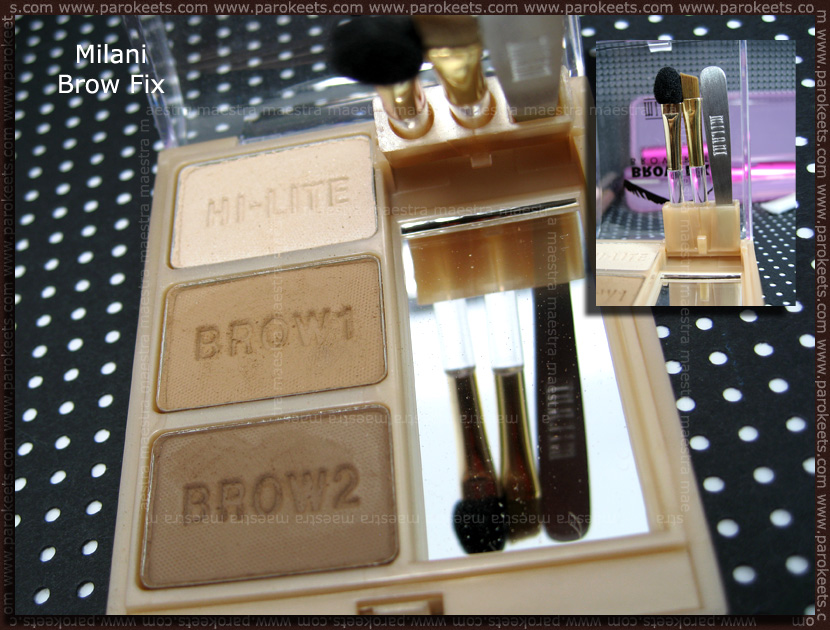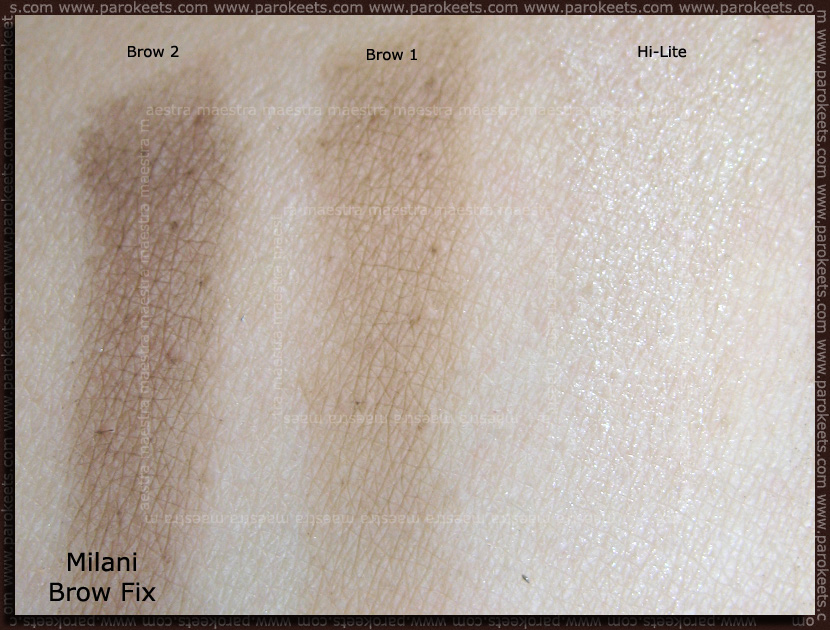 Essence Eyebrow Stylist Set.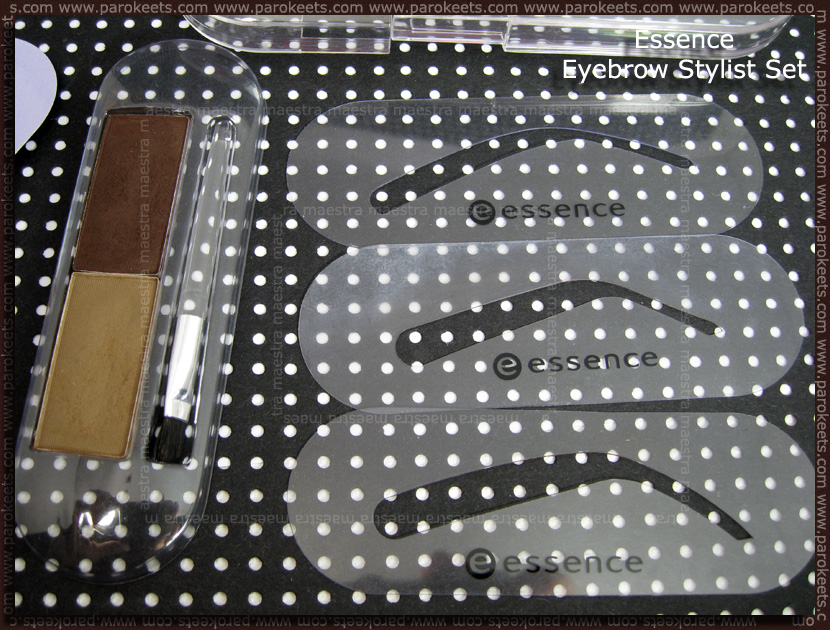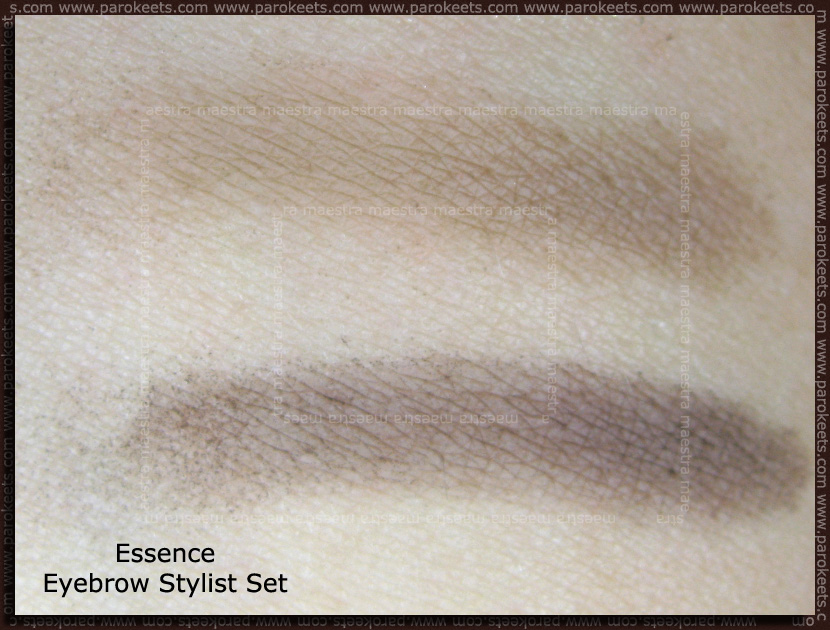 To somehow get the idea how wide the brush is.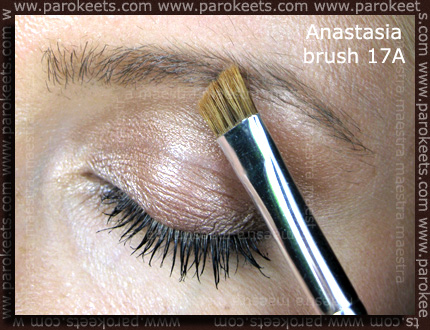 Now I'm curious what are your holy grail products when it comes to eyebrows?