I used to be a HUGE mineral eyeshadows fan. After a few years of using only mineral eyeshadows I got bored of them and started again using pressed eyeshadows. After swatching and playing with the Mineralissima mineral eyeshadows I remembered how much I loved playing with colorful powders. Not much to say, just I love them! But there's a lot to show.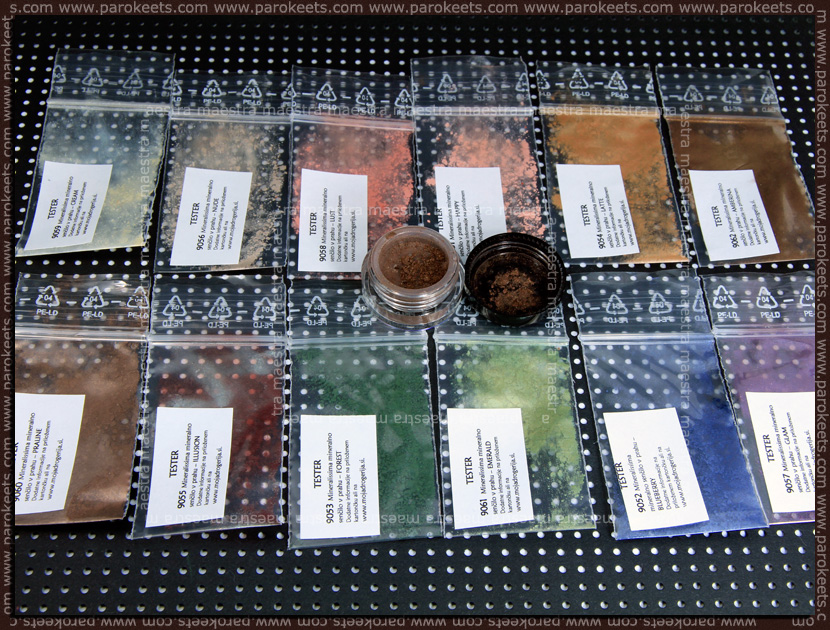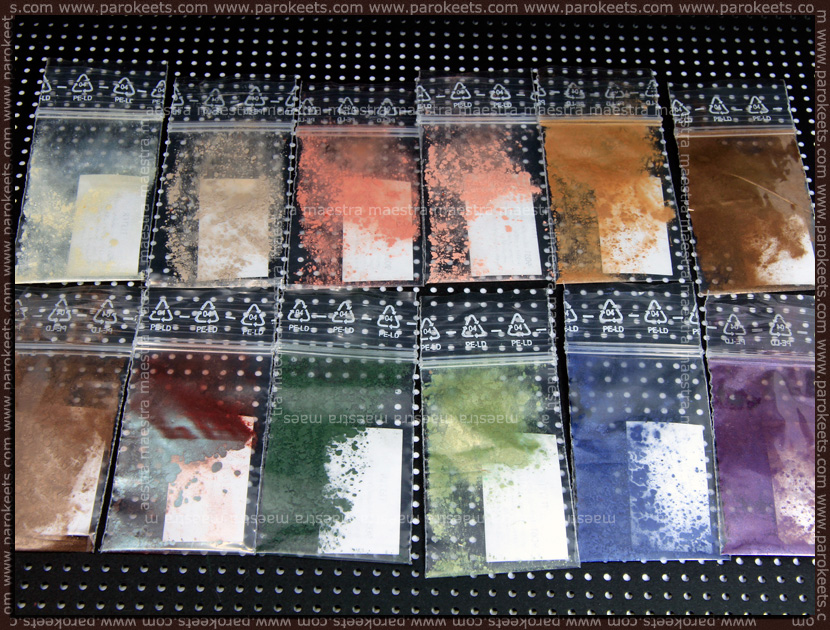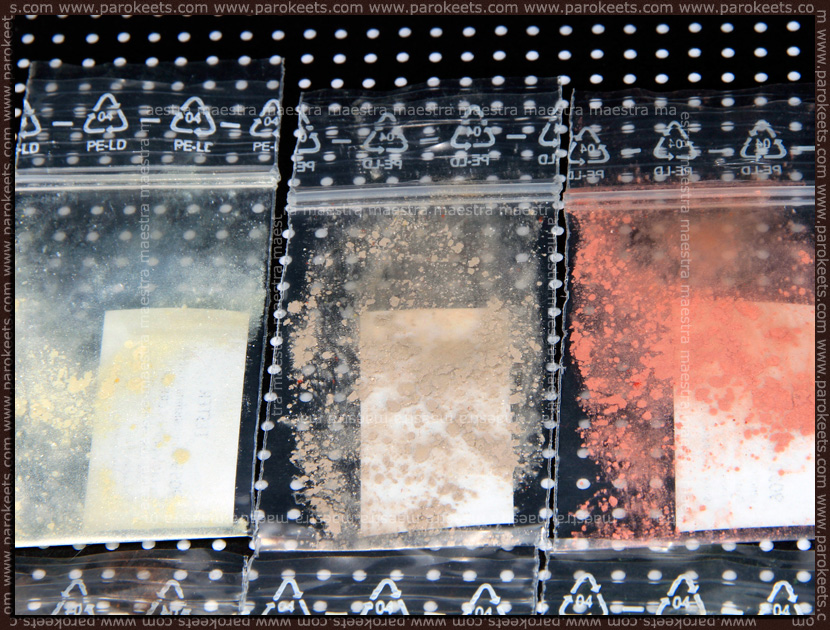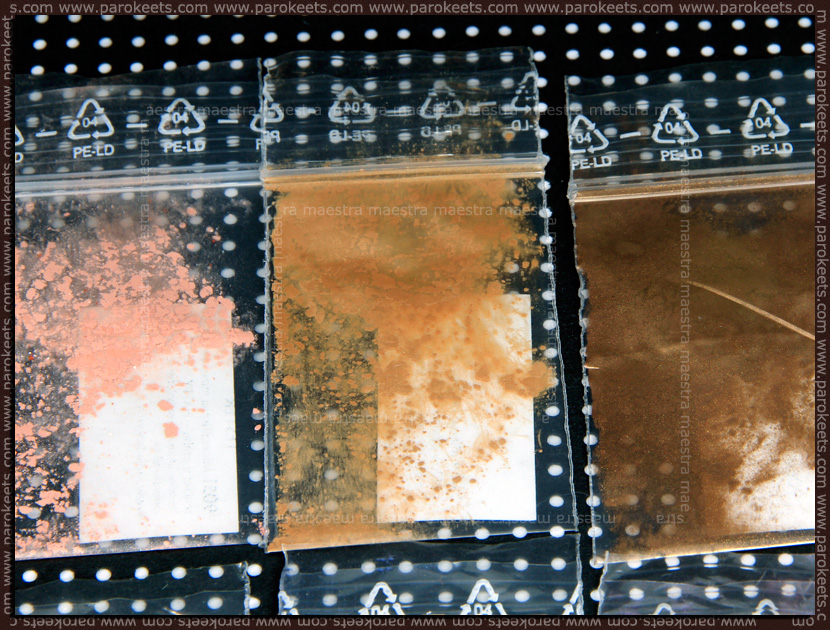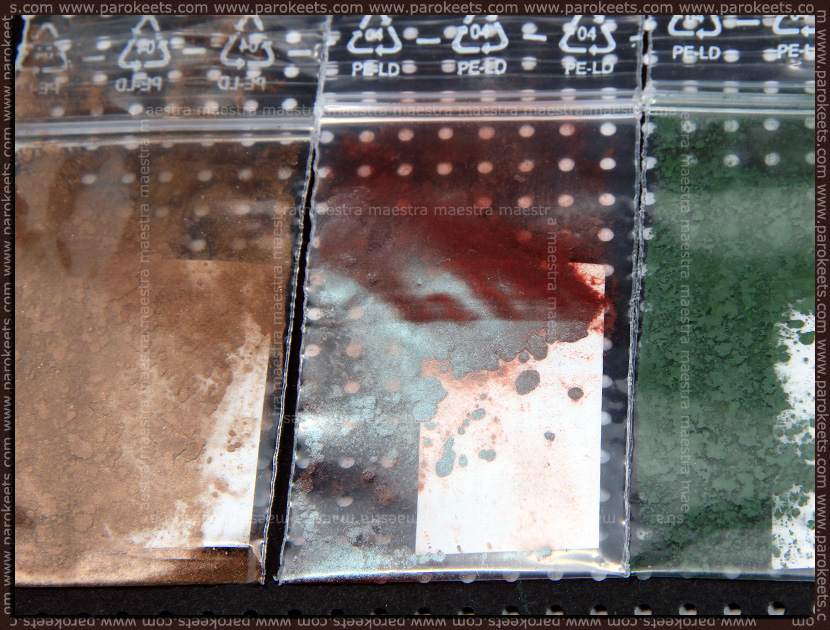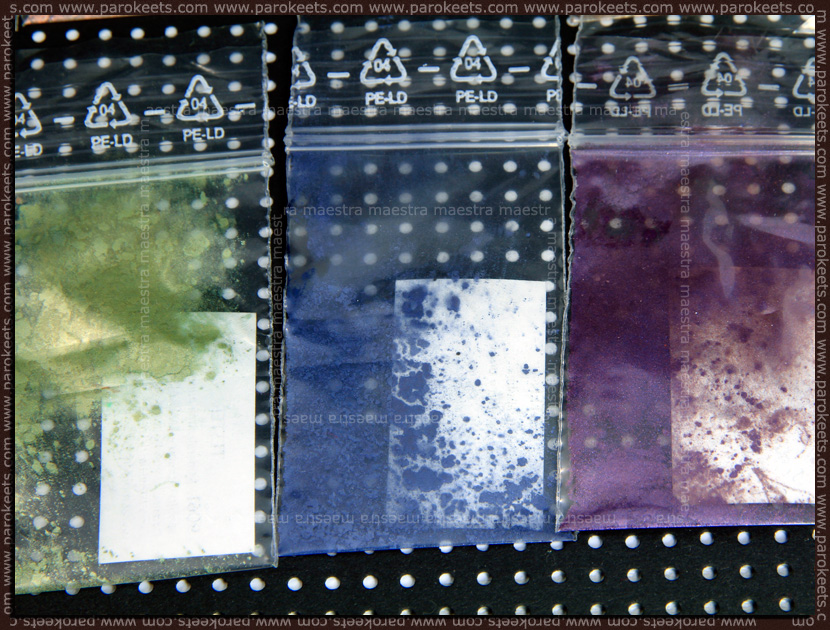 Swatches over NYX eyeshadow base…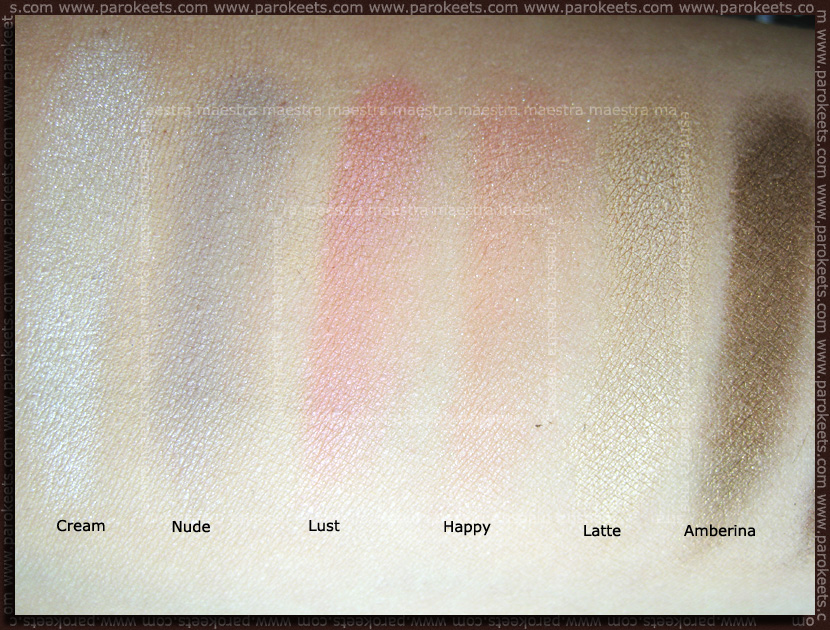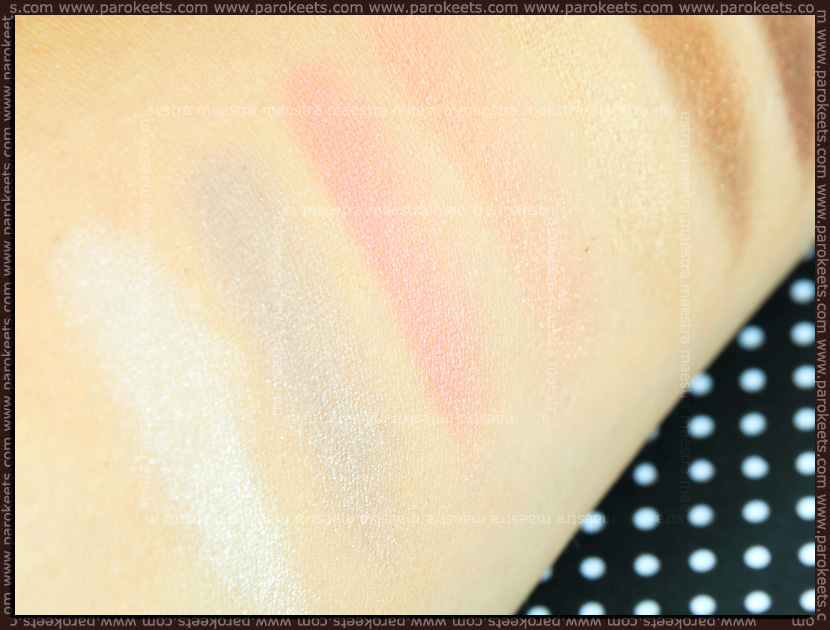 Cream – "A full-fat creamy coloured eyeshadow."
Nice highlighter shade.
Nude – "A neutral, very light shimmery beige eyeshadow."
It looks grey on me.
Lust – "A metallic pink eyeshadow with blue accents."
I loved this one! One of my favourites. I bet it would look awesome as a blush. Unfortunately there wasn't enough in the zip lock bag to try it as blush as well.
Happy – "A light pink shimmer eyeshadow."
Latte – "A beautiful golden beige shimmer eyeshadow."
It reminds me of Sweetscents' Oriental Beige eyeshadow. It has the same finish.
Amberina – "A metallic deep amber eyeshadow."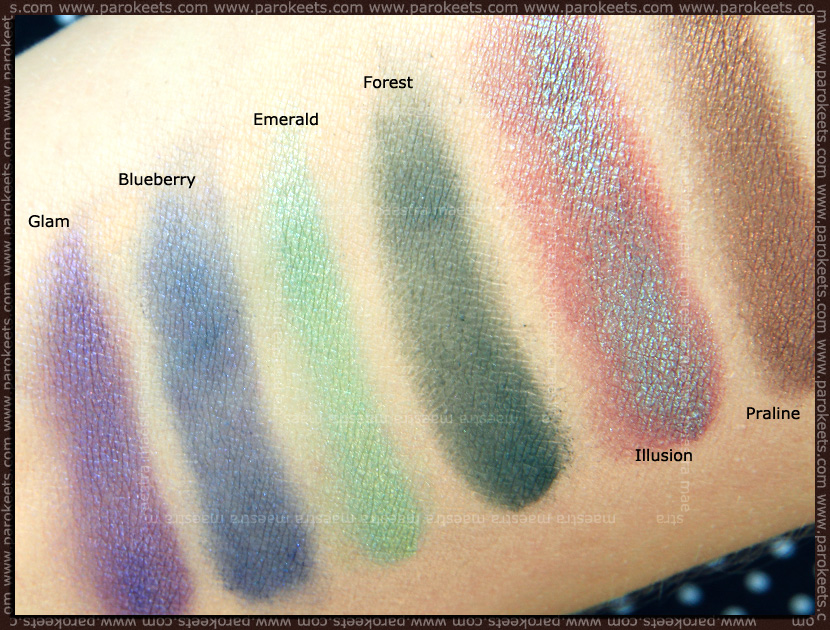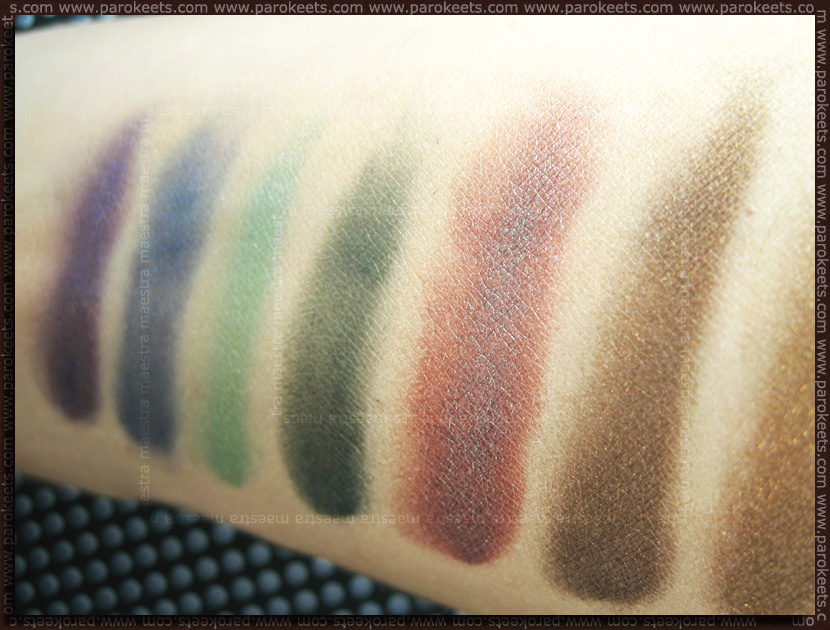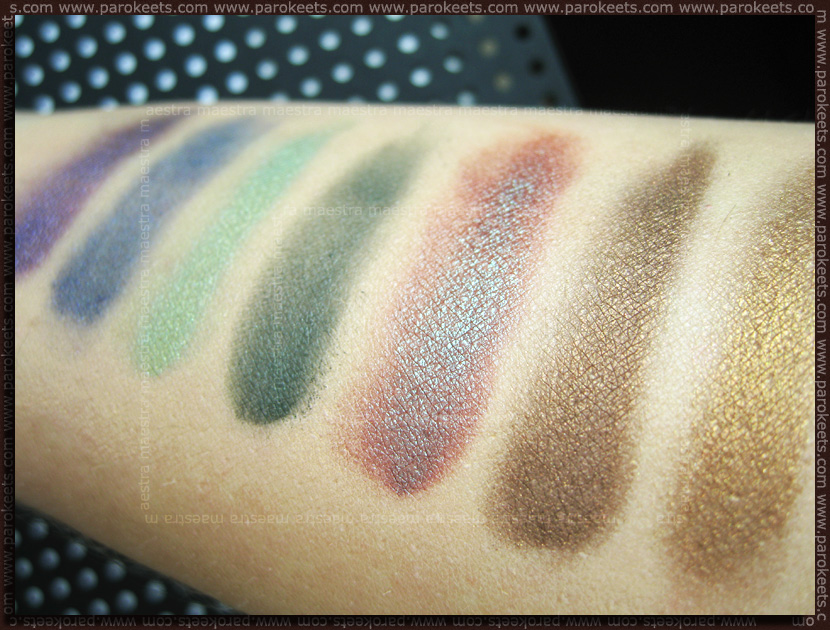 Glam – "A rockstar-purple metallic eyeshadow."
Blueberry – "A deep blue eyeshadow with strong natural pigment."
Forest – "A forest green, matte eyeshadow to use as an eyeliner or an eyeshadow."
The only matte from the bunch. Nice color, but a bit hard to blend.
Emerald – "A shimmery green eyeshadow with golden undertones."
Illusion – "An eyeshadow with a complex mix of colours. Reddish brown base with green and blue undertones."
My favourite of the bunch! An amazing duochrome. Love it!
Praline – "A rich chocolate brown eyeshadow."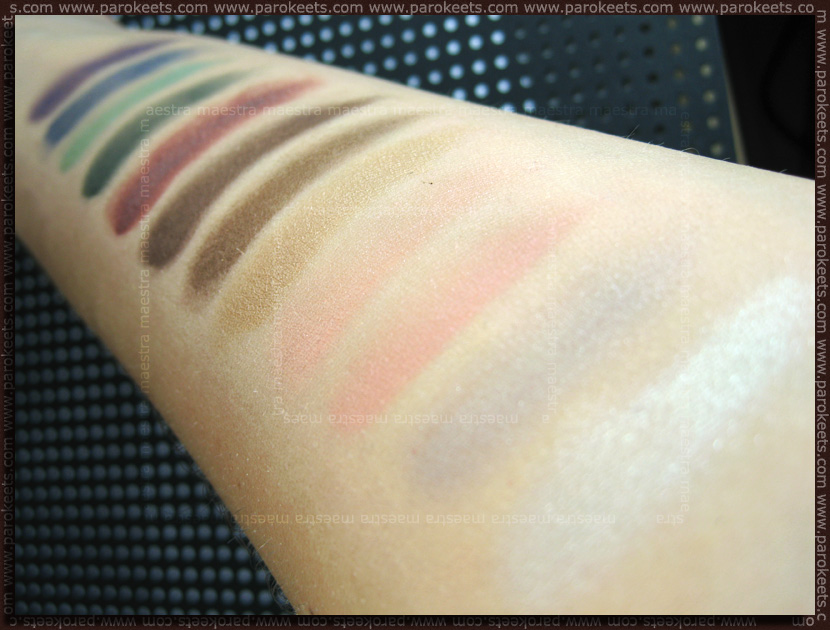 More Illusion awesomeness. The color shifts between red and green.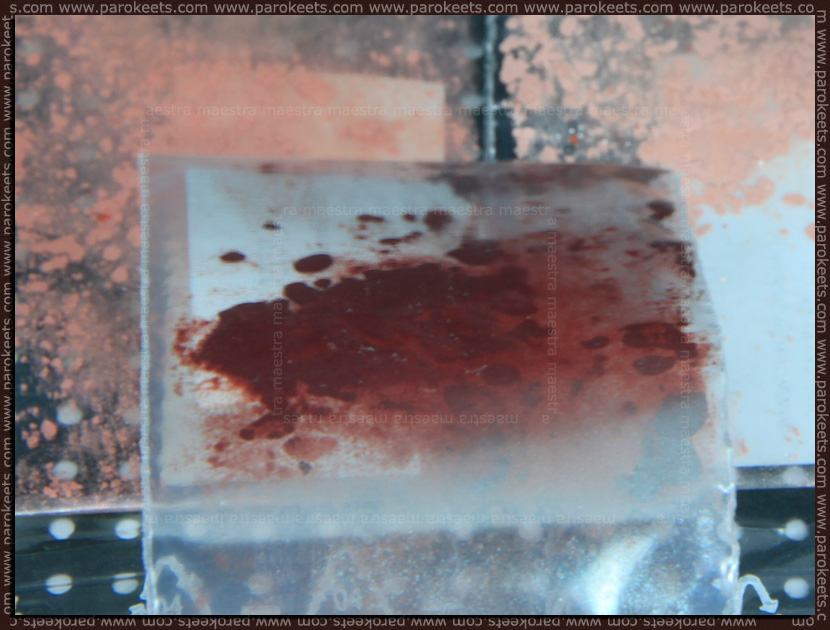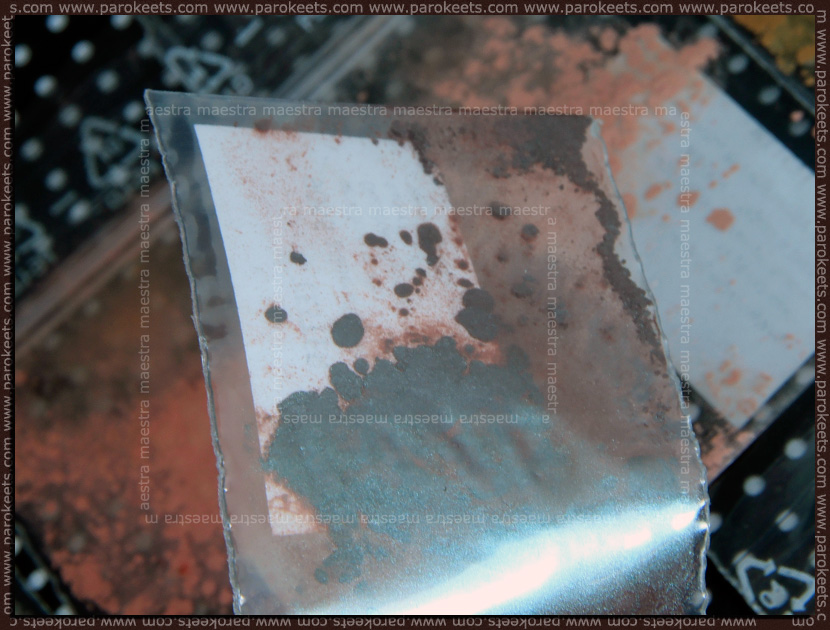 Two make-ups using the Mineralissima eyeshadows.
Left side: Emerald, Forest, Illusion, Latte.
Right side: Cream, Nude, Praline.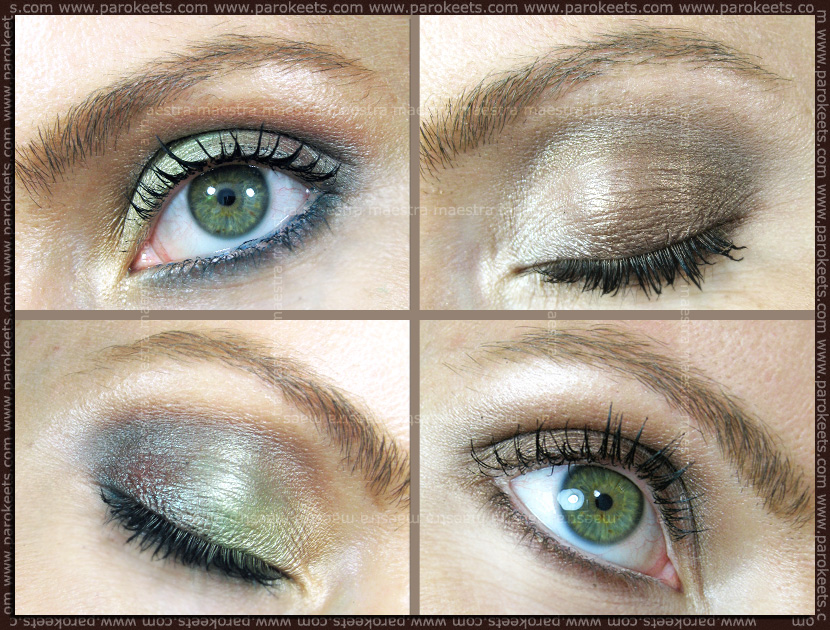 To sum it up:
These are great mineral eyeshadows. My favourite shades from the bunch are Illussion and Happy. Forest is a bit hard to blend, but a nice color. You can use them wet or/and dry.
Please let me know in the comments, which is your favourite shade?
*Testers and one ful sized eyeshadow were sent to me for review purposes.