Catrice After Eight is one of the pretties new shades from their fall assortment change. I simply love this very dark green shade with tiny green and blue shimmer.
Application was nothing out of the ordinary – 2 unproblematic coats + top coat and gorgeous mani was done.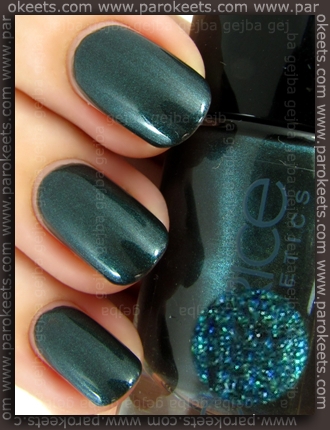 No the kind of nail polish that I would normally stamp over, but with all those beauties waiting in line I just had to do it.
I chose the one that wouldn't stand out that much (me and my subtle konadicures :D ) – Kiko Verdone Chiaro (no. 346). Image is from XL B plate. Not one of my most accurate stampings but I was pretty much off that whole day.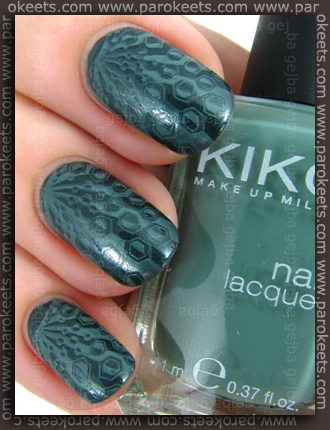 What do you think? Too subtle?