Alessandro fall/winter limited editions are probably among my favorite Alessandro collections. This month they're coming out with Glam Session LE – 10 mysterious and elegant shades.
I made swatches of these 4 shades: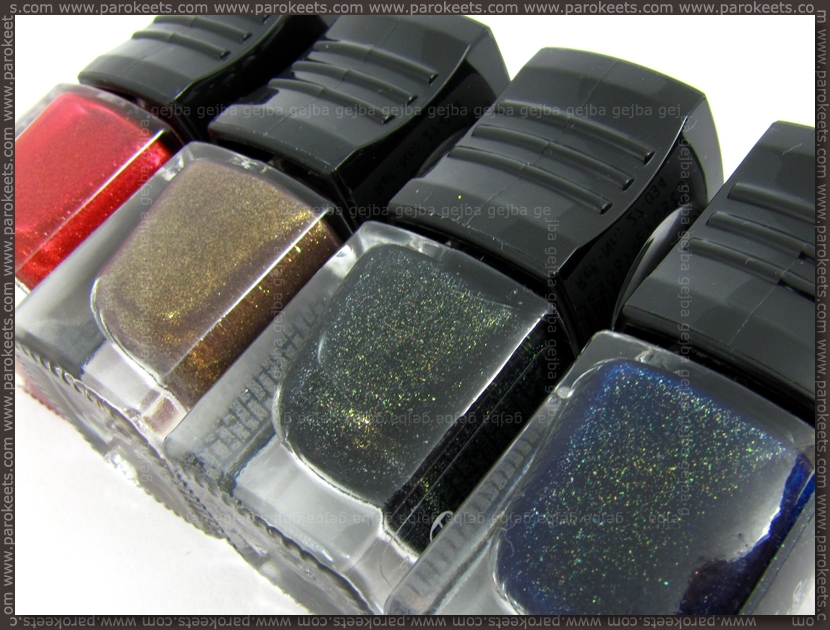 Alessandro Black Velvet is blackened shade with lots of green and some copper shimmer. Application was non problematic with all the Glam Session nail polishes and all were applied in 2 coats + top coat.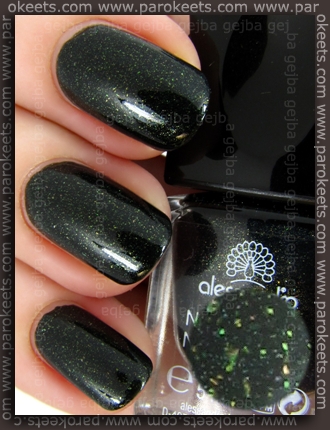 Another blackened shade that I bought is Precious Treasure. Base is deep blue with lots of green and blueish shimmer.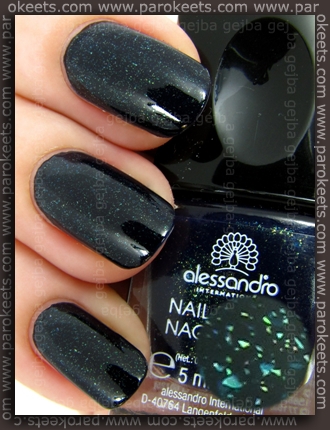 What I liked with both shades is that you can see that one is dark green and other deep blue. And it doesn't' hurt that both polishes are loaded with very pretty flakie like shimmer/glitter.
Alessandro Marvelicious Dream shade is hard to describe. Old gold or bronz and green mix? It looks few shades darker in shade and less yellowish.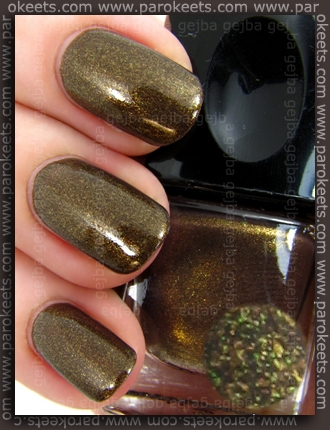 Red Rebel is very pretty almost metallic like red, but was hard to photograph … it looks too flat on the photos.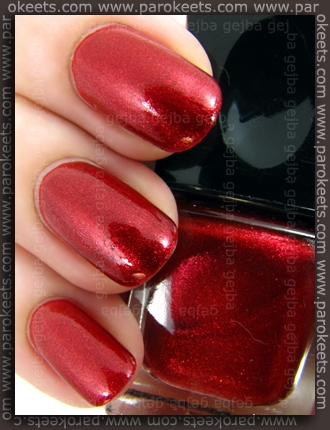 There are 6 more shades in this LE and I'm lemming for 3 more: Love Affair, Glamorous Pink and Russian Roulette.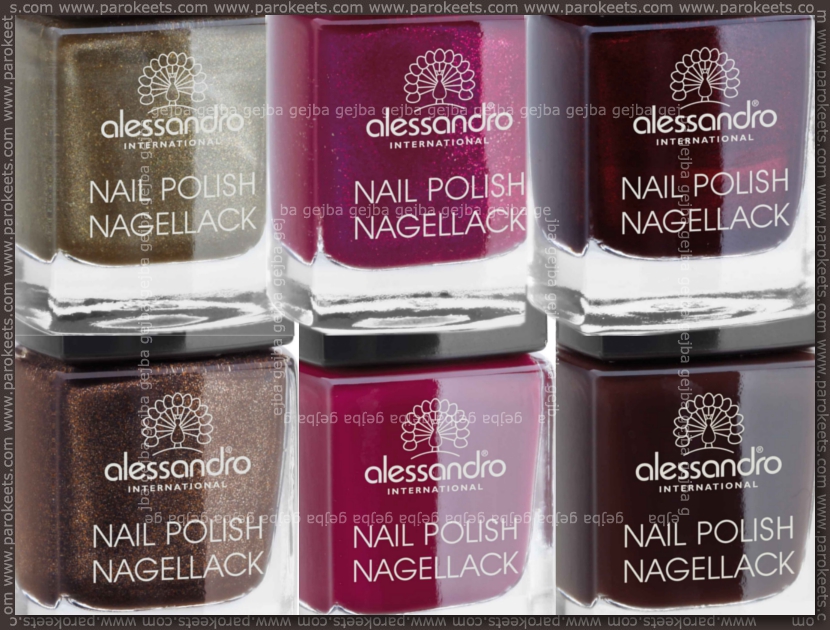 Price: 4,95 EUR (6.8 USD) for 5ml (0,18 fl.oz.).
Am I too greedy for hoping there is at least one more limited edition for this winter?
*Marvelicious Dream and Rebel Red were sent to me for review purposes.