I've been asked many times to do a post or several posts on make up brushes. I've had difficulties deciding how to do these posts, because there's so many different brushes out there and I also have a lot of different brushes myself. So I couldn't decide whether to write a "my favourite brushes" post or just a basic post about brushes (how to use them etc.) or separate post for face brushes and for eye brushes … I decided that for now I'll just review some of the brushes that I have and then I'll see where will that lead me. Does that sound good for you?
I decided to start with the Essence brushes, because they are easy to find here in Slovenia and they are cheap.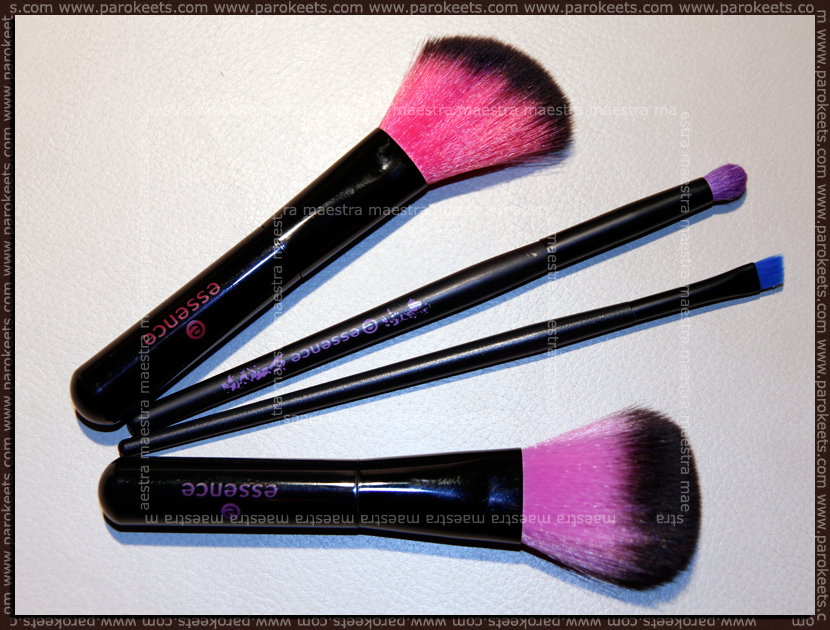 First I'd like to say that all Essence brushes are of quite good quality. All brushes are very soft and they don't loose hair, which is very good (starting point). The handle on the eyeliner brush feels very cheap, but for the price it's OK. BUT I still don't think all of the brushes are worth buying. Read on please.
Let's start with my least favourite brush, which is blush brush. For my taste this brush is too big for a blush brush and the bristles too long or just not dense enough. When you apply brush the bristles spread out too much and you can't control where you put the blush. For me this brush is useless and I don't like it at all. For me it was a complete waste of money. MAC 168 brush is just for reference.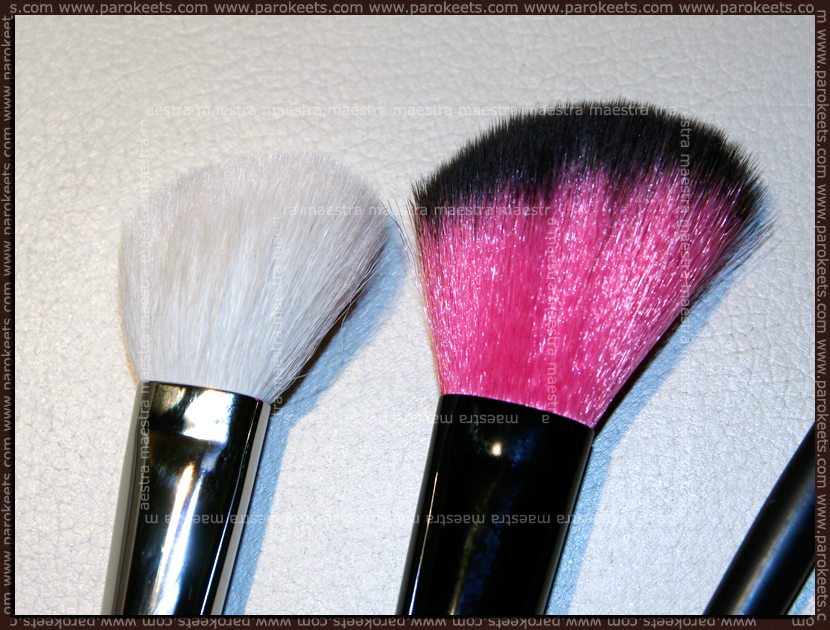 Next is the powder brush, which is better than the blush brush. I really don't know what to say about this brush. It's a good brush but I don't use it or even like it. I'm not saying it's not worth the money, but I still don't use it. I don't know why … I guess I don't like the bristles and the bristles are not dense enough. It's an OK brush (if you don't have a better powder brush :D ) if you ask me. MAC 116 brush is just for reference.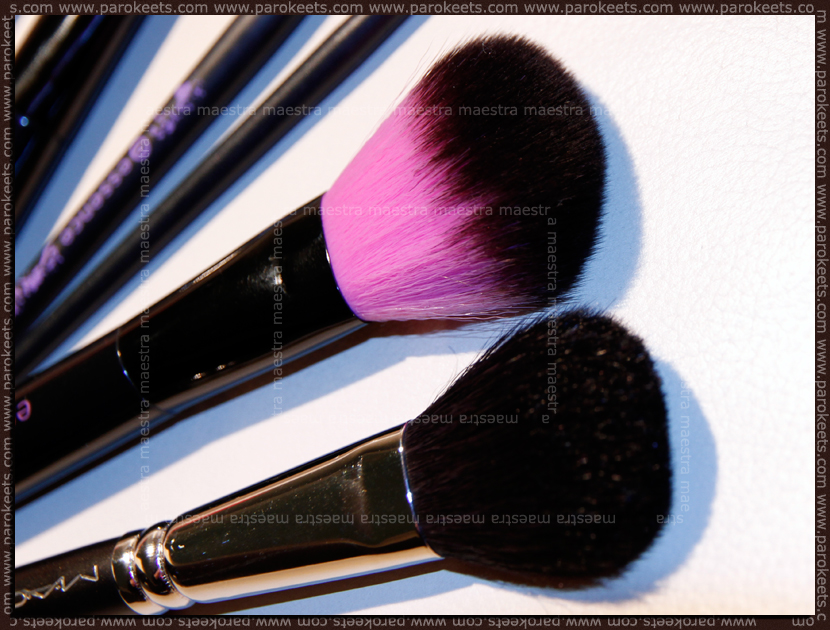 The handles are a lot shorter than the handles on MAC's brushes.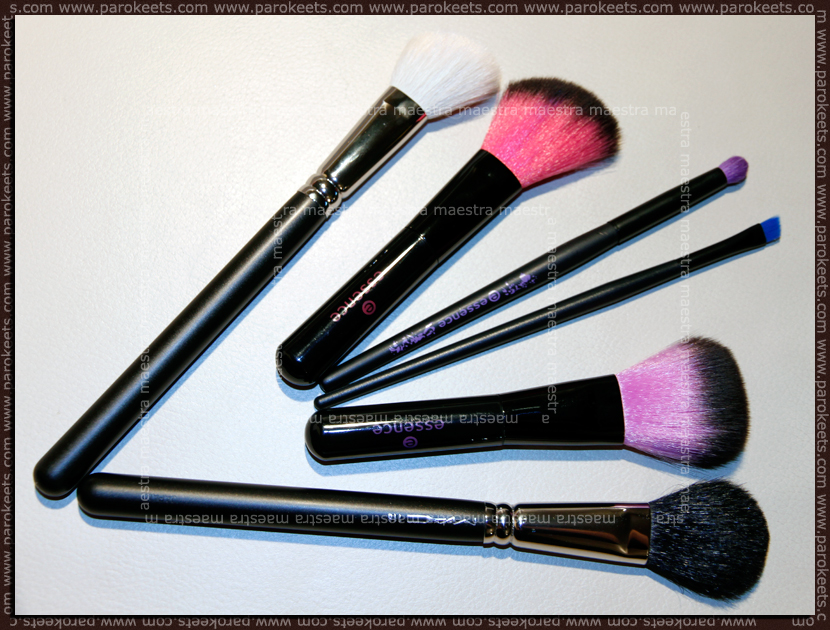 Moving on to my favourite Essence brushes.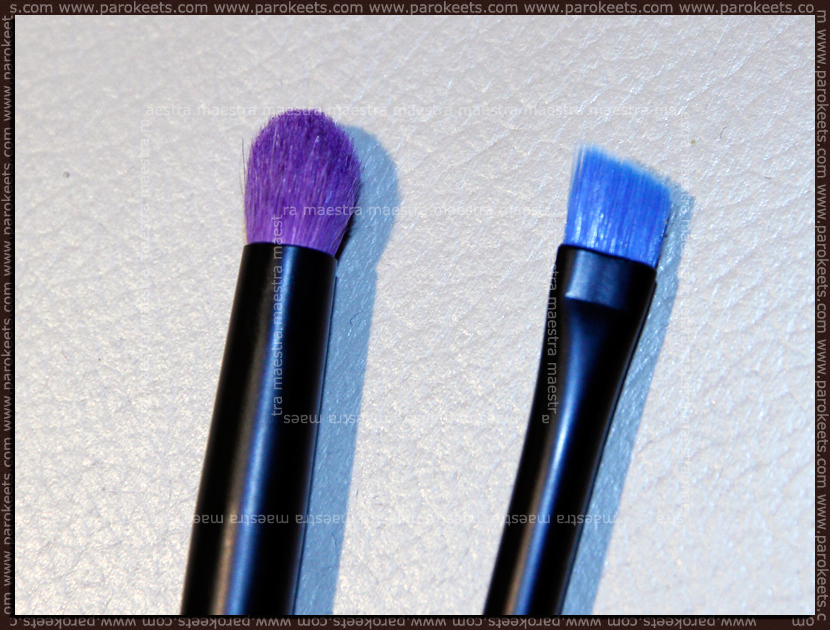 First the eyeliner brush, which is very good. The bristles are not harsh or rough. You can create a very thin and precise line using this brush. I like it a lot. The only thing I don't like about this brush is the handle. It's made of plastic and it feels like you could break it. It's bendable. But I've been using this brush for a few months now and I didn't break it until now, so I guess it's not as fragile as it feels. :D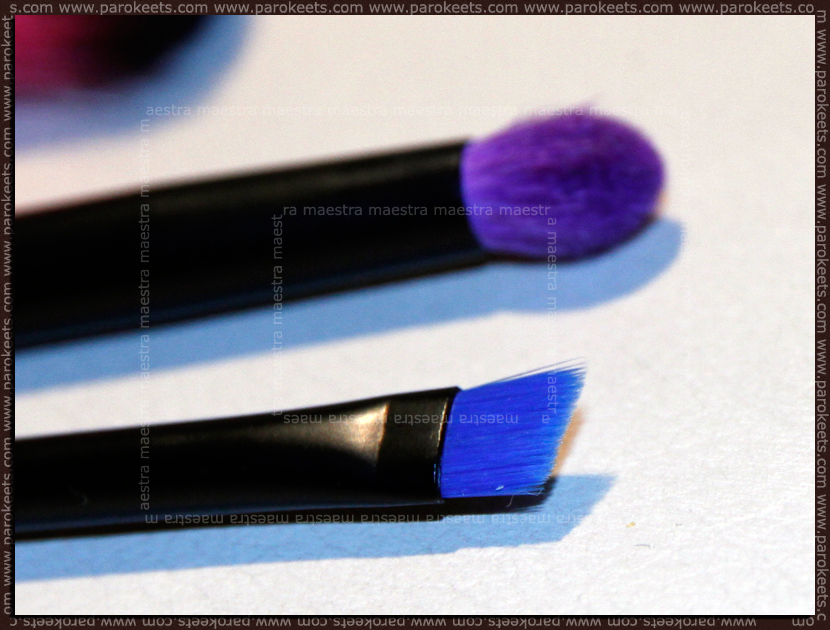 And my favourite brush of the bunch is the smokey eyes brush. It lacks density to be a perfect smokey eyes brush, but it's still very good. I like to use it for blending, because it's fluffy. I've read that it's also great for applying concealer under the eyes. So a true multitasker. If I had to recommend only one Essence brush this would be it.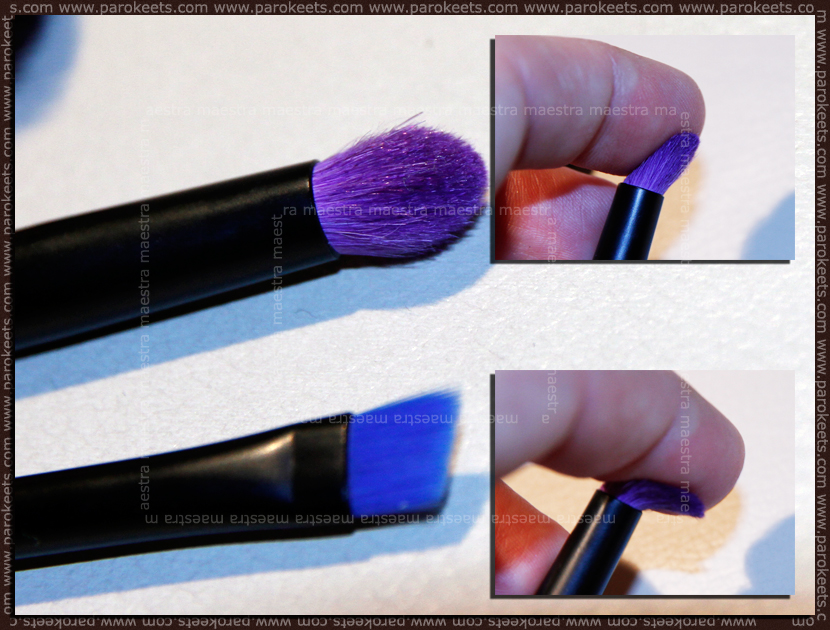 To sum it up.
In my opinion, these are quite good quality brushes (esspecially for the money), but not all have the greatest shape or the bristles aren't the best. Some of them are not dense enough. The price is low, so most of them are really good value for money, but I would NOT RECOMMEND buying the blush brush and would HIGHLY RECOMMEND the smokey eyes brush.
I hope my review was helpful to some of you.
Have you ever tried the Essence brushes? Which ones do you have? What are your thoughts on them?