I spotted some new brushes at our local DM (Drogerie Markt; drugstore). Brushes are by Max Factor. They are sold individually and each brush comes in a box. It first I wasn't interested, because none of the brushes seemed interesting to me. Either they looked rough or the shape wasn't interesting to me. But second time I checked them out, I found one that had potential and I bought it. It's an eye shadow brush.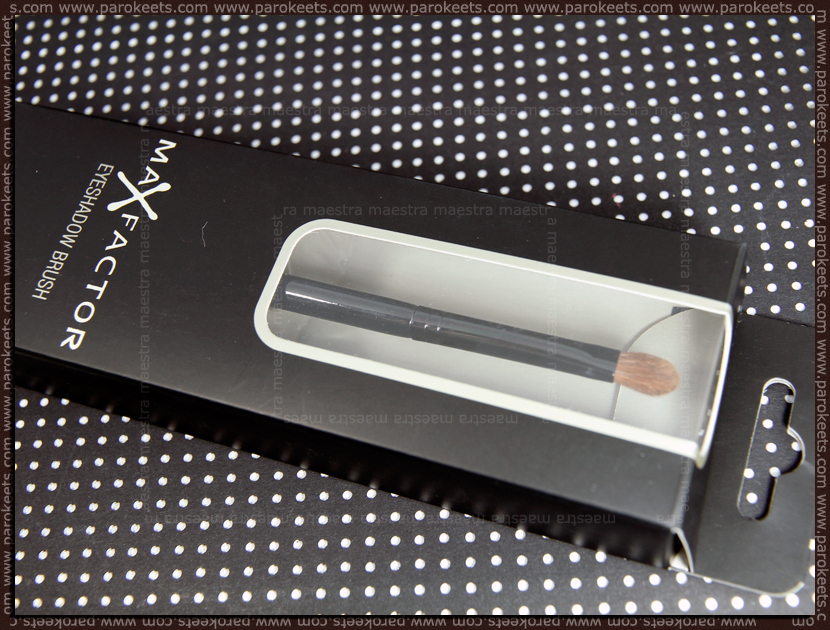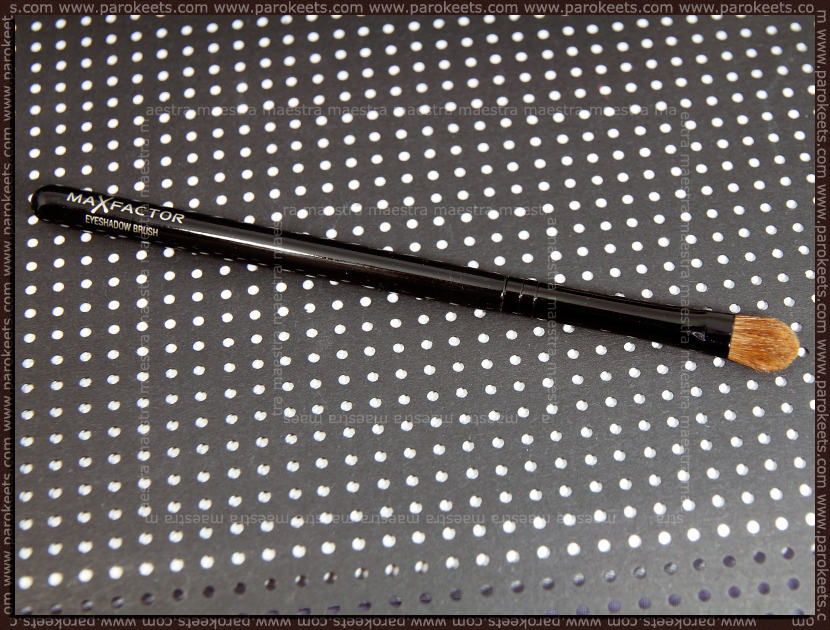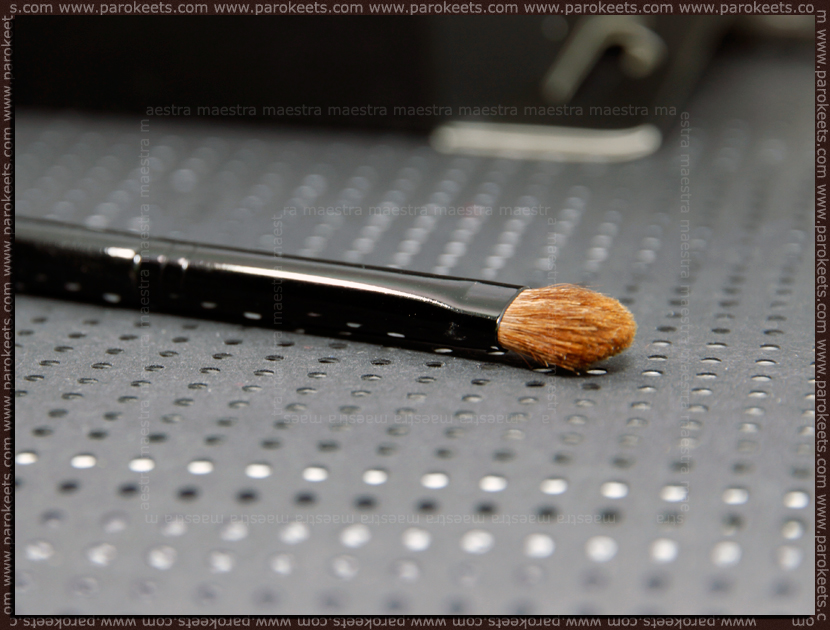 I was afraid the bristles are going to be rough but they are not. The brush is dense, a tiny bit fluffy and flat at the same time. Just the shape I like my eye shadow brushes to be. It's also not very big, which I think is a good thing. It's a very good brush for a decent price (around 5,5€).
Have you tried any of the Max Factor brushes yet? What are your thoughts on them?