Just a quick swatch of Catrice Captain Sparrow's Boat for our reader. I could have sworn that this polish leans more to the greenish side, but I guess artificial lights make it look more gray.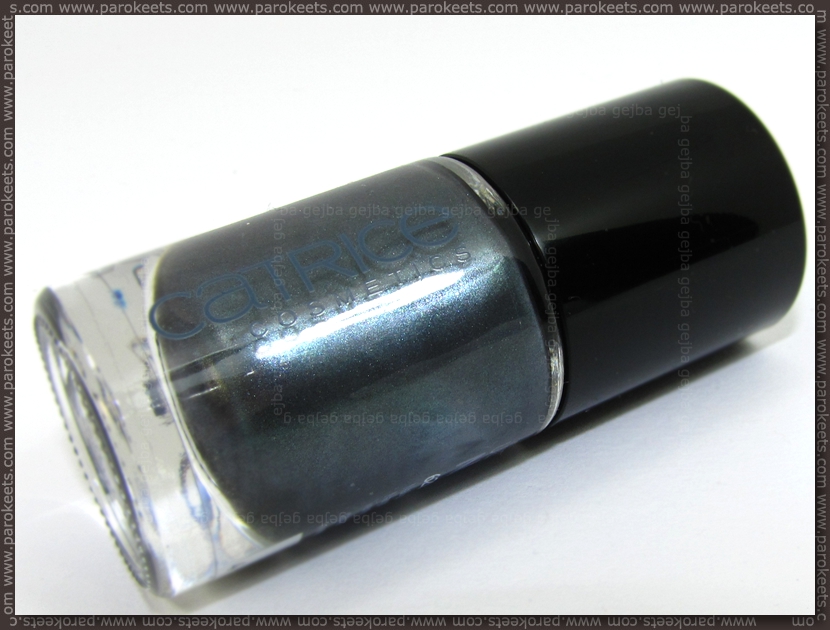 Formula is a little bit streaky, but brush strokes are not that visible. Shimmer is lovely, but you have to look really close at the manicure to see it in all its beauty.
I used 2 coats, no top coat.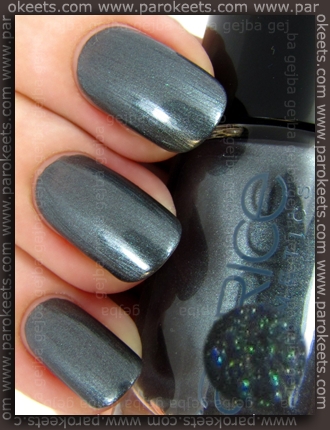 I like it, but it will look even better with some kind of konadicure over it.