Remember the China Claze Metro collection I got in swap from Jen?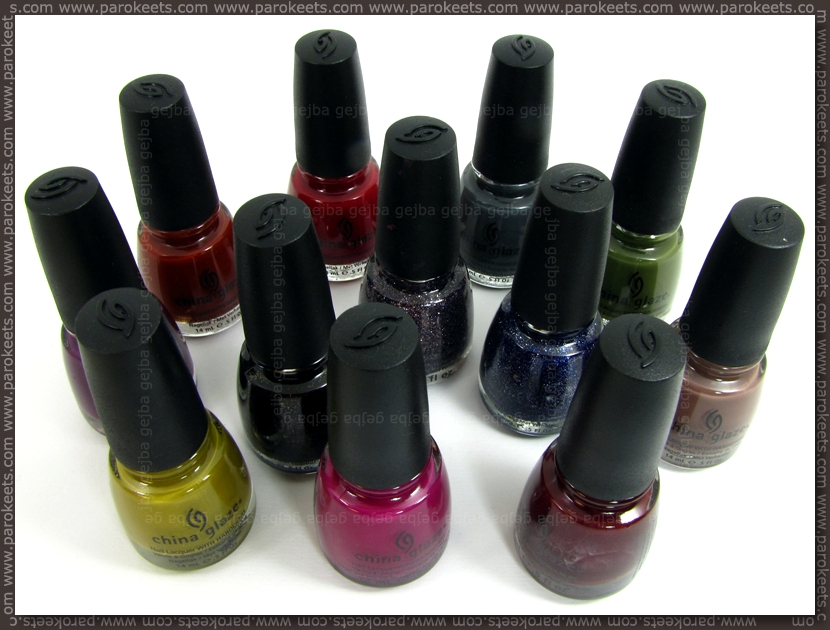 I never really had time to swatch these polishes (even though I wore quite a few of them ), but I did make a video of nail wheel swatches.
The only one you saw in action is my favorite nail polish from this collection – China Glaze Midtown Magic that I wore in my Germany haul video.
Interestingly enough I find all the "special" shades in China Glaze Metro collection more to my taste that red shades that I normally adore. I guess I'm in a funky mood.
All in all this was probably my favorite fall collection from "larger" companies. Very good mix of fall/winter shades and I'm pretty sure all of us can find something interesting in Metro collection.
Anybody else got the yellowish shades from China Claze Metro LE?