I wanted to give you something special as Christmas gift this year. And there is one thing that you asked me time and time again … to show you my nail polish collection.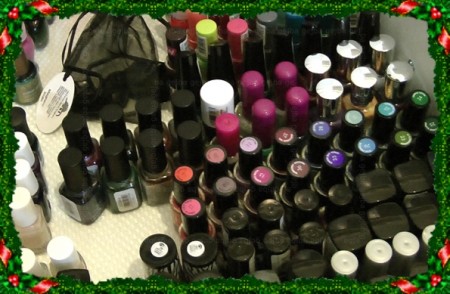 I wasn't enthusiastic about photographing everything and then writing mile long post (and then translating it), so I decided to make video. Now I'm not so sure that was good choice … just wait until I start speaking and you'll know why. :D I really can't stand to listen to myself speak English … is that even English language? 
And forget about managing camera while trying to speak in foreign language … I'll definitively do a voice-over next time I get a bright idea to speak in one of my videos.
Fell free to laugh or mute the video.
I wish all of you cozy Christmas surrounded by loved ones. And if that is not possible then lots of comfort food and snuggling in front of Christmas movie matinée.