I needed a "pick me up" manicure couple of weeks ago. I discussed what to put on with my Facebook friends and got tons of great suggestions, but I either didn't have that shade in my collection (see – it's still too small ) or I wasn't feeling the color. But I felt good chatting about it so thank you girls for all your suggestions.
In the end I went to my "untrieds" rack and picket two colors – p2 Patchouli and Ruby Kisses Baby Blue. I was in a mood for green and something sparkly over it.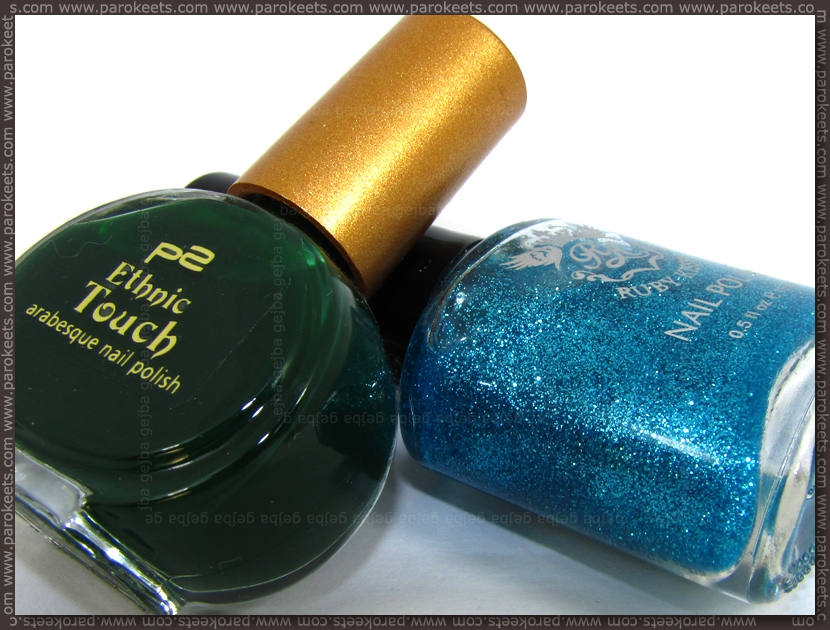 I was going to show you only final result, but Vesna wished for "unspoiled" Patchouli, so this swatch is for her. :D One creme green beauty coming up.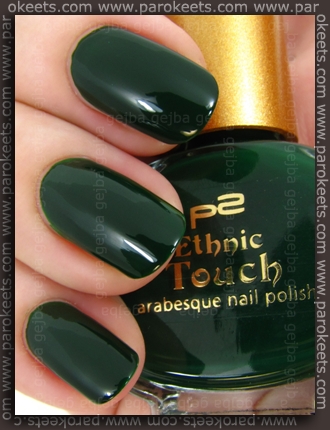 And the combo with Ruby Kisses Baby Blue – tealish glitter in clear base. I used only one coat.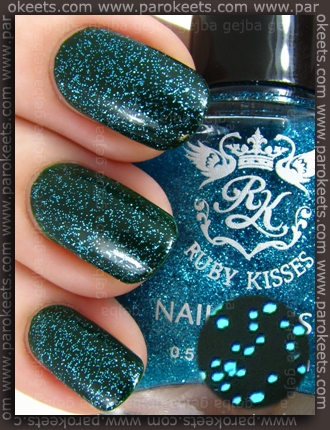 Patchouli is really lovely shade, but it managed to stain my nails.
Which version do you prefer – first or second?