Avon is probably the only catalog sales network that I order from time to time. I do like their products, but the ordering process tends to be little bit too time consuming for me. I know, I know … I'm terribly impatient. A while ago Avon representative from Avon Štajerska asked us if we would be willing to review few of Avon products. Maestra and I went through their catalog, saw some of the things that looked interesting and accepted the challenge.
If you already browsed through the newest catalog, you probably spotted 5 new Avon Nailwear Pro nail polishes.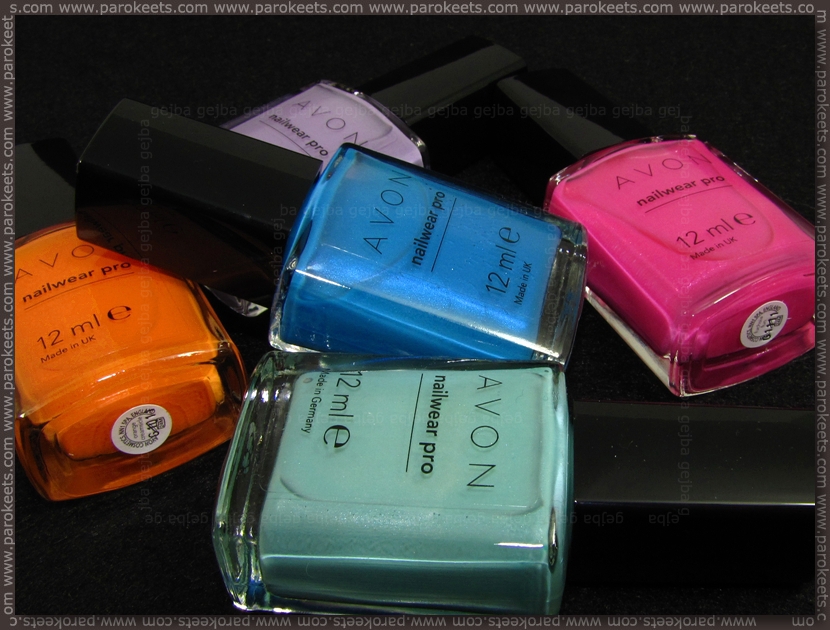 Avon Blue Escape is one of those gorgeous blue shades that slightly lean on the turquoise side but are still blue. And to spice it up, they added lots of blue shimmer to the mix. The downside of this shade is that it's sheer – I needed 3 layers to cover-up VNL.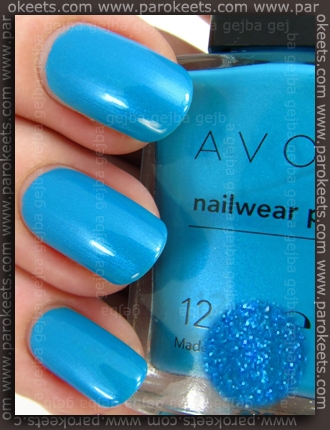 Avon Aqua Fantasy was also to my liking. Little bit richer in color than typical pastel shade with pearl-like shimmer wasn't piece of cake to apply, but to be honest I never expect easy application when I get or buy this kind of a shade. To be fair, application did not suck, but was a little bit more difficult than with non-pastel shades. Color is a little more green IRL. 2 coats + top coat.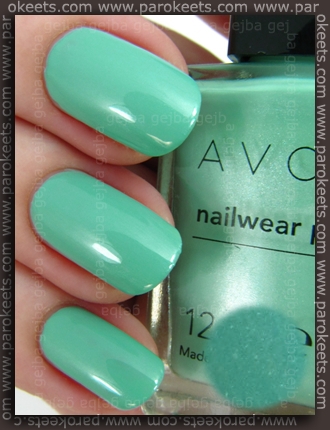 Avon Loving Lavender is kind of muted lavender with hint of warm undertone. It needs 2 coats for full opacity, application was OK, but I did have to shake it before use.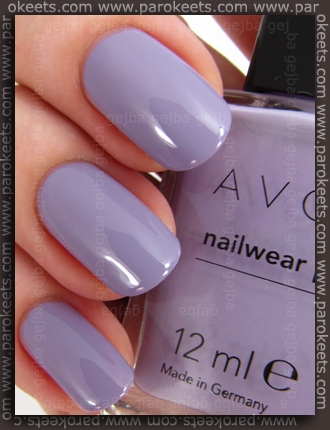 Avon Fuchsia Fun is one of those hot Barbie pink shades that a lot of people love … and I religiously avoid. :D Pink base is loaded with bluish-purple and pinkish shimmer. Formula is similar to the Blue Escape one, so I needed 3 layers to cover up visible nail line. Application was non problematic.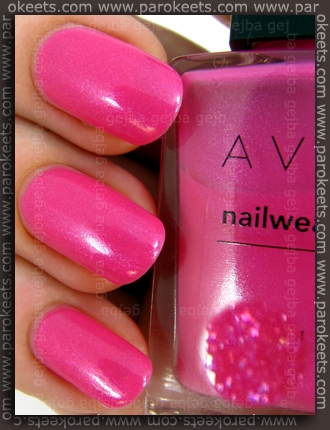 Avon Orange Creamsicle is pretty nice orange shade. It's on the lighter side (darker on the nails than in bottle), but little bit muted. Formula is very similar to Loving Lavender one. 2 coats + top coat.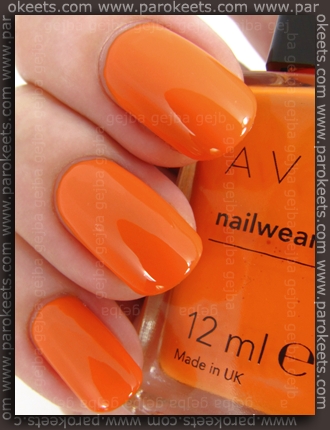 I didn't have time to test staying power of new Avon polishes, so I'll have to get back on you about that. I liked their drying time and brush though.
Price: 3,5 EUR for 12ml.
Video review:
Which of the five new Avon shades is your darling?
*Products were sent to me for review.