I still didn't see new Deborah Pret-a-Porter minis in our stores, but hopefully they'll be soon available as I can't wait to try new shades. In the mean time I have for you swatches of two shades that are not something you usually see on my nails.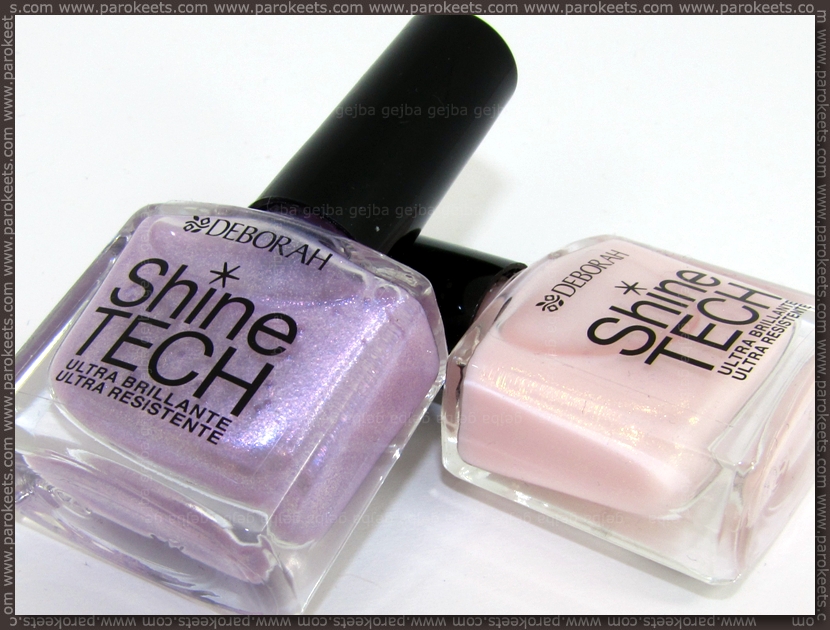 Deborah Shine Tech nail polish no. 45 is light pink shade with mainly gold tiny flakies. I hope pink lovers out there don't start throwing eggs at me, but this gorgeous glitter is totally wasted in such a pale pink base. Pale pink nail polish application is never easy (at least I never had honor to meet such a shade). But 2 coats don't look bad at all. The main problem are my yellow stained nails, so I would need to first use something to counteract that problem … or at least do french mani first. I opted not to for this swatch, just so you could see why I don't wear colors like this on their own. :D 2 coats on ring-finger, 3 on other two.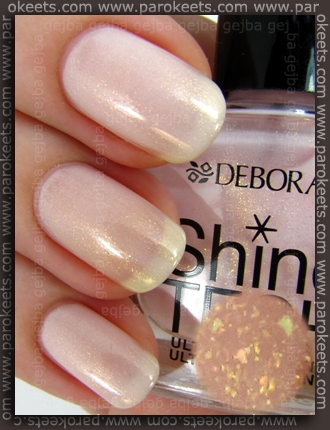 Deborah Shine Tech nail polish no. 46 is very sheer shade. Base gives only little bit of milky color and tiny flakies do the rest. Application was not problematic, but I needed 3 coats (2 on ring-finger) to make it look like in the bottom swatch.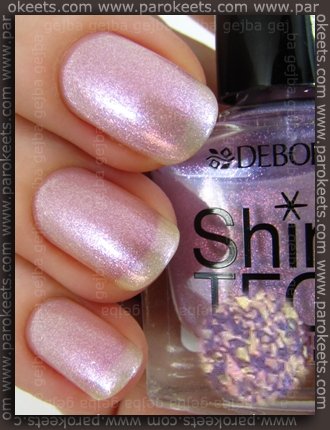 But I do like this polish as a layering one. Here is how Deborah Shine Tech 46 looks like over Gosh Nero and Deborah Unplugged. Slight duochrome effect becomes visible and flakies bring life to the base color.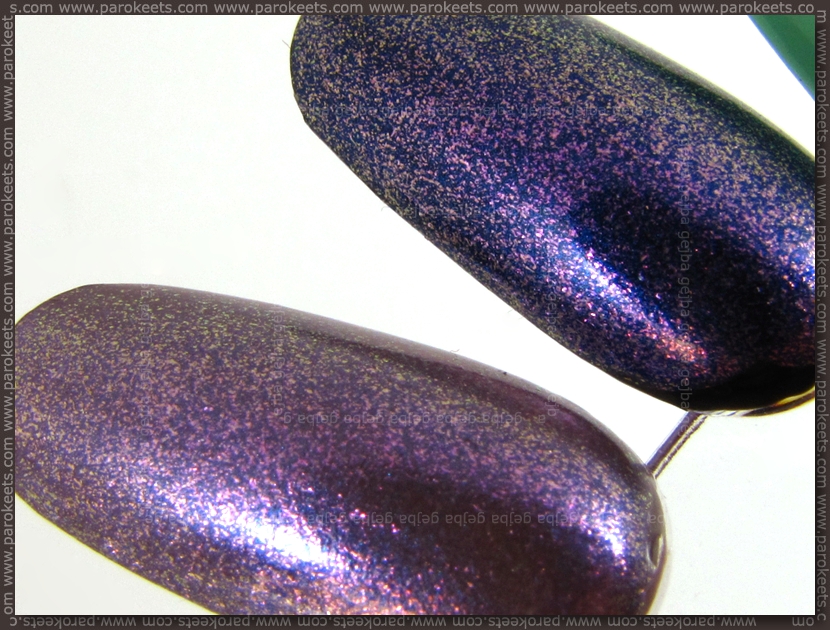 I liked the combination of Unplugged and Shine Tech 46 … will have to wear it in the near future.
Price: ~5.5EUR (7.4 USD) for 8,5ml.
Which shade do you like more – 45 or 46?
*Products were sent to me for review.