Who can guess how long were these swatches waiting in my archive folder? And I even still have the original notes I made: 2 coats + top coat, third would not be amiss, bluish violet. :D
I had to go fetch the bottle of Flormar nail polish no. 411 (I got it in one of the hauls) to remind myself how does it look like.
Oh, yeah – now I remember why I made swatches, edited them and never published the post … I'm not fan of blue violet nail polishes.
But after all that time in storage, it really is time to post swatches .. and time travel to see how my swatches looked long, long time ago.
Flormar 411 actually doesn't look that bad in sunny weather (imagine little bit warmer shade) …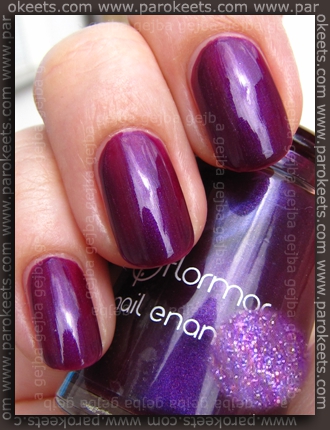 … but I'm not fan of this violet when looked upon in the shade or under artificial light.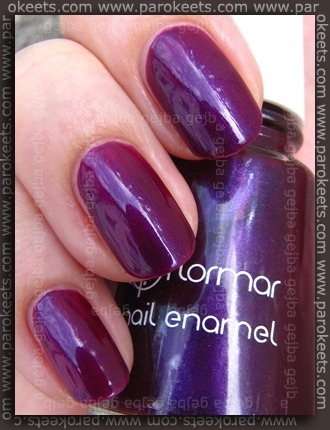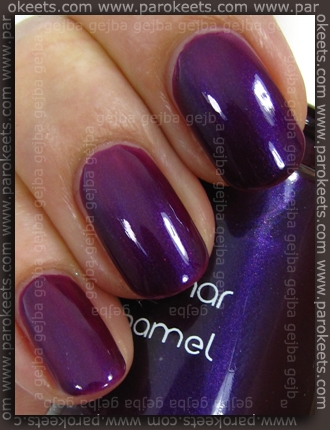 We're having rainy weather + I'm not feeling well so I'm "cleaning up" my computer folder. What is your Saturday like?