If you watched my Bourjois nail polish collection/swatch video, that you already know that older 1 Seconde nail polishes seriously chipped on me. But cute new 1 Seconde shades and sale convinced me to give them another go.
I bought 2 nail polishes and hijacked the third one from a friend.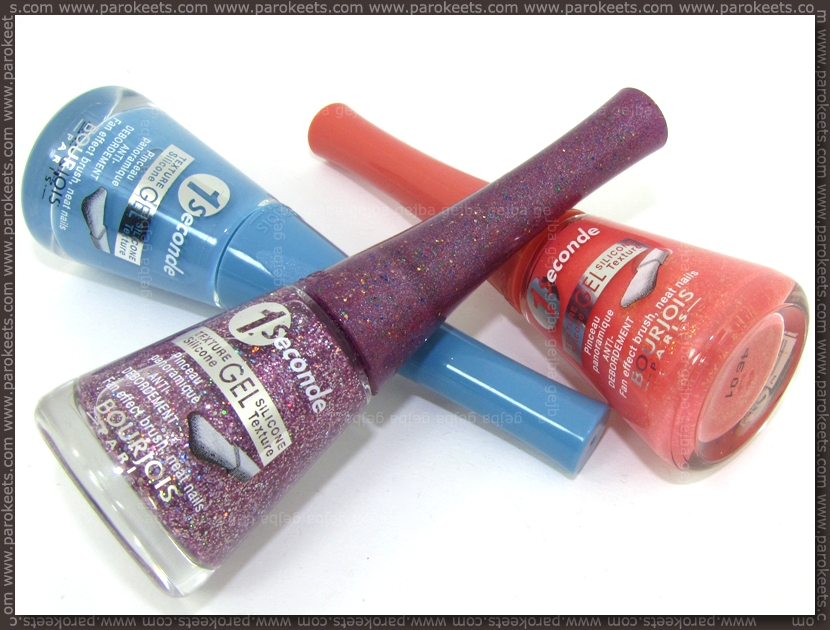 Either Bourjois improved their formula or new 1 Seconde polishes are more compatible with my current base and top coat, but in any case staying power was just fine. 2-3 days without chipping.
Bourjois Bleu Water (no. 8) was probably the first one to tempt me. I adore blue nail polishes and don't have many grayed out blues in my collection. I tend to be more conservative with stamping, so most of the time I'll go with "washed out" base colors with creme finish. Application was not problematic, coverage is good, drying time OK … 2 coats + top coat.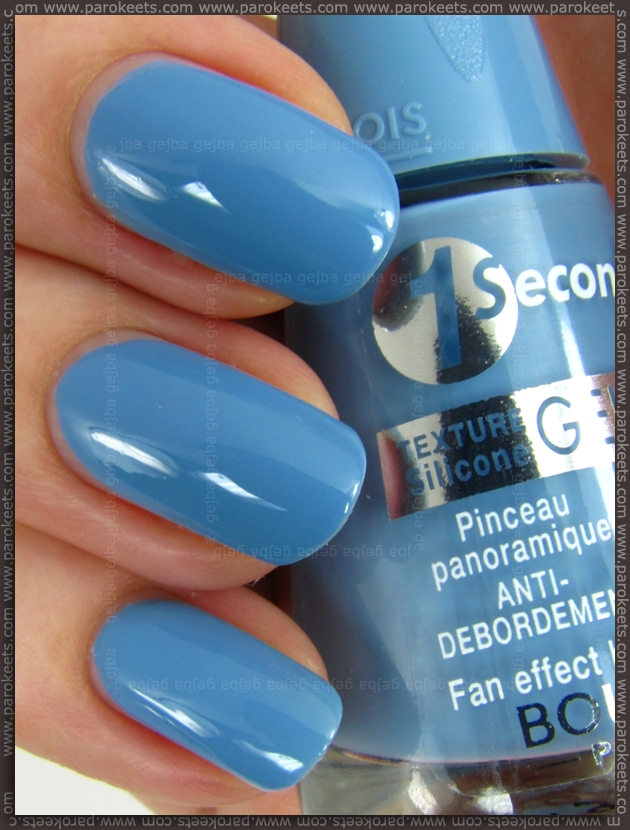 Bourjois Rainbow Apparition (no. 14) is purplish nail polish packed with holographic glitter. Do I need to say more? I used 3 coats, but this is more of a layering nail polish as it's pretty sheer.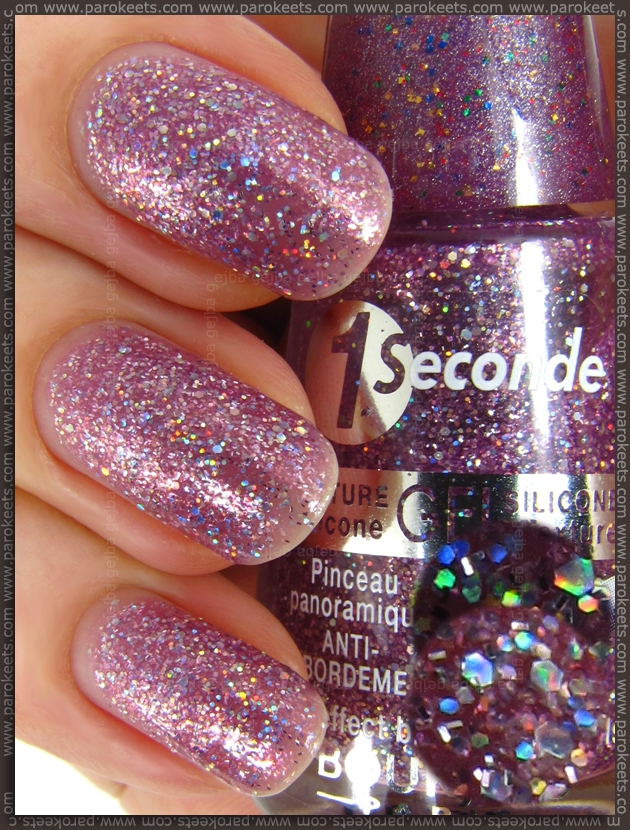 Bourjois Corail Magique (no. 05) is the borrowed one. Cute coralish nail polish with added yellowish flakies. Thicker formula with good coverage. 2 coats + top coat.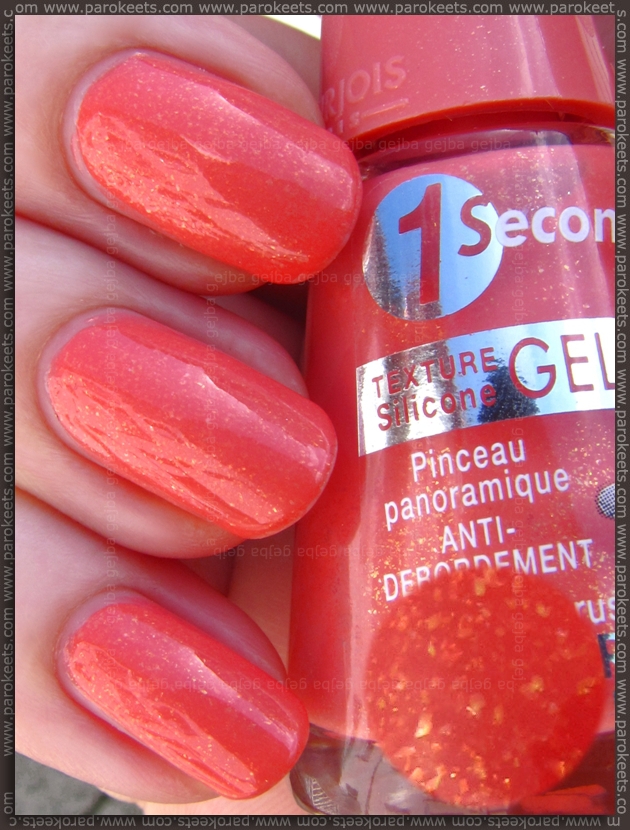 Brush is one of the fanned ones and perfect for short and narrow nails as it's great for fast "one stroke" manicure. Not overly neat and precise, but when in a hurry …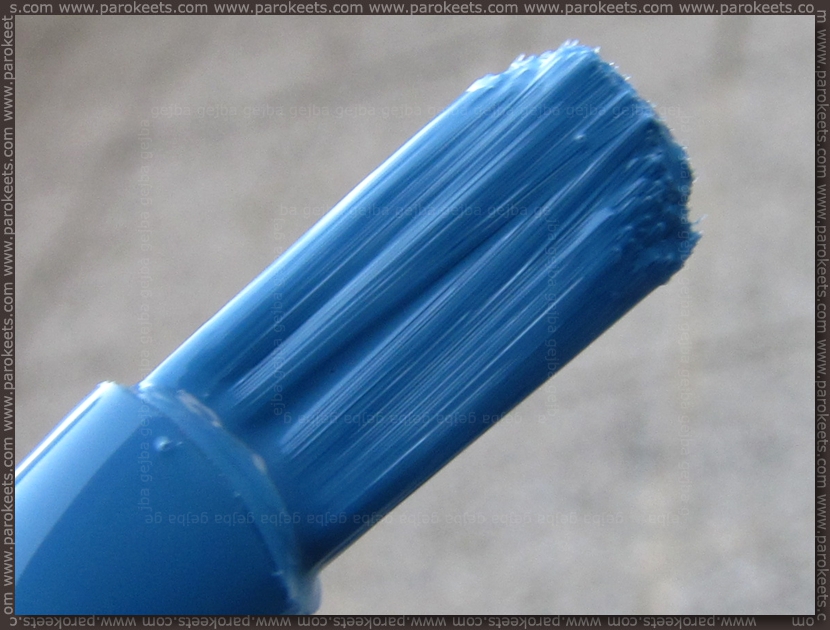 Regular price for Bourjois nail polishes is between 6 and 7 EUR.
Video review:
Now I have lemming for more of Bourjois shades. Any particular you love/recommend?