Smokey eyes maybe isn't the look I would wear very often during these hot summer days, but from time to time when it cools down a bit, I like to do a not very dramatic daytime version of smokey eyes. (This is a much lighter and easier version of the one I showed you in this video tutorial.)
It's a very easy and quick look. Nothing too complicated. I only used two eyeshadows and a base for this look and it only took me 5 minutes to do it. The main characters in this look were MAC Extra Dimension Shadow in Rich Core and the Sephora 12h Jumbo Liner in Purple. (I also used a light eyeshadow for highlighting and blending).
HOW TO CREATE A SMOKEY EYES
with only two eyeshadows and an eyehadow base?
Apply thin layer of eyeshadow base (Sephora 12h Jumbo Liner in Purple) on your (movable part of) eyelids.
Blend the edges.
Apply eyeshadow of your choice (my choice Rich Core) all over the eyeshadow base.
Blend the edges.
Blend the eyeshadow into the crease area. Create gradient from the eyelashes to the brows, where the color is the darkest along the eyelashes and it fades to nothing when you are near brows.
Add eyeshdow where is needed.
Apply light (matte or nearly matte) eyeshadow under your brows and in the inner corners of your eyes to highlight.
If the edges are still harsh, try to blend the harsh edges with light eyeshadow you used for highlighting.
Blending is crucial. When you think you are done, blend some more. ;)
Curl your eyelashes and apply mascara and you are done.
MAC Extra Dimension Shadow in Rich Core is to this day still my only MAC eyeshadow. MAC eyeshadows have never impressed me when I've tested them in the stores. I prefer Inglot eyeshadows. BUT Rich Core was something special. In fact the whole In Extra Dimension collection was something special and very pretty to look at. The surface of the eyeshadows is three dimensional. And also all of the shades were very pretty. I've had hard time picking only one. In the end I was choosing between Lunar and Rich Core and I decided that I would probably use Rich Core more. And I was right. I love this eyeshadow and use it quite a lot. It's a nice dark burgundy shade. It's complex and mysterious. I think it's perfect for smokey eyes, becasue if you pack it on the lid it has this metallic burgundy look, but when you start blending the edges … the more you blend the more smokey the edges look. The more you blend the less burgundy it looks and it starts to look like a greyish brown color. And that's why I only need this eyeshadow to create a daytime smokey eyes look.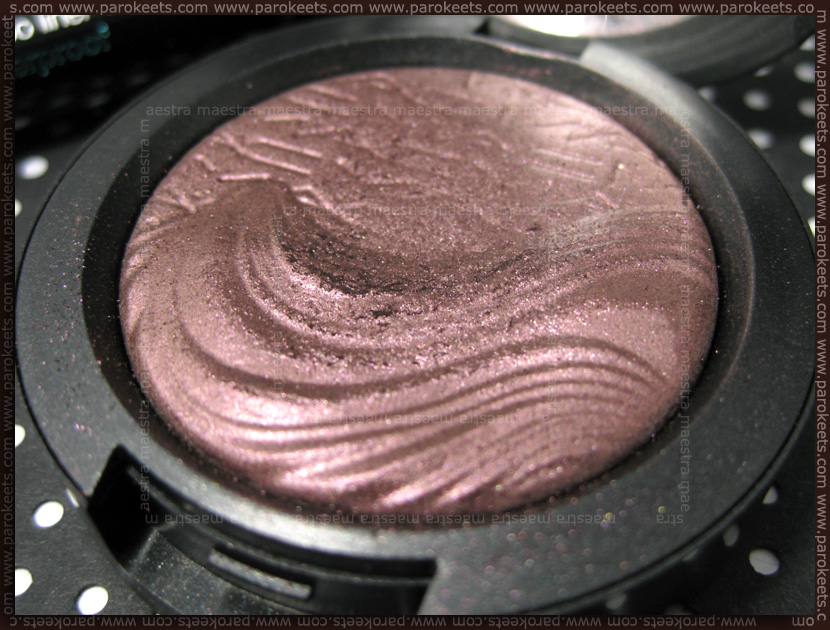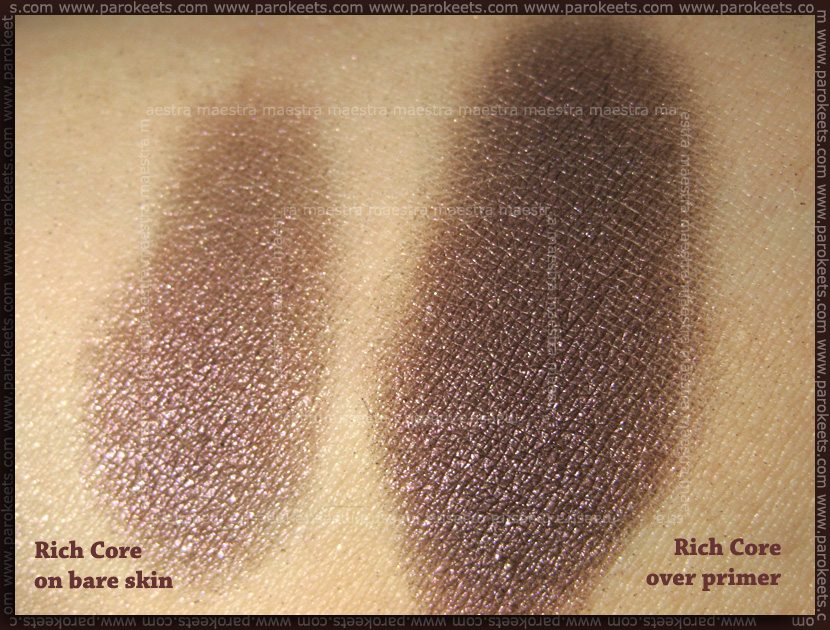 I love Sephora's 12h Jumbo Liners. I have four of them and I love all of them. They are creamy, very pigmented and very easy to apply. When they set, they are not moving. They last very long time on the waterline.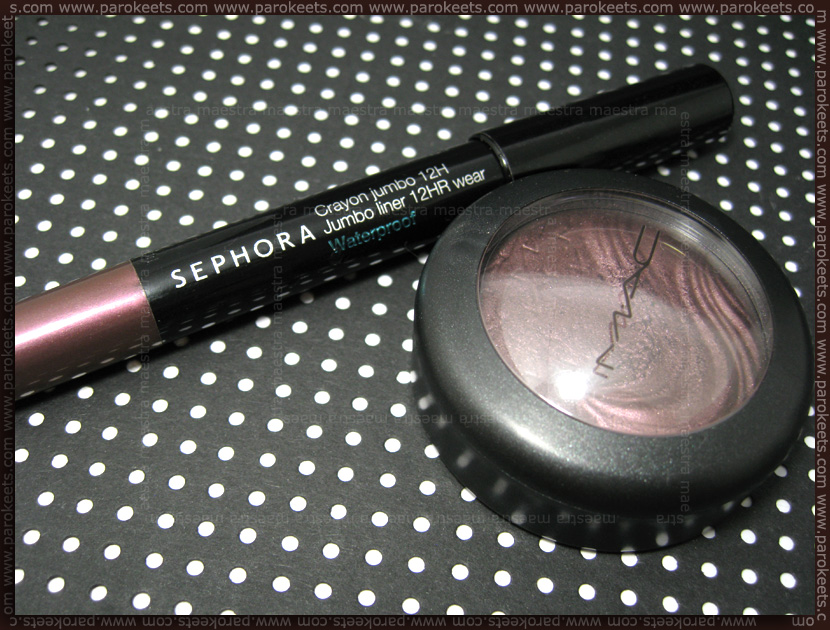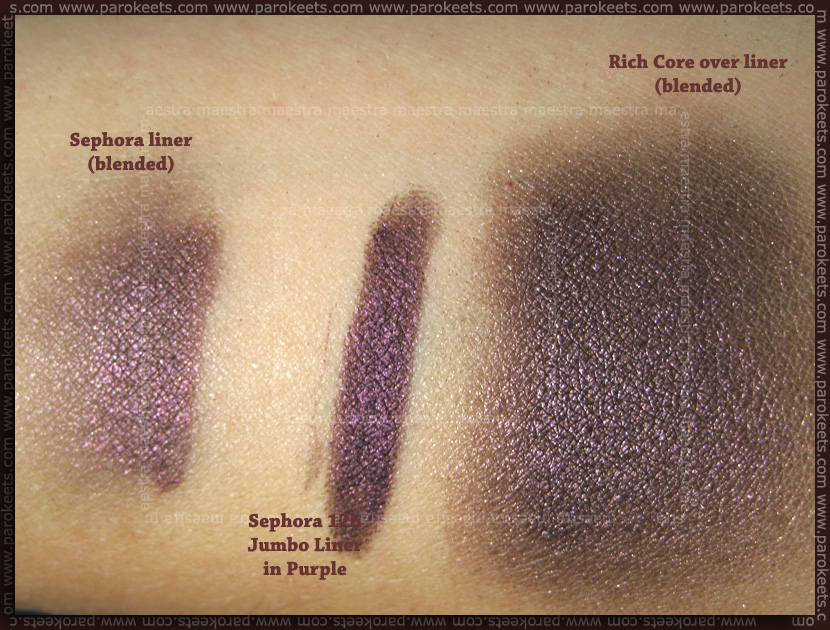 Do you wear smokey eyes in the summer or do you think it's too much and too dark for summer?