I got back from Kiko store with bunch of new nail polishes. I was really exited to see that their nail polish discount was still on, so I splurged a little bit.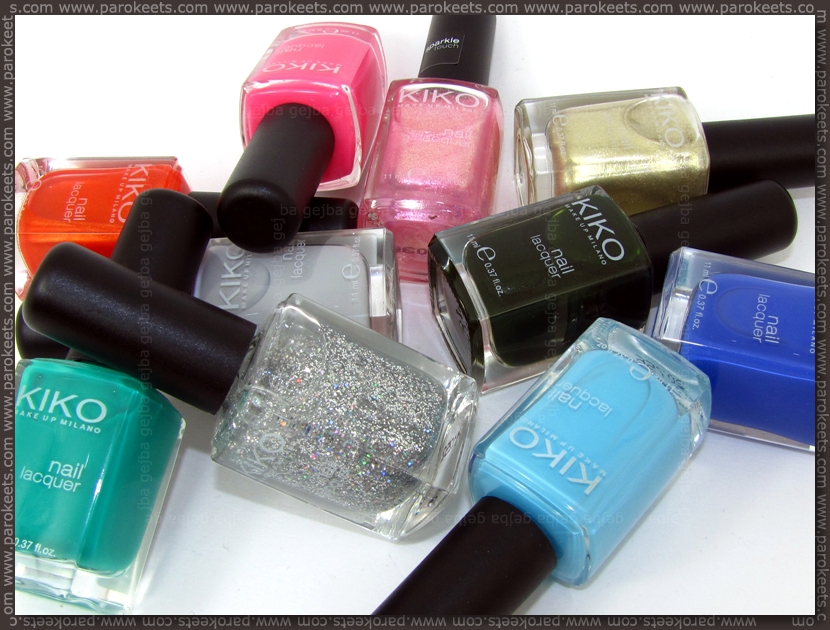 Some of the colors are not the kind I would usually buy, but I decided to bring some diversity to my collection.
Kiko nail polishes I bought:
– 343 – lively green;
– 235 – orange;
– 329 – gray;
– 271 – holographic glitter in clear base;
– 282 – creme pink;
– 234 – pink sparkle touch;
– 274 – metallic gold;
– 392 – dark green;
– 337 – blurple;
– 340 – pastel blue.
You know I'm probably the slowest swatcher alive, so I'm leaving the choice of the 2 swatches I'll be doing from this pile in your hands. Two shades that win most of your votes will be first up (and with my speed, they may be the only ones for a long time to come ).