Finally some nice variety of holographic nail polishes even in our drugstores! Yes, that's right, there's nice holographic nail polishes available in drugstores for reasonable price. And they come in 12 different shades! I'm talking about Depend Holographic nail polishes. Gejba and me went on a hunt and bought a couple of them. Let me introduce you my rainbow polishes. (A little hint: Click on the photos to make them bigger and admire the holo effect in all its glory! )
Sand Grey 2026 is nude holographic polish and it is probably my favorite of them all. I know that for some of you it might be too boring, but I've been wanting a holographic nude polish for quite some time now and I finally got it. This little guy is such a shy beauty. In the shade it's almost unnoticeable, but when the sun hits it … it becomes a shiny beauty. As I said … I love it!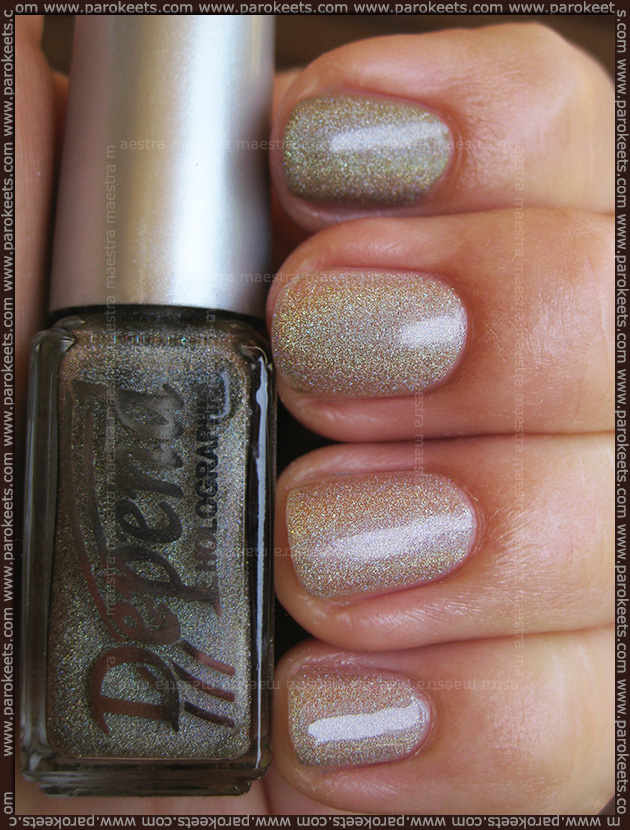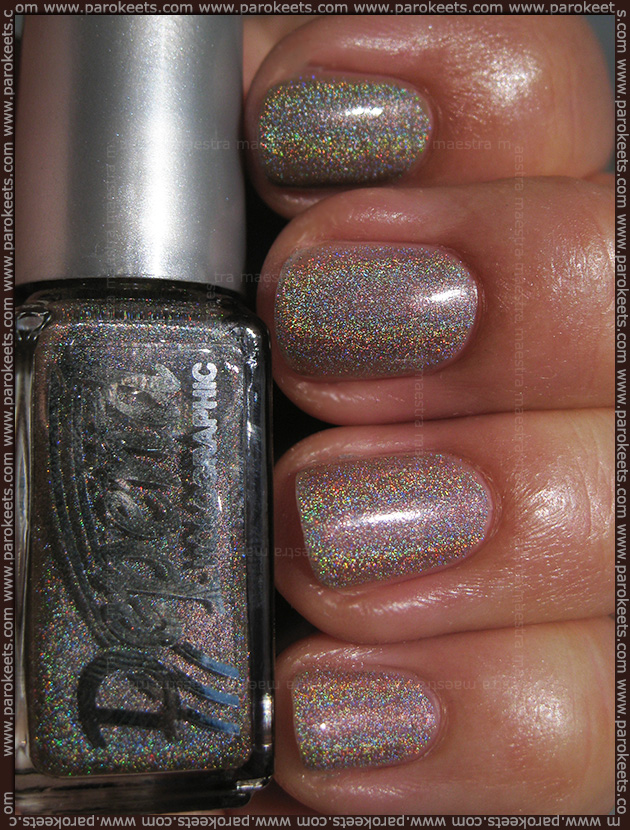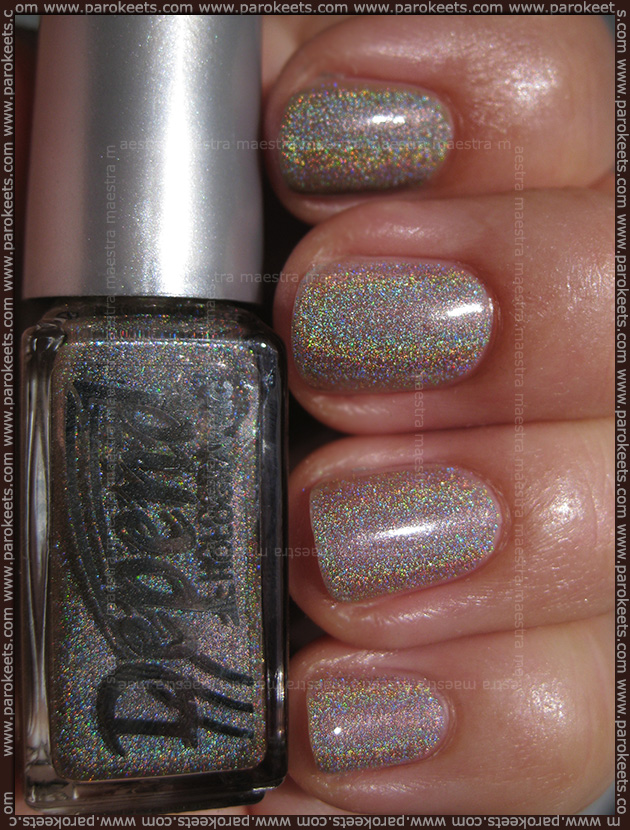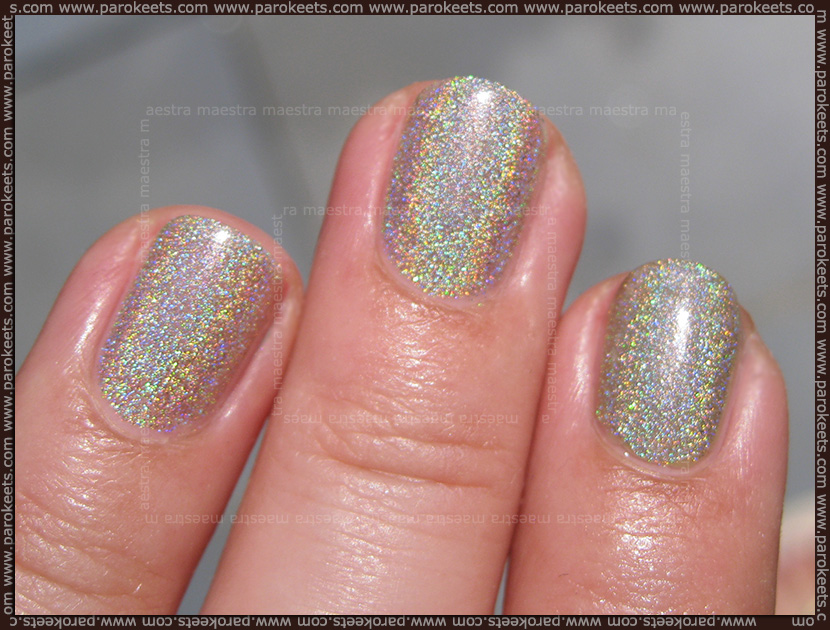 Sand Grey immediately reminded me of my previous favorite nude holo polish – Color Club Love 'em, Leave 'em. I compared the two of them. I prefer the color of Sand Grey, which is more grey and not as brown as the Color Club one. Sand Grey has a more pronounced holo effect, but is less opaque.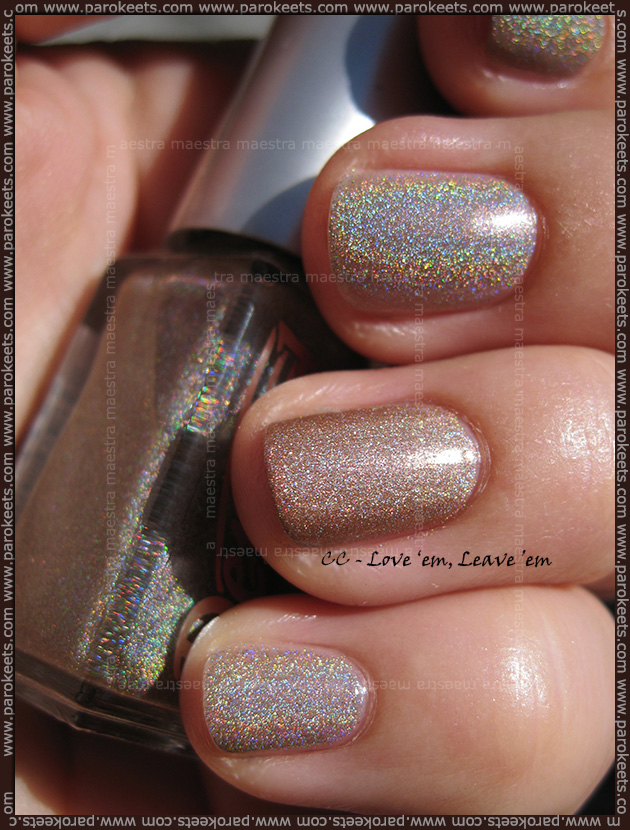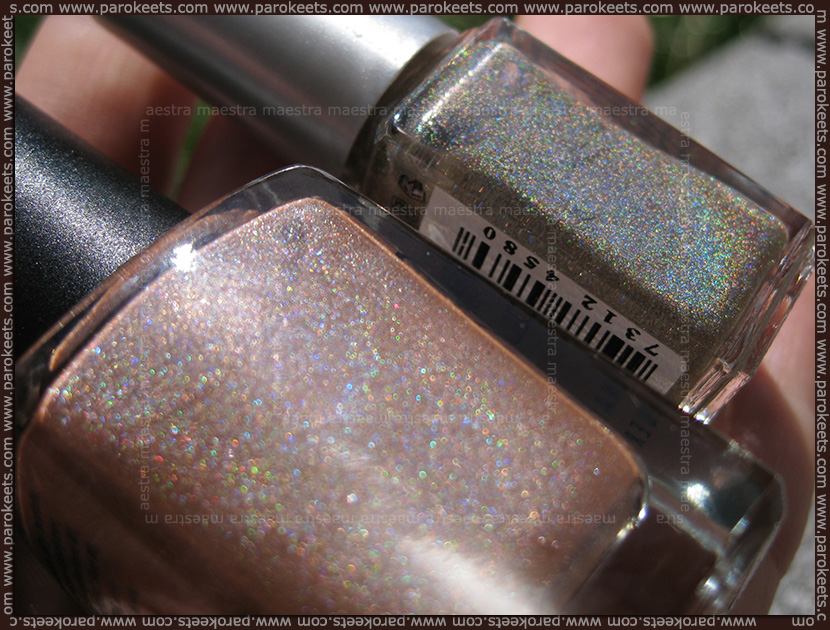 Laurel Green 2035 is a light yellow green holographic polish. I like it because it's green and I don't have a green holo yet, but I would like it even more if it would be more vibrant.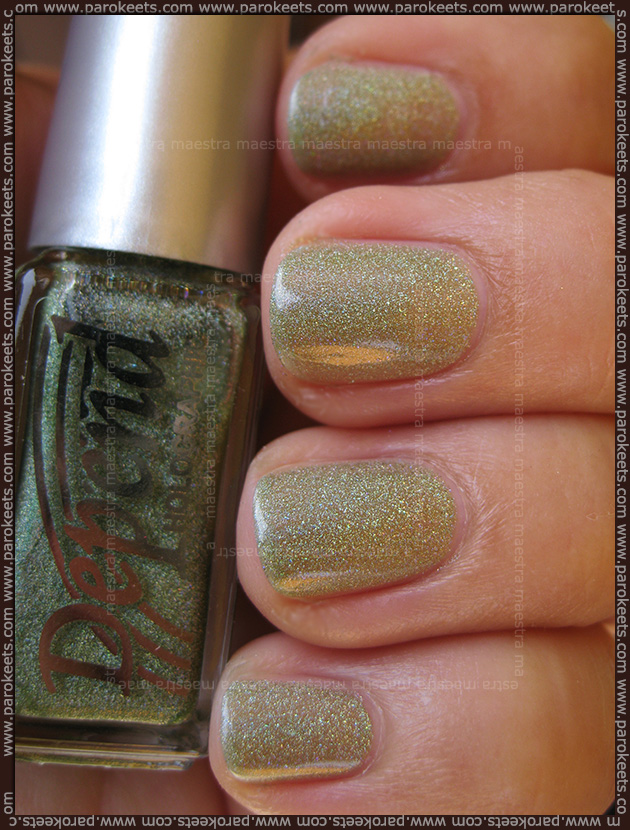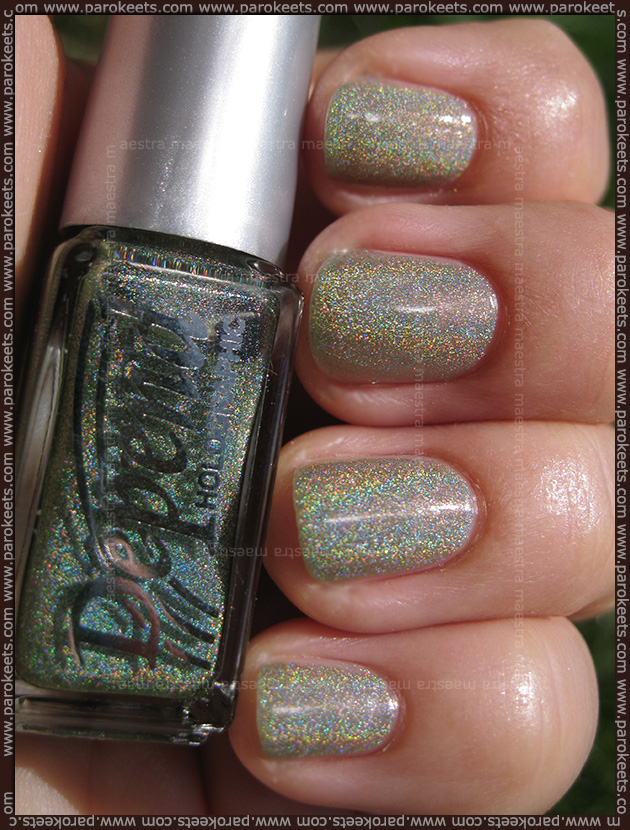 Denim Blue 2032 is a purple blue holographic polish. Very nice color. I like it a lot.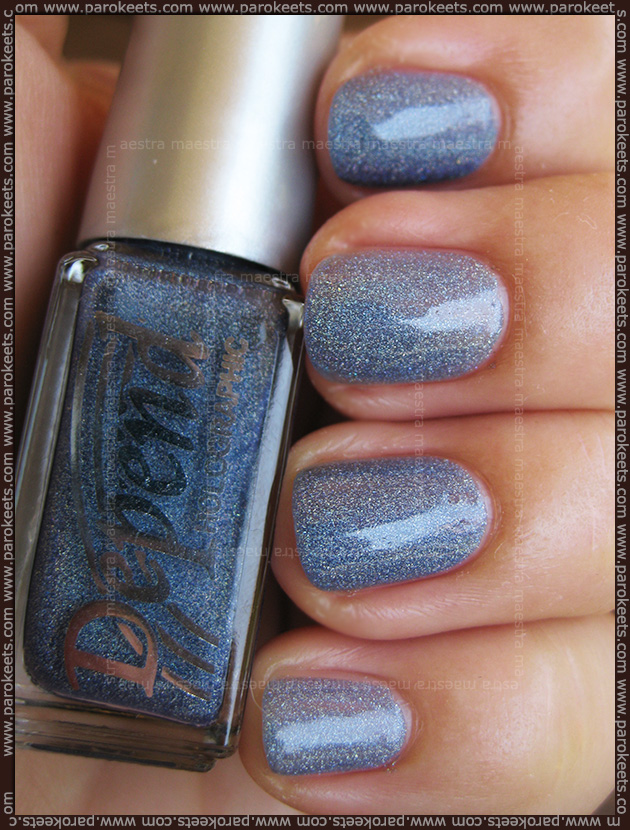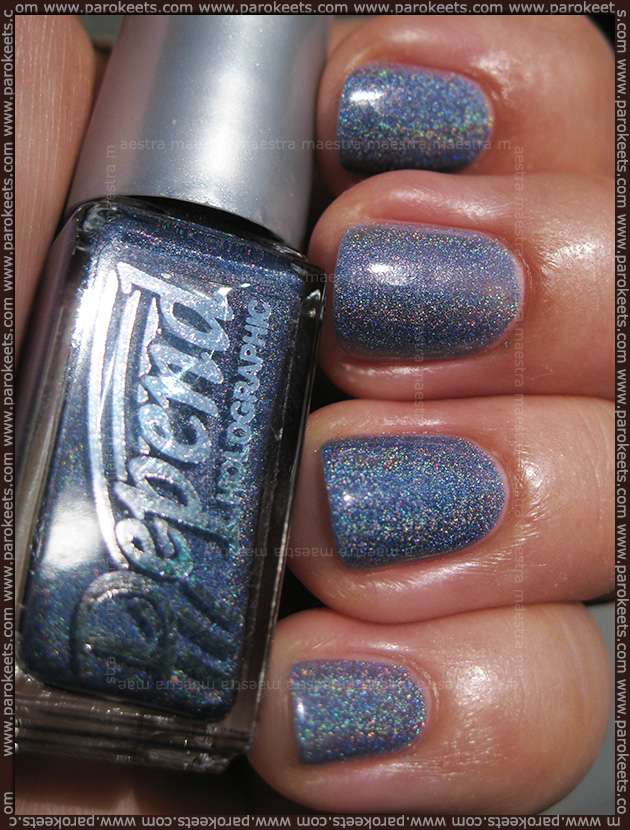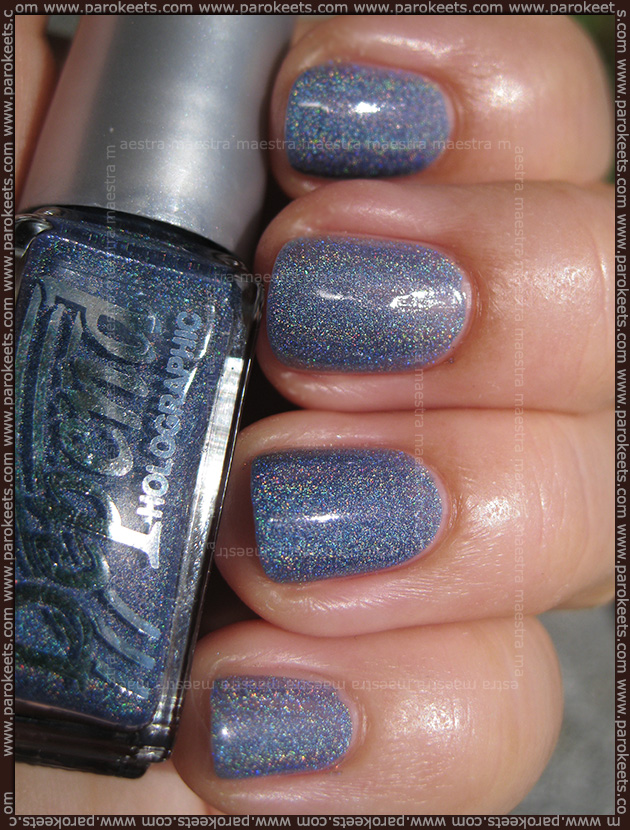 The consistency of the polishes is somewhat "gel-like". As far the application goes, all three of them applied without any problems even over regular base coat. The top coat didn't ruin the holo effect. They are all on the sheer side. For full opacity you'll probably need three coats or you can try and layer them over another opaque polish. There's 5 ml in the bottle, which is not a lot. The polishes cost 3,45€ here in Slovenia, which is not cheap (for 10 ml that would be almost 7€ and for 15ml that would be 10,35€).
If you are wondering how does the holo effect on Depend polishes compare to other brands. I compared them for you. As you can see in the photos below, nothing can beat the glorious original Nfu Oh holo polishes, but the Depend ones are pretty too. The effect is more scattered, but still very pretty and noticeable. I have to add that they are the sheerest of them all. Thumbs up for Depend!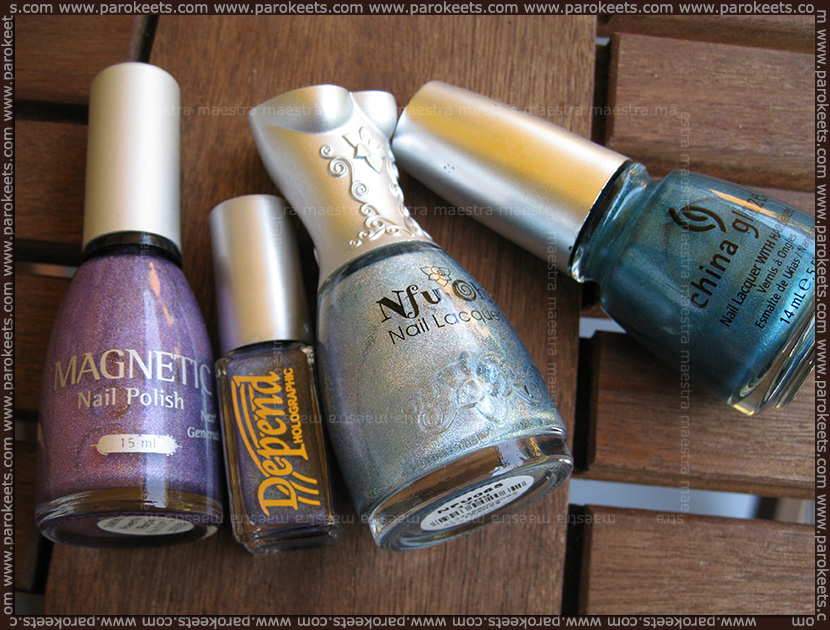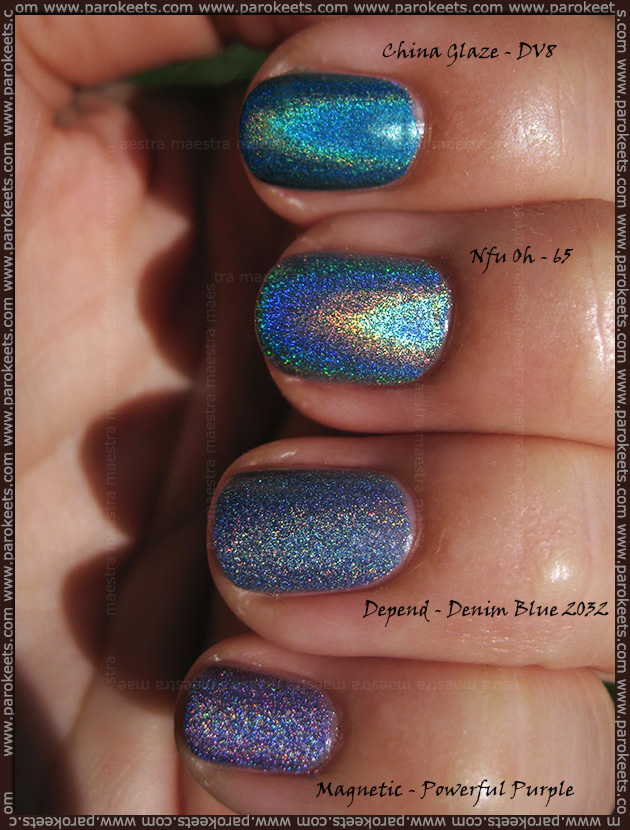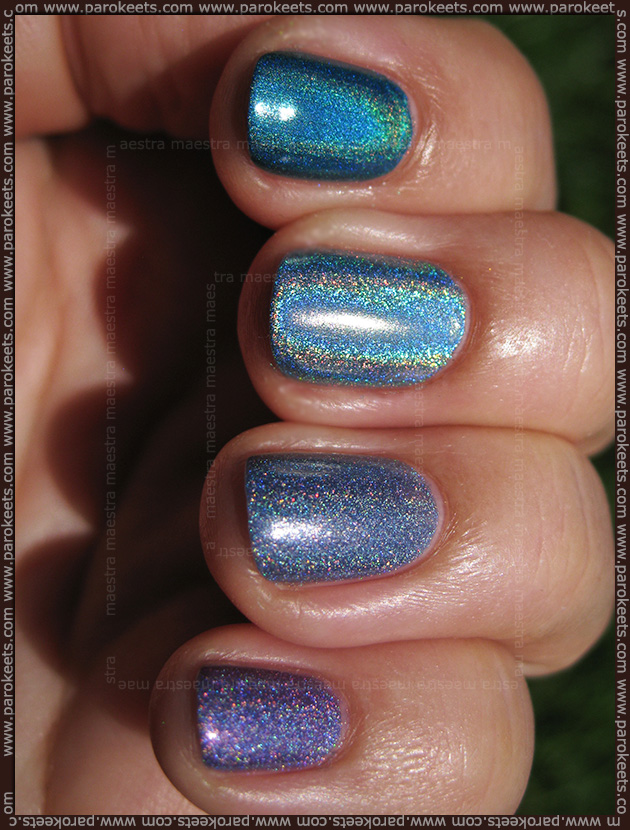 That's it from my side, but it's not the end of this post yet. Gejba would also like to show you her beauties. Enjoy!
---
I saw preview photo of Depend holographic nail polishes on their Facebook page and huge lemming was born. :D The biggest problem was deciding which ones to buy – in the end I went for Sand Grey (no. 2026) and Ocean Green (no. 2036) … and wrote down all other blue and green shades on my WL.
Ocean Green has lovely blue-green base filled with holographic particles. As you can see on Maestra's comparison photos, holo effect if not insanely strong but it's definitively visible. I applied Ocean Green over Essence Studio nails 24/7 nail base. Can't say that it was super easy application – the closest comparison I can make, was that it applied like jelly finish. In the end I used 2 thicker coats and top coat on my pinky to see how Depend holographic nail polishes react with top coat.
| | |
| --- | --- |
| Depend Ocean Green (2036) holographic nail polish swatch – lightbox | Depend Ocean Green (2036) holographic nail polish swatch – sun |
I decided to try out Jessica Retro Revival water based base coat with Depend Sand Grey (2026). Result – application was pure poetry. I too love this sneaky shade – nude nail polish with a punch. I opted for 2 thicker coats instead of 3 thinner ones as polish drys pretty fast. Again I applied top coat only over the pinky.
| | |
| --- | --- |
| Depend Sand Grey (2026) holographic nail polish swatch – lightbox | Depend Sand Grey (2026) holographic nail polish swatch – sun |
I was very satisfied with both shades, so I'll be definitively getting more. This is only day two of wearing Depend Sand Grey, so I can not speak about staying power in the long run, but it's looking really promising so far.
---
Giveaway is now CLOSED.