Depend is seriously rocking with their limited editions – Holographic, Magnetic and they're launching Mirror in the fall. They're on the fast track of becoming one my top 10 brands with interesting LE's, being minis, not so high prices and good quality.
Maestra and I again teemed up for swatch-fest only this time we swatched Depend Magnetic nail polishes.
As the rest of Depend nail polishes they come in tall but mini bottle which holds 5ml of magnetic nail polish.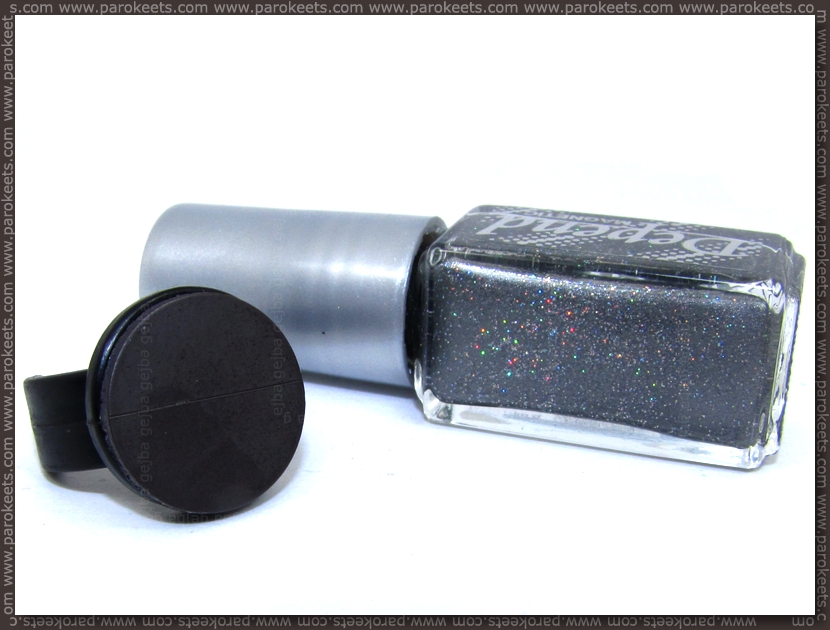 Magnet is attached to the cap in "ring-like" fashion and is round, strong and pretty small with its 1,7 cm diameter. I definitively like strong part, but small and flat do not appeal to me as the pattern shows up only on the uncurved part of the nail. I could rotate the magnet to make the pattern all over my nail surface, but my hands are to shaky for those kind of experiments to work. Size can be an advantage though if you wish to play around with magnet and make stripes in one direction on one part, then rotate magnet and make it in other direction on other part of the nail … I failed to master any of the suggestions on the nail wheel.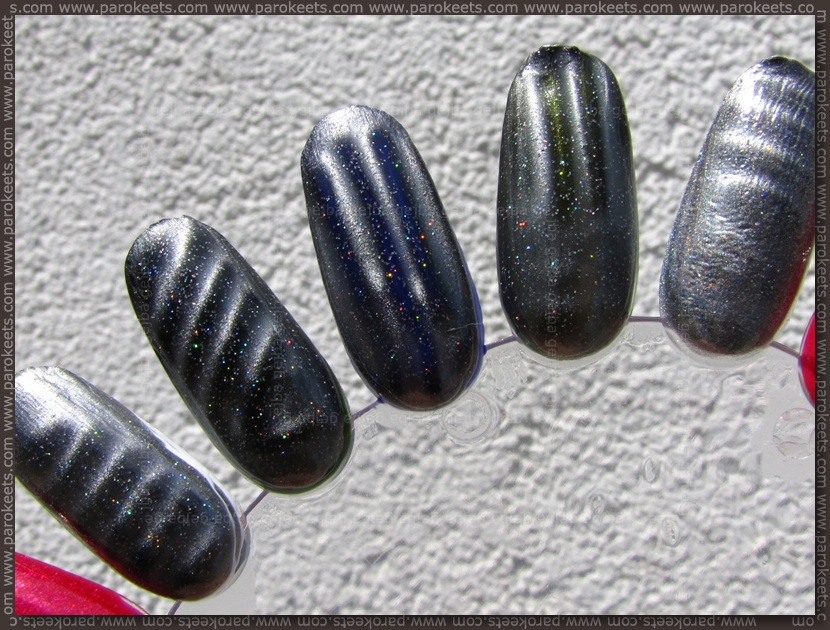 Depend 6005 magnetic nail polish was love at first sight. I already had "few" nail polishes in my cart, but had to make room for this beauty. This light/dark gray base filled with holographic glitter reminds me of sparkle and hidden mysteries of galaxy.
The only misgiving – it's pretty sheer. I had to use 2 thicker coats to get full coverage. I'm usually not bothered with this kind of formula, but I love to use magnetic nail polishes as stamping polishes and I lucked out with this one. Of course sheerness could be advantage if you wish to play with different kind of bases under Depend 6005.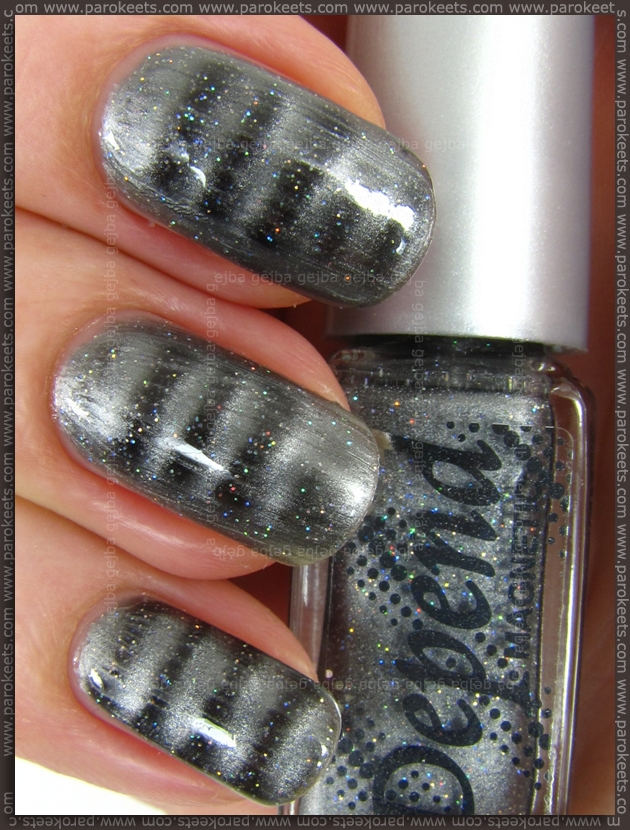 Price: 3,45 EUR for 5ml (0.16 fl.oz).
Maestra has few of other Depend Magnetic nail polish swatches for you and at the very end of the post … little giveaway awaits.
---
Depend 6000 is grey polish with green sparkle. Very nice and quite unique. On its own the polish is a bit frosty, but if you use it with a magnet the green shimmer becomes more noticeable. In the photos below I used Depend magnet in three different ways.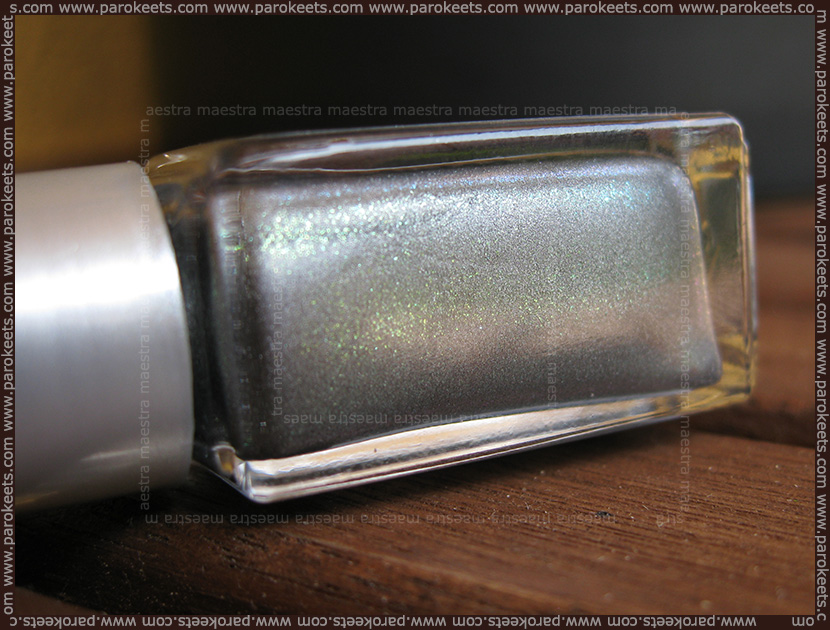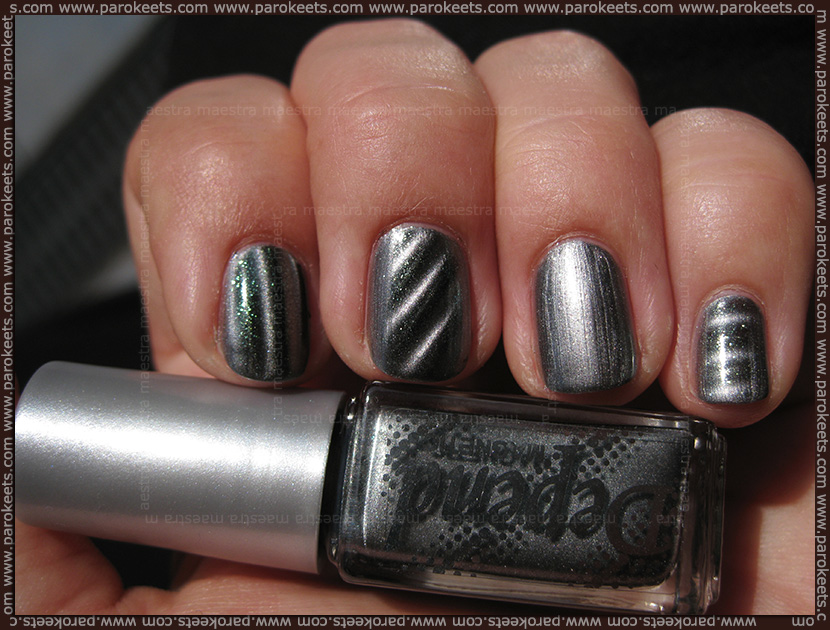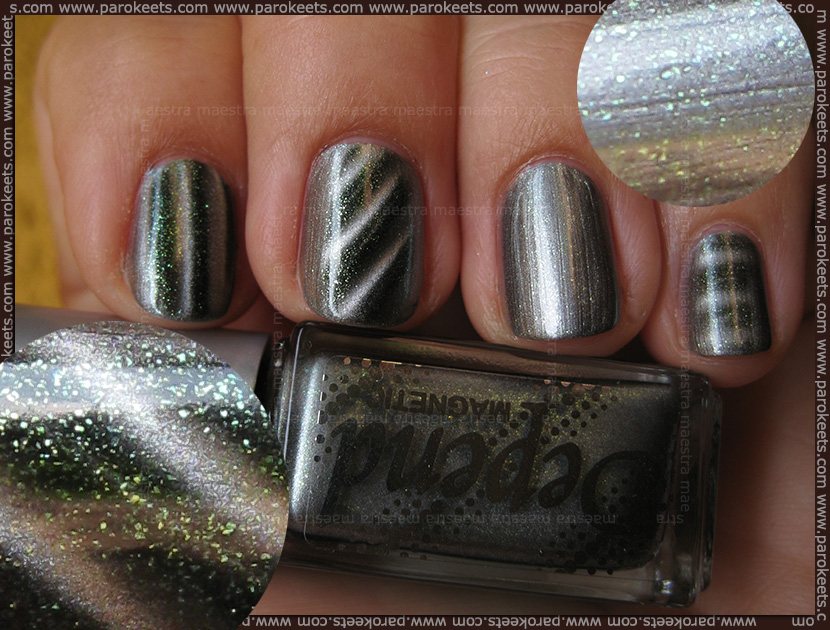 Depend 6008 is a frosty blue with purple sparkle. Again on its own it has a frost finish. Used with a magnet the purple shimmer gets on the surface.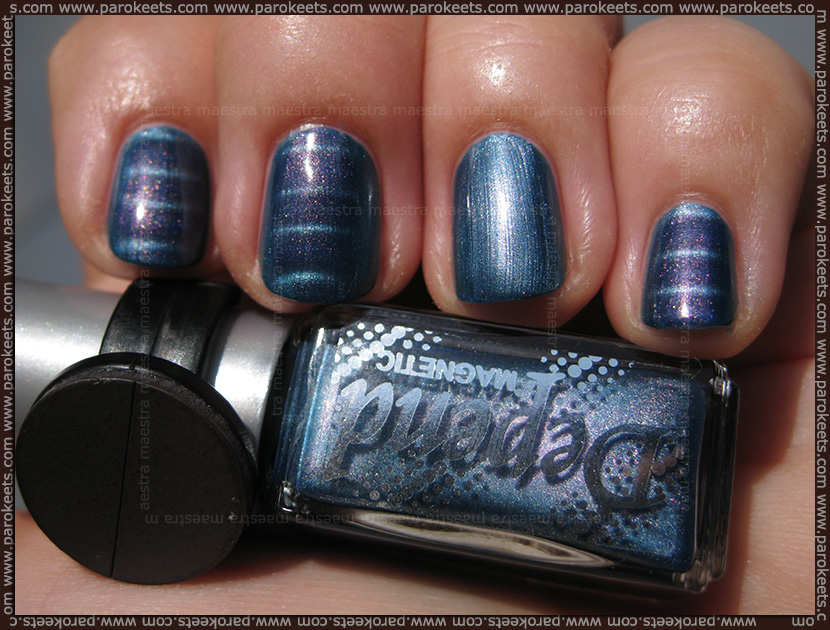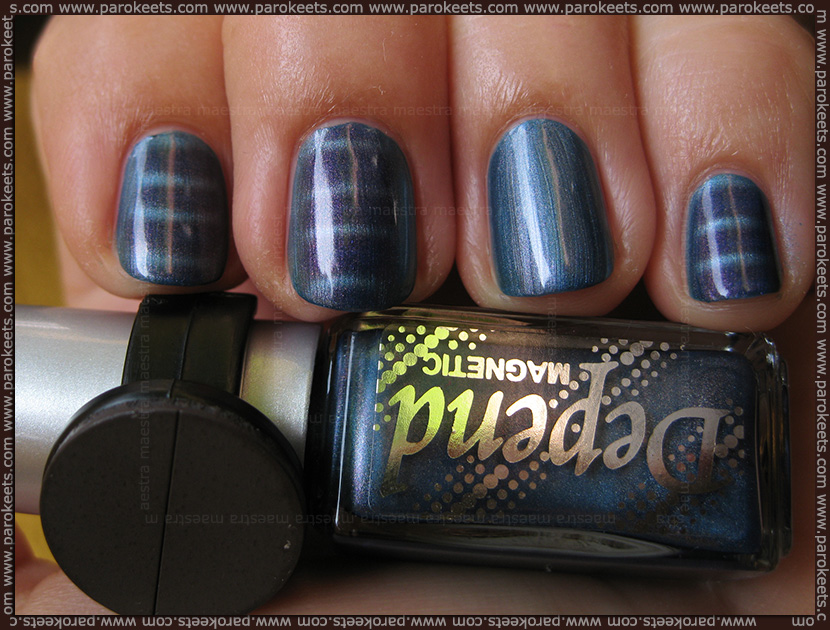 Depend 6011 is a nice green magnetic nail polish. In the photos below I used different magnets to show you does the Depend magnet compare to other magnets.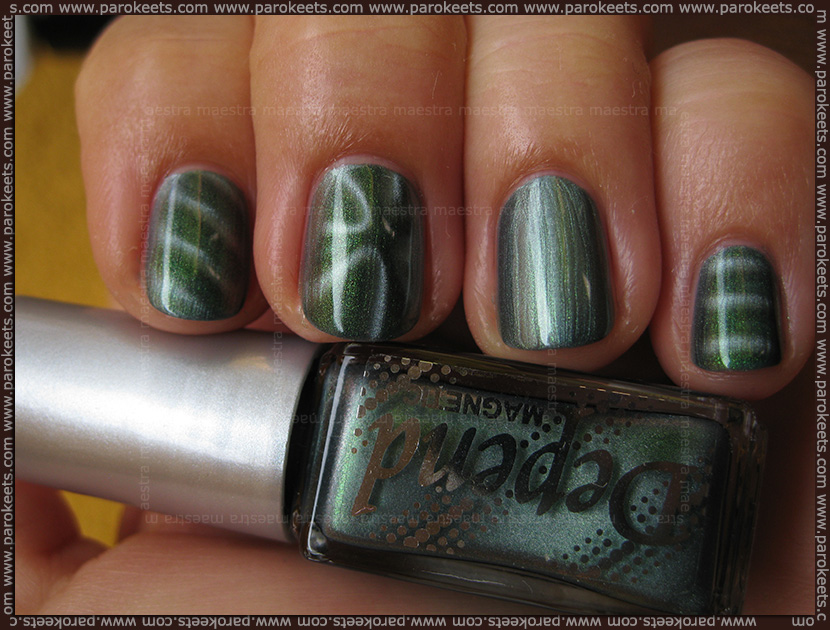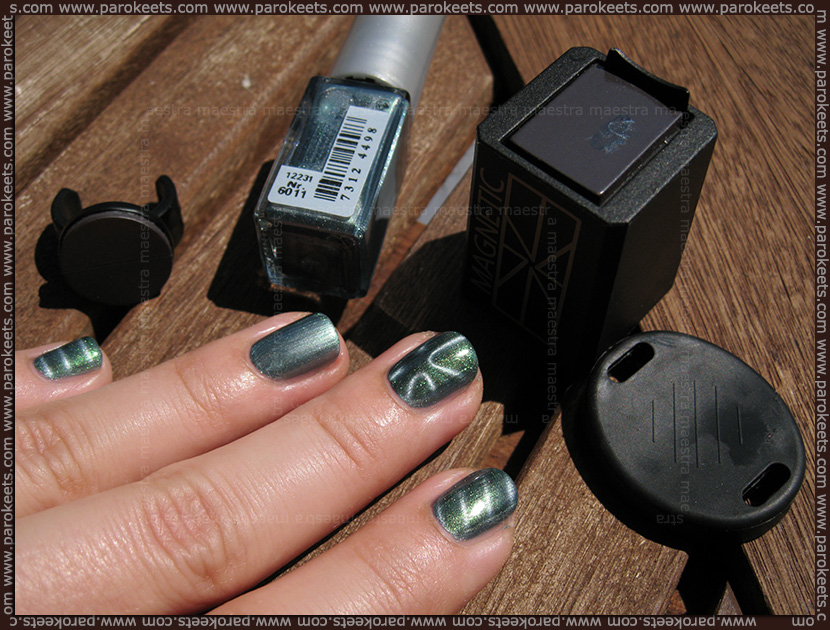 Bonus photo …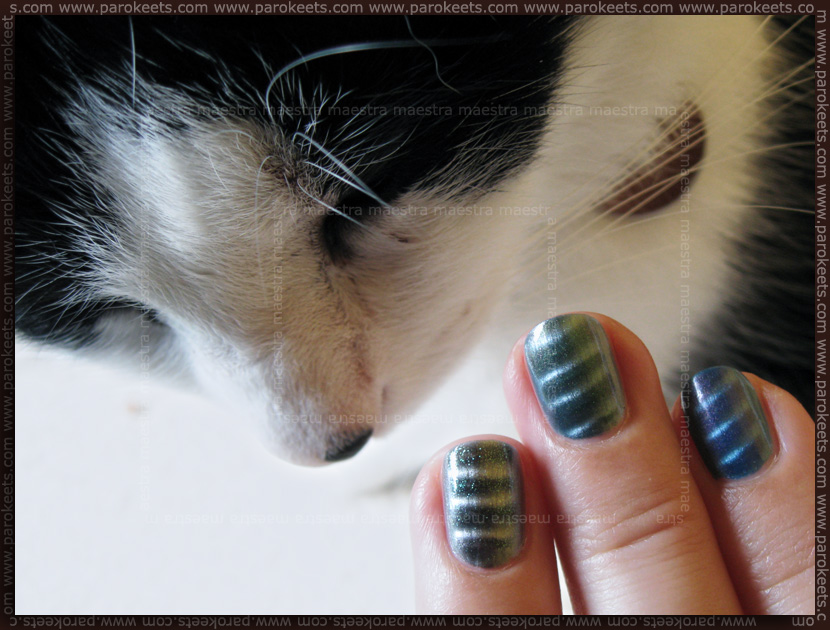 ---
GIVEAWAY IS NOW CLOSED.